BLOG
Made in Britain: Q&A with Alison Lewy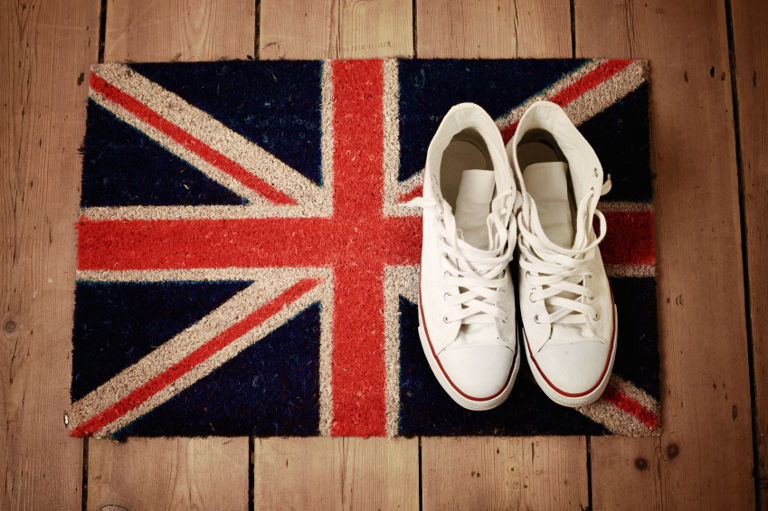 ---
Posted: Thu 12th Jun 2014
Alison Lewy is founder of Fashion Angel, a business that supports fashion entrepreneurs. At the recent Alison chaired a panel on how to find the perfect sourcing and manufacturing partner for young, British brands. Her advice is so good, we wanted to share it here!
If you are in the fashion sector, here's what you need to know about keeping production in Britain.
If a fashion business wants to keep production in the UK, how do they start with looking for a manufacturing partner?
There is no easy answer to this - you basically have to become a detective! Our Business Club members receive a supplier's directory with useful contacts as a starting point, but networking at fashion events is invaluable, so you can ask others if they can recommend any. Then there are online resources such as letsmakeithere.org and LinkedIn groups eg Made in UK which are also useful. There are now some tradeshows that showcase manufacturers including Make it British which is on this week on the 11th & 12th June. Also it's worth asking your fabric suppliers, as they will be regularly sending goods in to factories, so will have a good idea of who does what!
Will manufacturers run small volumes and produce samples ie agree to grow with the small business?
Many manufacturers can't offer this as it isn't cost effective for them as they are set up to produce large volumes. We are however finding a growing number are willing to work with small quantities, albeit at a premium, so it's often only viable if your brand is targeting the upper/designer end of the market.
With large companies such as John Lewis re-shoring, is this taking resource small businesses were going to use and, if so, what are the options to get more capacity in the UK?
I don't think this is reducing the capacity available for the small business because the move back to UK manufacturing is relatively small scale, but it's fair to say, that if a manufacturer receives a large order, there is a tendency to give that their priority, often leading to delays in delivery dates for the smaller brand. This is why it is very important to implement robust supply chain systems even if you are a small label. Our Getting it Made workshop covers this area in detail. In the past factories got in to trouble by relying on the orders provided from one or two big customers, however this made them very vulnerable, so when the big clients decided to discontinue using them to move offshore, they had no business left. I think they have learnt from this and so are more inclined to work with a wider cohort of customers.
What is CMT and how does this work?
In the UK many manufacturers work on a Cut, Make and Trim (CMT) basis. You are providing the patterns, raw materials, trimmings and any additional components and they are assembling and making up the garment for you. This wouldn't be practical if you are producing large quantities offshore, so overseas manufacturers tend to work on a 'full service' basis where they are sourcing the components for you and you pay for a finished product. Some CMT factories do have links with or employ, pattern cutters and can help with your product development.
When should you pay a manufacturer? Is all the money paid up-front or on receiving product?
It depends on what basis you are working. If it's CMT then you would expect to pay for the goods when they are ready to be shipped. If it's a full service then you may be expected to pay 30-50% in advance when you place the order, which will cover their upfront costs, and the balance when the goods are ready.
What other points should a small business owner bear in mind when signing a contract with a manufacturer?
Bear in mind that even if you do have a contract signed, there are so many variables that it is often unenforceable and would be too costly if you had to challenge. To avoid mistakes it is up to you to continually communicate with the factory and keep a tight control of the critical path.
Are you a supporter of Made in Britain and keeping production at home?
Absolutely! In an ideal world it would be much more preferable to keep production in the UK - much easier to control the quality, and you can achieve quicker lead times and be more flexible. Also, if your growth is likely to come from exporting, the 'Made in UK' elevates your brand positioning.
Alison Lewy talks to Emma Jones
Follow Alison @fashionangel1
Enterprise Nation has helped thousands of people start and grow their businesses. Led by founder, Emma Jones CBE, Enterprise Nation connects you to the resources and expertise to help you succeed.