BUSINESS NEWS
Latest information on the government's top up coronavirus business grants fund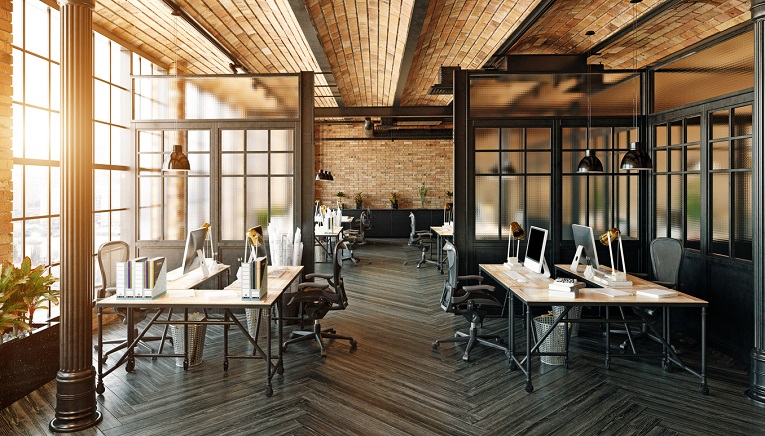 ---
Posted: Thu 25th Jun 2020
We've spotted that many councils in England still have grants available through the £617m fund for companies not covered by the business rate grants scheme. Here's the latest information.
Announced on 2 May, the Local Authority Discretionary Grant Fund is targeted at small businesses with fixed property-related costs that are not eligible for a grant through the £12.3bn scheme which supports firms paying business rates or receiving business rates relief.
The government has now published full guidance for local authorities. Go to your local council's website for details on how to apply in your area. Find your local council here.
Which businesses can receive the grants?
The guidance confirms that councils are being asked to prioritise:
small businesses in shared offices or other flexible workspaces. Examples include industrial units, science parks and incubators which do not have their own business rates assessment

regular market traders with fixed building costs, such as rent, who do not have their own business rates assessment

bed and breakfasts which pay council tax instead of business rates

charity properties in receipt of charitable business rates relief which would otherwise have been eligible for Small Business Rates Relief or Rural Rate Relief
The government says the list above is not exhaustive but is intended to guide local authorities.
It added: "Authorities should determine for themselves whether particular situations not listed are broadly similar in nature to those above and, whether they should be eligible for grants from the discretionary fund."
The guidance says the grants "are primarily and predominantly" aimed at:
small and micro businesses

businesses with relatively high ongoing fixed property-related costs

businesses which can demonstrate that they have suffered a significant fall in income due to the COVID-19 crisis

businesses which occupy property, or part of a property, with a rateable value or annual rent or annual mortgage payments below £51,000
Small businesses are defined as:
turnover: Not more than £10.2m

balance sheet total: Not more than 5.1m

number of employees: Less than 50
Micro businesses are defined as:
turnover: Not more than £632,000

balance sheet total: Not more than £316,000

number of employees: Less than 10
What's the eligibility for the grants?
The guidance says the grant funding is for "businesses that are not eligible for other support schemes" and "businesses which have received cash grants from any central government COVID-related scheme are ineligible for funding". Schemes include the Self Employment Income Support Scheme (SEISS), Small Business Grant Fund and Retail, Hospitality and Leisure Grant.
------
UPDATE (14/05/20):
This section of the guidance has caused confusion over whether businesses eligible for other schemes but haven't accessed them are still excluded from the discretionary grants or whether business eligible for other schemes but don't access them can get a discretionary grant instead.
The Department for Business told us: "This means that those eligible for other forms of cash grant support, including SEISS, are not eligible for discretionary funding. Discretionary funding is intended to support businesses that are not able to access other support. They are not eligible if they can claim grants from other schemes, even if they have not done so yet."
UPDATE (23/05/20):
The government has responded to the pressure from business groups and changed the criteria so businesses eligible for the Self-employment Income Support Scheme can now access the Local Authority Discretionary Grants Fund.
------
Businesses that have applied for the Coronavirus Job Retention Scheme are eligible to apply for this scheme.
Only businesses which were trading on 11 March 2020 are eligible for the scheme.
Companies that are in administration, are insolvent or where a striking-off notice has been made are not eligible for funding.
What value of grants are available?
Grants are capped at £25,000 with the next level at £10,000.
Local authorities can also make payments of any amount under £10,000.
The guidance says "It will be for local authorities to adapt this approach to local circumstances, such as providing support for micro-businesses with fixed costs or support for businesses that are crucial for their local economies.
"In taking decisions on the appropriate level of grant, local authorities may want to take into account the level of fixed costs faced by the business in question, the number of employees, whether businesses have had to close completely and are unable to trade online and the consequent scale of impact of COVID-19 losses."
Where councils believe they have funding left over from their initial allocation after making payments to eligible businesses, they are required to use that remaining finance first. The latest data shows councils in England have handed out £9.1bn of the £12.3bn available.
How can businesses apply for the grants?
Councils have set up online application processes for the grants. Find details for your local council here.
The guidance calls on councils to set out the scope of scheme on their website with clear guidance on which types of business are being prioritised and the rationale for the level of grant to be provided.
It is suggested that local authorities could collaborate in designing their schemes so there is consistency in particular economic areas.
When will businesses get the grants?
The government's guidance calls on local authorities to make payments as quickly as possible to support struggling businesses.
The latest coronavirus support information
We are keeping you updated on the latest information on how to access the government's coronavirus business support here. You can also find advice and ask a question on Enterprise Nation's coronavirus business advice hub. Follow Enterprise Nation on Twitter too for updates.
I'm a freelance content creator and event host who helps small businesses and the organisations that support them. I have 18 years of experience as a small business journalist having interviewed hundreds of entrepreneurs from billionaires like Sir Richard Branson to the founders behind brand new start-ups. I've worked for a range of leading small business publications and support groups, most recently as head of content at Enterprise Nation where I was responsible for the prolific output of content on the company's blog and social media. I'm based in Bristol where I run and host regular events with the local small business community and have strong connections to major business organisations in the south west region. In total, I've hosted over 50 events; from intimate meet-ups to conferences with an audience of hundreds including events for international brands like Facebook and Xero. I'm also a big fan of podcasts having hosted Enterprise Nation's Small Business Sessions as well as lots of online events including Facebook Live interviews, webinars and three live web chats from inside 10 Downing Street. With my partner, I co-run Lifestyle District, a lifestyle blog focused on culture, art, theatre and photography. I'm here to help. I'm volunteering free advice calls of up to an hour as part of the Recovery Advice for Business scheme, over the next 6 months. Please get in touch to see how I can help your business.