ANNOUNCEMENTS
Launching today: Plan it with Purpose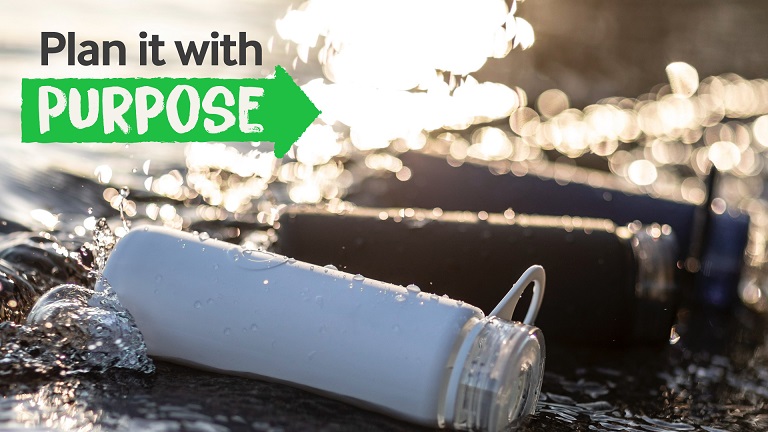 ---
Posted: Wed 8th Sep 2021
Sustainability is an increasingly important issue for all businesses. With the impact of climate change regularly making headlines and the UK government committed to achieving net zero by 2030, companies of all sizes must play their part.
It can be hard to know how to become more sustainable and where you should start, so today we're delighted to launch Plan it with Purpose, a programme designed to help owners of small and medium-sized businesses develop a better understanding of environmental and social issues in the UK.
By providing tailored resources, action plans and recommendations, and highlighting role models people can relate to, Plan it with Purpose aims to encourage business owners to consider the impact of what they do and make positive changes for the future.
What does the campaign offer?
The Plan it with Purpose hub houses a multitude of resources and tools to support founders, including:
A sustainability diagnostic tool: Answer a series of questions about your business and the way you operate and you'll receive results and recommendations to create a sustainability action plan including a checklist of actions, content to view and suggestions of advisers to connect with.

Sector-specific guides: E-books with sector-specific advice and guidance, helping businesses start and grow a successful, sustainable venture.

Online content: Including blog posts, videos and webinars, covering key sustainability topics.

Competition: Launching in 2022, the Sustainable Small Business Awards will celebrate start-ups with purpose at their heart.

Research: We'll delve into the milestones entrepreneurs are achieving to tackle eco-challenges and helping to ensure the British economy can build back better.
Why now?
It's never been more important for businesses to consider sustainability within their business plans and actions.
Research from the Enterprise Trust and The Entrepreneurs Network found half of all businesses agreed that their customers expected them to be taking steps to be more environmentally responsible and 57% believed employees increasingly want to work in businesses that are doing good for the planet and society.
The study also found over three-fifths (61%) of founders think that the move to a greener economy presents positive opportunities for businesses.
How can I get involved?
Visit the Plan it with Purpose hub to access the free resources. If you're not already an Enterprise Nation member, sign up for free to take the diagnostic tool and receive tailored advice to help your business become more sustainable and have a positive impact on the environment, society and the economy.
Plan it with Purpose: Sustainability discovery tool
Answer a series of questions about your business and get a tailored action plan that tells you where to find the support, resources and advice you need to be more sustainable. Take me to the sustainability discovery tool
Enterprise Nation has helped thousands of people start and grow their businesses. Led by founder, Emma Jones CBE, Enterprise Nation connects you to the resources and expertise to help you succeed.