BLOG
Journey back to the small businesses of the past: A photo story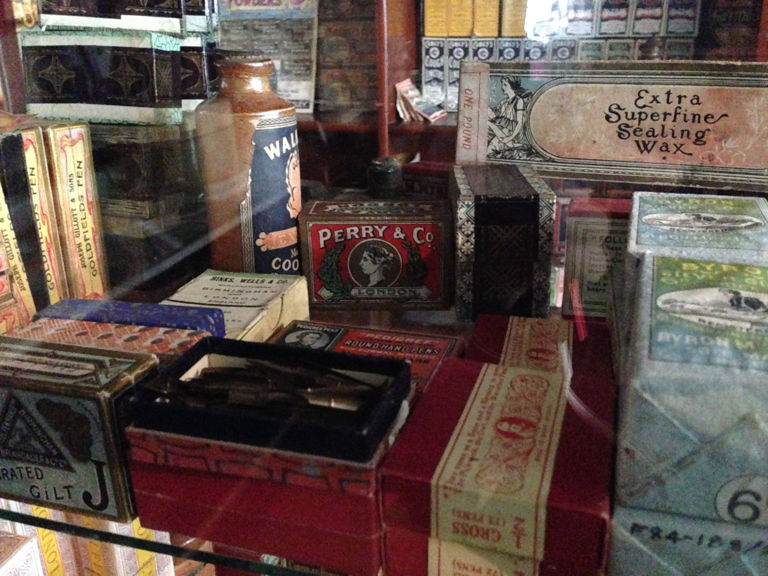 ---
Posted: Fri 11th Sep 2015
Just outside Cardiff is a fascinating place. St Fagans National History Museum features more than 40 re-erected buildings from across Wales. Among them are small businesses.
Opened to the public in 1948, the outdoor attraction includes a farm house from the 17th century, a church from 1520 and a pigsty build around 1800!
I popped along to St Fagans recently and it was the small businesses from the late 19th and early 20th centuries that particularly got me interested.
There's a Post Office that originally stood in the village of Blaen-waun and acted as a hub of information for local people during the Second World War.
It was run by postmistress Hannah Beatrice Griffiths who every morning travelled eight miles by bike to deliver the post before returning to serve customers.
And then there is David Thomas' tailor's shop. He ran the business for 25 years until 1967 when his sisters gave it to the museum. The stock is displayed as it would have been in the 1950s.
Finally, there's Gwalia Stores, a grocery shop from Ogmore Vale.
Located next to the railway goods from across the world arrived on its shelves which were stacked high with all sorts of treats. William Llewellyn and his family owned the shop which made them very wealthy; so much so that they bought a mansion in 1902.
But in the 1920s the Depression hit, customers got into debt and bills were left unpaid. The Llewellyns sold the shop in 1945 and it finally closed in 1973 when it lost the battle with the big supermarkets.
I caught a few snaps. Take a look and journey back to some of the small businesses of the past.
Dan Martin is head of content at Enterprise Nation.
Enterprise Nation has helped thousands of people start and grow their businesses. Led by founder, Emma Jones CBE, Enterprise Nation connects you to the resources and expertise to help you succeed.