BLOG
John Stapleton to speak at The Food Exchange Ireland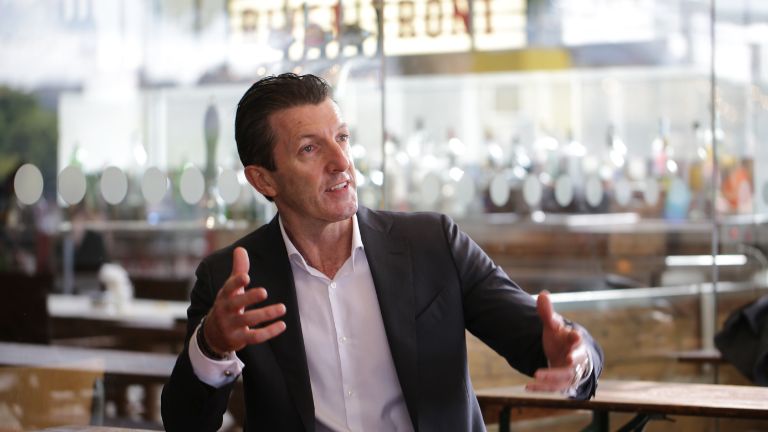 ---
Posted: Mon 17th Oct 2022
This year's Food Exchange in Ireland on Thursday 20 October 2022 is a packed day full of talks, pitches and networking. All held online and all entirely free.
There's a great line-up of businesses to share their food and drinks journeys, with the audience including Alice Carroll of Foxes Bow Whiskey and Seany McCleary of Blásta and Streat School.
Aoife Wycherley, head of food procurement and supply chain at Sodexo UK&I, will be there to hear the pitches of four lucky small food and drink producers too.
The event also includes a panel discussion with representatives from sponsors GS1 Ireland, ENSO and AIB.
Joining the excellent line-up is John Stapleton. He's the founder of successful brands New Covent Garden Soup Co and Little Dish and has his fingers in many other food and drinks-related pies, including FoodWorks and the Redesdale fund.
He'll be bringing his extensive knowledge as a serial entrepreneur, mentor and investor in the industry, with a career spanning four decades.
We caught up with John and asked him to recall some of those experiences.
You were a young founder when you decided to introduce soup in a carton to disrupt the canned soup market in the late 80s. What was it like to be a young founder back then?
I had no experience whatsoever. I was flailing around – everybody else thought they knew more than I did, and they more or less did. I'd studied Food Science at university so I knew a bit about the technical side of things but frankly, practically speaking, it was all theory.
The flipside of that, in hindsight, was a great advantage because you're not curtailed by the conventional wisdom. Sometimes when you're trying to do something disruptive, and a bit outlandish and crazy, you don't know how high that mountain is you're about to climb – you crack on and do it.
And before you realise it's a really difficult climb, you're halfway up the mountain. You don't come back down, you just keep going.
Our approach was ignorance is bliss and we didn't know what the pitfalls were. We just kind of thought, how difficult can this be? The answer is, bloody difficult!
New Covent Garden Soup Co was hugely successful in the UK and you cracked the market. But when you took it to the US, it failed. Why was that?
It was a great surprise when that business didn't work in the States – it failed. There was some stuff we got wrong and some stuff that wasn't our fault.
There was a difference in what I call the 'quality-convenience-price triangle' – the balance in a consumer's mind in the UK to the US. There was a difference there and we didn't quite get that right.
We purchased a factory in the US and we probably didn't need to. We probably could have outsourced it – that was a big chain around our neck.
And somebody came to buy us in the US and that was a huge distraction for our business, which took our eye off the ball. We probably could have done a lot of things better.
What did you take from the experience?
I say I learnt more in those five years of being a failure than I did in the 10 years of success. And moving on to the next one, Little Dish was successful.
I have this sandwich of a career – a failure between two successes.
Book your place at The Food Exchange Ireland
To hear more about John's extensive career in the food and drinks industry, get your free ticket to The Food Exchange.
Enterprise Nation has helped thousands of people start and grow their businesses. Led by founder, Emma Jones CBE, Enterprise Nation connects you to the resources and expertise to help you succeed.