BLOG
Jeremy Corbyn's pitch to businesses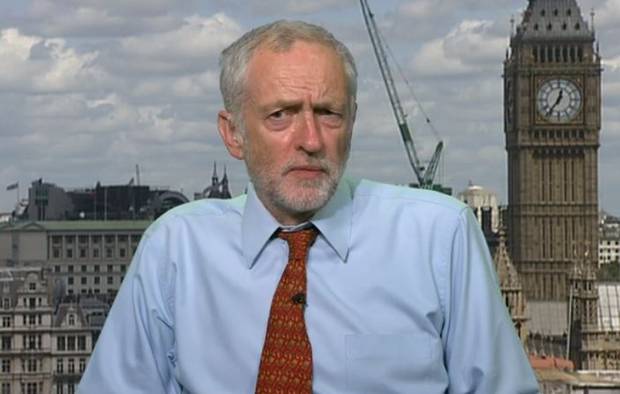 ---
Posted: Thu 27th Aug 2015
This week we are featuring statements from the four candidates in the Labour leadership election outlining their policies and attitude towards business, entrepreneurs and the economy. Next up is Jeremy Corbyn.
My local authority is a living wage employer and extends that to all contractors; good for workers and the local economy, boosting spending in the borough's businesses.
Inequality is not just bad for those at the bottom, it is bad for the whole economy. It encourages speculation not innovation, and inhibits growth. This government lacks any strategy for building a more equal, sustainable and inclusive economy.
We need to be creating high skilled, high productivity jobs as we transition to a carbon neutral economy. That requires more investment in skills and infrastructure.
George Osborne's grossly irresponsible strategy is taking us in the wrong direction. The adult skills budget has been slashed by 40% since 2010, and public investment is being cut too. A country that doesn't invest in people has taken the path of managed decline. The UK already lags behind the US, Germany, Japan and France on productivity.
To compensate for this failure Osborne offers corporation tax cuts. It is his only lever, but what use is it when we already have the lowest corporation tax rate in the G7? Our economy needs better infrastructure, for people and for businesses, and only a strategic state can deliver it. Tax cuts don't make businesses grow, nor do they help fund the skills and infrastructure we need.
We need a National Investment Bank (NIB) to fund new energy and digital infrastructure. We rank just 10th in Europe for superfast broadband coverage and only 34th globally for download speeds. Spiralling energy costs are a huge burden for many firms.
An NIB should also fund key sectors of the economy that we need for our future prosperity, giving small businesses access to finance where commercial banks have failed. The government must also support increased fair trade with emerging economies.
We should lift the restrictions on councils to borrow prudentially to build new council housing. This would create thousands of jobs in construction and the supply chain. Businesses suffer too when workers' mobility is restricted by Britain's dysfunctional housing market.
I have made proposals for a National Education Service (NES), reversing Tory cuts to the skills budget by asking corporations to pay just 2% more - still the lowest rate in the G7, while leaving the small business rate unchanged. As the CBI points out, the UK has "a skills emergency now, threatening to starve economic growth".
Large parts of our country have been neglected for decades with no real industrial strategy. So we need powerful regional bodies to drive investment and high skill jobs in every part of the UK, delivering strong sustainable growth, underpinned by good infrastructure.
We must tackle tax avoidance and evasion to create a level playing field for all businesses, extend the remit of the gangmasters licensing authority and improve minimum wage enforcement. I will strengthen trade unions too to ensure that we have inclusive growth and decision-making in companies.
Labour won't let good businesses be dragged into a race to the bottom to survive.
This statement was originally provided to the Labour Finance & Industry Group.
A statement from Andy Burnham is here and from Yvette Cooper here. Visit the blog on Friday for a statement from Liz Kendall.
Enterprise Nation has helped thousands of people start and grow their businesses. Led by founder, Emma Jones CBE, Enterprise Nation connects you to the resources and expertise to help you succeed.