BLOG
Is entrepreneurship for everyone?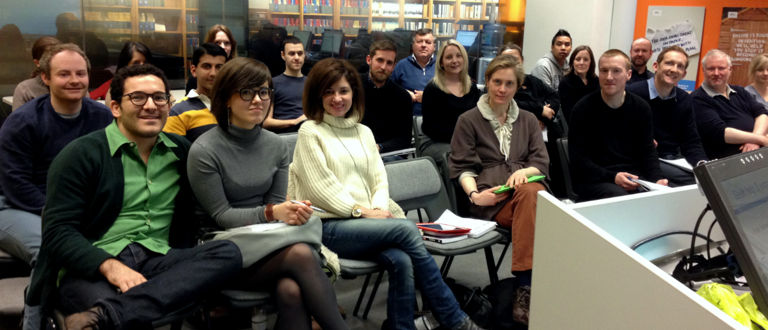 ---
Posted: Fri 31st May 2013
Are the qualities of entrepreneurs really so unique? Do they only belong to the precious few? In her weekly post, the Enterprise Nation founder explains how a question during a radio interview prompted her to consider whether anyone can be an entrepreneur. This is what she thinks.
On Sunday night's On The Money on BBC Radio 5 live, presenter Declan Curry asked me if entrepreneurship was for everyone, writes Emma (left). "Yes!" I replied. "Without a shadow of doubt." In the 13+ years I've spent starting and growing my own businesses - and helping others to do the same - I've come to accept that not **everyone** will decide to go self-employed (even though, why wouldn't you want the freedom and flexibility that comes with being your own boss?!).
But, whether you start your own venture or get a job working for somebody else, I feel entrepreneurship can have a role to play in every working person's career. Let's take the example of this feature that appeared in the Financial Times on Tuesday. Based on a piece of research carried out by The Prince's Trust, it showed that "Thirty per cent of 1,627 people interviewed by YouGov for the study said they believed they would be self-employed in the future, while one in four said they expected to be their own boss within five years.' The article's writer,  journalist Jonathan Moules, went on to say: "Official figures already show that the change is under way. The number of self-employed young people has risen by 71,000 since the start of the economic crisis in 2008, according to the Office for National Statistics." Based on this Survey, 30 per cent or more of young people will go off to start a business. Does that mean the remaining 70 per cent who don't start a business have no need for an entrepreneurial outlook? My point is that they, too, may well need to display some entrepreneurship skills while looking for and keeping hold of a job.
"30 per cent or more of young people will go off to start a business. Does that mean the remaining 70 per cent have no need for an entrepreneurial outlook?"
What is entrepreneurship?
To me, entrepreneurship is about:
thinking innovatively and coming up with good ideas

exercising a work ethic that sees commitment to a task

taking responsibility for your own actions

inspiring others to perform at their best

ensuring the customer is well served and happy!
These are all facets that employees should display in the workplace, just as much as they are qualities that are beneficial to any business owner. And increasingly we are seeing large companies recognise this: for example, Google famously enables staff to spend one day a week working on their own projects, and Intuit runs its business with learnings from Eric Ries and his Lean StartUp Model. So at the end of the day, whether your future involves working for yourself or working for others, I'd say entrepreneurship is something we all need to have in ample supply. Emma Jones is founder of Enterprise Nation and a co-founder of StartUp Britain
Start and grow your business with the Enterprise Nation Club
Tailored to the needs of modern small businesses, the Enterprise Nation Club offers members a wide range of exclusive benefits from leading brands designed to help small enterprises start and grow. For just £20 a year, you'll also get discounts on Enterprise Nation workshops and guides, invitations to networking events with likeminded entrepreneurs and the chance to participate in research and lobbying on behalf of small enterprises like yours. Join the Club!
Enterprise Nation has helped thousands of people start and grow their businesses. Led by founder, Emma Jones CBE, Enterprise Nation connects you to the resources and expertise to help you succeed.