BUSINESS NEWS
Inside the Clicks and Mortar Cardiff small business pop-up shop [VIDEO]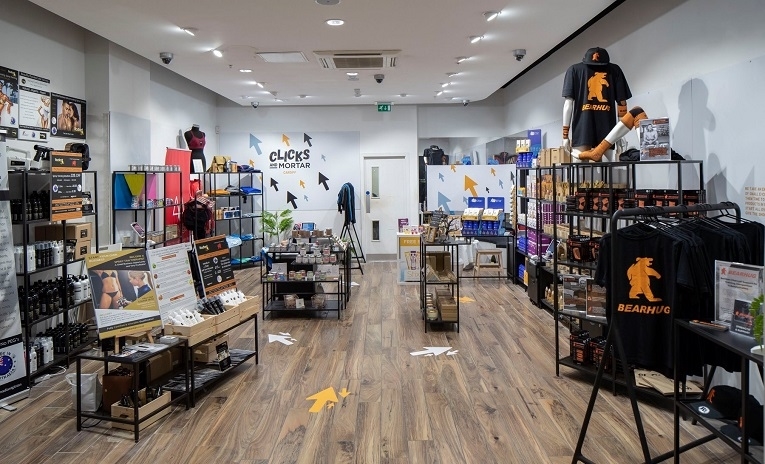 ---
Posted: Thu 25th Jul 2019
The doors to the second Clicks and Mortar pop-up shop opened in Cardiff this week. The first cohort of sellers moved in to the store to give customers the opportunity to discover and buy directly from small online-only businesses.
Emma Jones, founder of Enterprise Nation, officially opened the store and introduced the sellers. You can watch a video of the launch event below and pop down to the St David's shopping centre to meet the business owners.
If you'd like to sell your products in the Cardiff shop or the stores to come in other locations, apply here.
I'm a freelance content creator and event host who helps small businesses and the organisations that support them. I have 18 years of experience as a small business journalist having interviewed hundreds of entrepreneurs from billionaires like Sir Richard Branson to the founders behind brand new start-ups. I've worked for a range of leading small business publications and support groups, most recently as head of content at Enterprise Nation where I was responsible for the prolific output of content on the company's blog and social media. I'm based in Bristol where I run and host regular events with the local small business community and have strong connections to major business organisations in the south west region. In total, I've hosted over 50 events; from intimate meet-ups to conferences with an audience of hundreds including events for international brands like Facebook and Xero. I'm also a big fan of podcasts having hosted Enterprise Nation's Small Business Sessions as well as lots of online events including Facebook Live interviews, webinars and three live web chats from inside 10 Downing Street. With my partner, I co-run Lifestyle District, a lifestyle blog focused on culture, art, theatre and photography. I'm here to help. I'm volunteering free advice calls of up to an hour as part of the Recovery Advice for Business scheme, over the next 6 months. Please get in touch to see how I can help your business.