BLOG
Enabling enterprise: Inclusive supply chains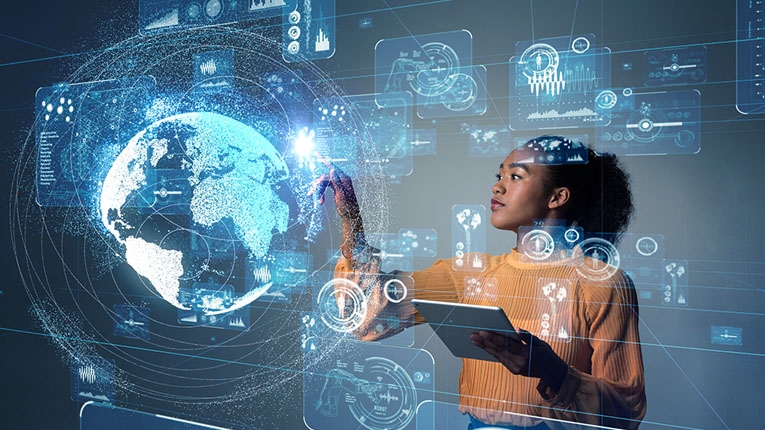 ---
Posted: Mon 15th Mar 2021
The impact of COVID-19 has led to many SMEs and underrepresented groups facing additional barriers to accessing supply chains and meeting procurement opportunities.
Newable is a trusted provider of services to SMEs with an unrivalled range of products and services within money, advice and workspace.
Newable is driven by a focus on inclusive and sustainable growth and is committed to supporting underrepresented small business owners who are most vulnerable during this time.
As a result, Newable has launched the Creating Inclusive Supply Chains programme of expert guidance and virtual events to help UK SMEs fast-track growth and maximise business resilience.
Inclusive supply chains
The Creating Inclusive Supply Chains programme is designed to provide vital support to help diverse entrepreneurs become supply chain ready and expand into new markets.
The purpose of the project is to promote social and economic cohesion in London by supporting business growth that will instigate an increase in economic activity and job creation, providing a range of guidance and advice to help businesses develop skills and gain access to procurement opportunities.
Newable focuses in these sectors: creative, health, consumer, business services, education and tech, where women-led businesses concentrate.
Breaking barriers
The projects aim is to address barriers facing these businesses such as:
Negotiation and assertiveness

Financial, marketing and promotion

Accessing opportunities

Policy requirements/accreditations
The programme uses a combination of bespoke one-to-one specialist support and supplier readiness workshops to help businesses access commercial opportunities.
This will develop SMEs' capacity and productivity to successfully win and deliver larger contracts.
Newable works closely with local and public authorities, large construction companies and large private organisations to ensure they open part of their supply chain to diverse SMEs, thus raising awareness of the benefits of working with underrepresented groups.
London-wide
Enabling Enterprise, a campaign Creating Inclusive Supply Chains falls under, is aimed at London-based SMEs wishing to sustain or grow their business. The programme is well underway, with the following webinar coming up:
For further information, please connect with me and send me a message.
Patrick is a Business Support Manager in Newable' Social Impact team. An advice lead for construction sector supply chain support on the Enabling Enterprises programme; Patrick supports SMEs to strengthen and develop skills in Tendering, Negotiation, Pitching, Financial /Costing & Pricing. Patrick also supports large construction Buyers and helps them to meet their inclusion commitments by recruiting for and running a series of meet the buyer and meet the supplier events by brokering meetings between buying decision makers with live opportunities smaller construction business. In the past, Patrick also served as lead diversity adviser on the Diversity in the Economy and Local Integration(DELI) which was funded by EU and LBL. His role was to foster more efficient local policies in support of migrant-owned SMEs and migrant entrepreneurship as part of wider diversity and inclusion policies.