BUSINESS NEWS
Impatience is a virtue: The secrets to crowdfunding success revealed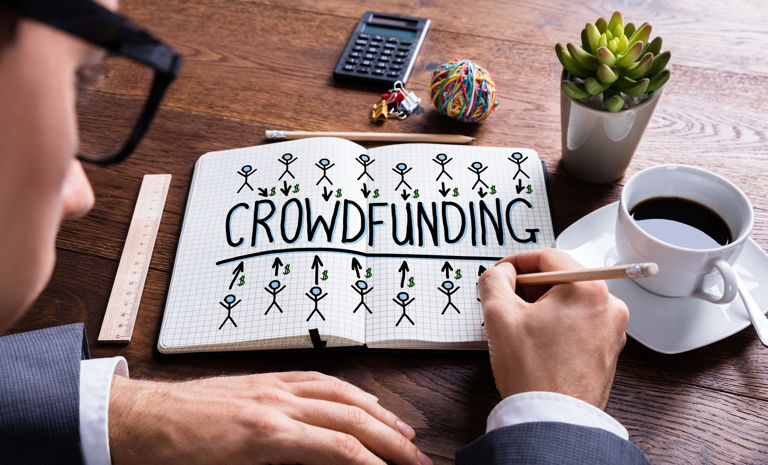 ---
Posted: Mon 30th Apr 2018
Entrepreneurs who show over-ambition and patience are less likely to succeed with crowdfunding, according to a new study published in the journal, Technological Forecasting and Social Change.
Researchers at Anglia Ruskin University analysed 10,000 Kickstarter crowdfunding projects including the organisers' online social networks, support for other projects, and previous successes.
It found that only 26% of the projects ended in success, with the other 74% failing.
Setting ambitious targets was a good predictor of a project failing, and that the longer the duration of the campaign, the less likely the project was to succeed which the study said suggests that displaying little urgency to an online crowd is not necessarily a good tactic.
The chances of a funding target being reached increased if the entrepreneur could show that they had run crowdfunding campaigns in the past.
Other factors that were important in predicting a successful campaign included timing, with early funding being a good predictor of success and encouraging others to join in, and showing reciprocity as a project was more likely to meet its target if the starter could show that they had backed campaigns by others.
Emanuele Giovannetti, co-author of the study and professor of economics at Anglia Ruskin University, said: "Online crowdfunding has become a cornerstone of the early finance market for a new business and has grown significantly in recent years.
"However, our research found that it is tough to reach a target and three quarters of all projects fail to do so, hence it is essential to understand the causes of such widespread failures.
"We were able to identify some signals by the creators to share with the online crowds that did have positive impacts, and while traits like ambition and patience are traditionally seen as positive in business as a whole, here they negatively impacted on the chance of crowdfunding success."
Looking for more advice on crowdfunding or other ways to raise finance for your business? Attend four events as part of Enterprise Nation's Show Me The Money! campaign and meet multiple small business funders and investors, all in one place! Book your place for:
The Show Me The Money! campaign is supported by:
I'm a freelance content creator and event host who helps small businesses and the organisations that support them. I have 18 years of experience as a small business journalist having interviewed hundreds of entrepreneurs from billionaires like Sir Richard Branson to the founders behind brand new start-ups. I've worked for a range of leading small business publications and support groups, most recently as head of content at Enterprise Nation where I was responsible for the prolific output of content on the company's blog and social media. I'm based in Bristol where I run and host regular events with the local small business community and have strong connections to major business organisations in the south west region. In total, I've hosted over 50 events; from intimate meet-ups to conferences with an audience of hundreds including events for international brands like Facebook and Xero. I'm also a big fan of podcasts having hosted Enterprise Nation's Small Business Sessions as well as lots of online events including Facebook Live interviews, webinars and three live web chats from inside 10 Downing Street. With my partner, I co-run Lifestyle District, a lifestyle blog focused on culture, art, theatre and photography. I'm here to help. I'm volunteering free advice calls of up to an hour as part of the Recovery Advice for Business scheme, over the next 6 months. Please get in touch to see how I can help your business.