BLOG
I have been involved with small firms for a very long time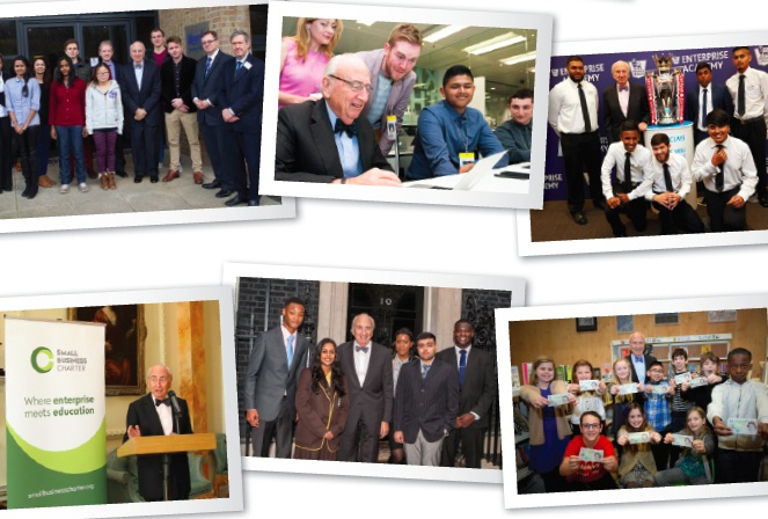 ---
Posted: Tue 10th Feb 2015
So starts Lord Young's final report as Enterprise Advisor to the Prime Minister. A report covering the past 5 years and looking at developments such as StartUp Loans, the opening up of public procurement, Growth Vouchers, and, looking ahead, changes about to take place to equip young people with the skills required to ensure enterprise remains alive and well in Britain. The fact it is, owes great thanks to the report author.
I have had the privilege of working with Lord Young since we launched StartUp Britain in 2011 as a three-year campaign to boost the startup rate in the UK. Indeed, Lord Young was the instigator of StartUp Britain. And he's been behind most of the major positive moves for small business ever since.
Those moves are covered in this final report, which touches on:
· StartUp Loans - the success of a programme that was, at first, introduced for 18 to 24 year olds, before being opened to StartUps of all ages as thousands applied from across the age ranges and the UK. StartUp Loans has lent to 25,000 businesses with a commitment from all political parties that lending will continue.
· Public procurement - referred to as 'a quarter of a trillion pound opportunity' the report outlines the moves that have been taken to ease the path for small businesses to sell to government such as abolishing PQQs (Pre Qualification Questionnaire) and launching a new look Contractsfinder as a single portal on which to identify opportunities, team up with other small businesses, and pitch.
· Growth Vouchers - introduced by Lord Young in January 2014, Growth Vouchers have opened up small businesses to the concept of taking advice to grow - and made it more accessible through offering up to £2,000 in match funds and a single marketplace on which to find an adviser. It is a programme that has successfully and positively influenced business culture (which is why Enterprise Nation is calling for it to continue beyond March 2015.)
· Enterprise For All - 'The changing world of work and the increasing aspiration towards starting a business poses a challenge for our education system to which some still have to recognise' says Lord Young. He is about to address this with the creation of a new company focused on delivering an Enterprise Passport and Enterprise Advisers in schools, plus greater links with employers, to ensure young people are equipped for their entrepreneurial futures.
This report neatly sums up what has been a productive 5 years for Lord Young. Over that time and across these actions, leaps of progress have been made towards the UK becoming the best place in the world to start and grow a business.
Lord Young speaks in the report of the importance of having entrepreneurial role models. He is one of the very best I know.
Click here to view the report.
Emma Jones is Founder of Enterprise Nation
Enterprise Nation has helped thousands of people start and grow their businesses. Led by founder, Emma Jones CBE, Enterprise Nation connects you to the resources and expertise to help you succeed.