POLITICS
How was the Autumn Statement for you?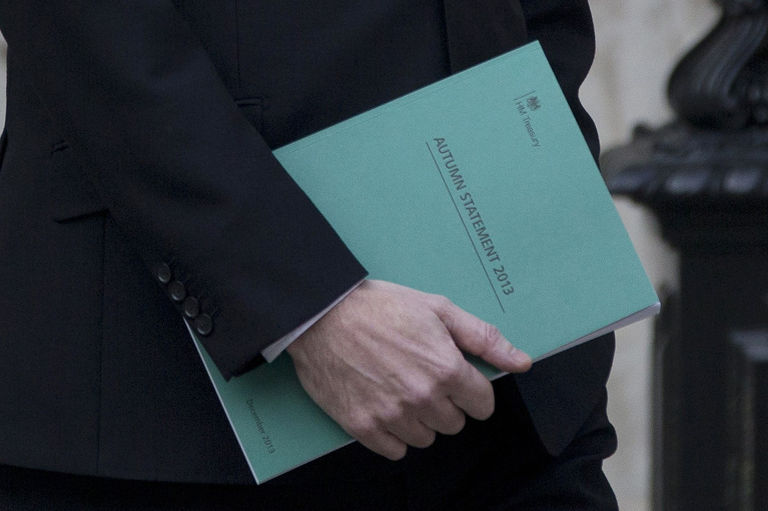 ---
Posted: Wed 3rd Dec 2014
The Chancellor's Autumn statement was declared a piece of political posturing by commentators and here at Enterprise Nation, we've been glued to our earphones, listening out for the magic words 'small business'.
While small retailers will be raising a glass to the announcement that controversial business rate system will finally be reviewed - the reality is that the results of the investigation will not be revealed for a year, and no action is likely for another year after that. So hang on to your hat!
Meanwhile those already on the high street will see their current rate relief of £1,000 on properties valued under £50,000 go up by 50 per cent to £1,500, extended for another year. The Chancellor suggested this would help 500,000 firms.
Business rate increases have also been capped at two per cent above inflation.
What else? Well the funding for lending scheme (FFL), which seeks to encourage banks to offer credit to small firms has been extended to 2016 with a £500m pot - with a specific focus on the smallest firms finding cash. Meanwhile £400m will go towards Enterprise Capital Funds which invest in fast growth firms.
Looking to explore global markets? The Chancellor announced a £45m package to help small firms looking to export to markets outside the EU including Africa, Asia and South America.
If you're growing and want to take on a member of staff under 21 - you'll be exempt from paying their National Insurance payments.
Research and Development will see the tax credits scheme increased from 225 per cent to 230 per cent. Great news for companies developing new technologies and very much within reach of Britain's booming number of small firms.
Tax on the profits of technology firms is good news for tax payers - but it comes with a silent caveat - that small firms selling digital products overseas will now have to pay VAT at the place of purchase too. See more on this here.
Enterprise Nation has helped thousands of people start and grow their businesses. Led by founder, Emma Jones CBE, Enterprise Nation connects you to the resources and expertise to help you succeed.