BLOG
How to sell your products and services through online marketplaces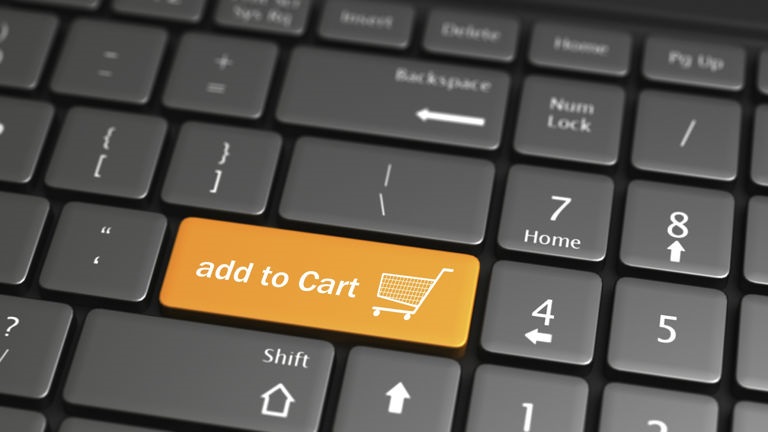 ---
Posted: Tue 1st Sep 2020
It can be hard work attracting online shoppers to your products when you're running a new or small business. But selling through one of the many online marketplaces that millions of potential customers visit is one great way to do it.
Here's how to pick the right marketplace for your business and give yourself the best possible chance of making plenty of sales.
Know where your audience hangs out
There's no point selling your products on a marketplace if it isn't a place where your target customers shop. So, it's vital that you do your research.
Platforms such as Etsy and Folksy are good for craft, handmade and vintage products, while ASOS Marketplace is all about clothes and accessories for people in their 20s.
Many platforms publish data about their demographics, but it's also worth speaking to business owners who already sell on the marketplace you're interested in.
The Etsy Community forum, for example, is available to non-sellers, and many marketplace sellers discuss their experiences on social media. You can also monitor which marketplaces your competitors are using.
Many sites will publicly display the number of sales, so chances are if your competitors are having success, you will too.
Understand the commission structure
All online marketplaces charge some sort of commission, listing fee and/or monthly subscription rate. So, before you join one, it's crucial you know exactly how much you'll pay in fees. This will help you to work out your prices.
Etsy, for instance, charges a transaction fee of 6.5% on each sale, while Not On The High Street imposes a £199 one-off joining fee and 25% commission on each product you sell.
On first sight, you may think that a commission charge is high. But it doesn't necessarily mean the site isn't for you, as it could be exactly where your target audience hangs out. Do your research.
Stand out
The most popular marketplaces are used by thousands, if not millions, of businesses. So, you need to stand out.
Photography and social media
If you're selling products, imagery is key and some marketplaces will turn down your application if your photography isn't up to scratch.
If you have the budget, it's worth investing in the services of a professional photographer. If not, you can do it yourself, but don't just take a quick snap of your products on your phone and upload it.
You can buy a light box – which allows you to take high-quality photos – quite cheaply online, or you could even try and build one yourself. But check that the marketplace allows white background and studio photography, as some don't.
Use social media to shout about your products and build a community around your brand. You should also be quick to respond to both positive and negative comments.
Customer service
Although the organisations running the marketplaces are big, they won't do your customer service for you; that's up to you.
Many also allow you to personalise the message that customers receive when they buy your products and even include a discount code to encourage them to buy something else.
Link to your marketplace in all your marketing (business cards, flyers, social media bios and so on). If you're also selling on your own website, you could include a flyer promoting your own store when you send the product to the customer. But make sure your own web store is as easy to navigate as the online marketplace you're using, so customers get the same experience.
Testimonials and reviews are key so encourage your customers to provide them. And whether you're selling products or services, make sure people can find you by using relevant search keywords and tags.
List of popular online marketplaces
For products
For services
Relevant resources
Enterprise Nation has helped thousands of people start and grow their businesses. Led by founder, Emma Jones CBE, Enterprise Nation connects you to the resources and expertise to help you succeed.