BLOG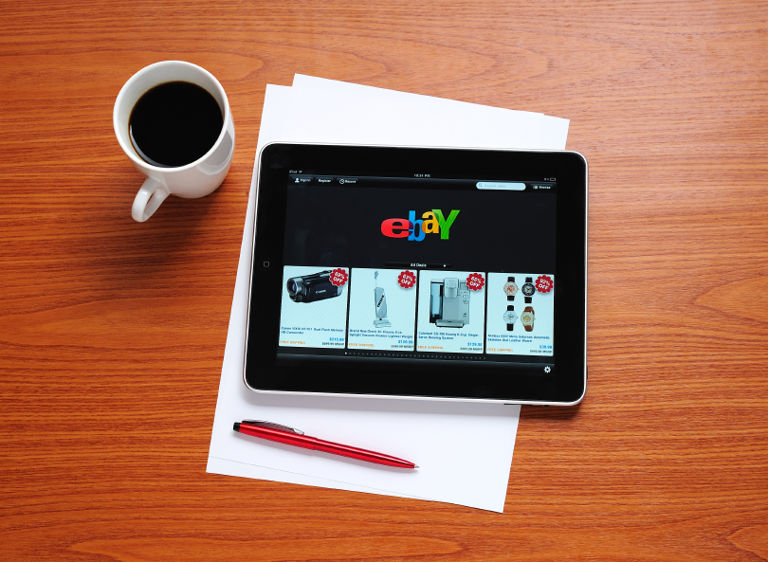 ---
Posted: Mon 14th Jul 2014
Advice from the source itself as eBay.co.uk offer guidance on how to start selling and keep selling on this mega marketplace that is home to over 200,000 businesses selling to 18 million shoppers in the UK, with an item bought every second via the eBay app.
To create a listing, just click 'Sell' at the top of most eBay pages. But there's a couple of things you might like to do first to help your chances of a sale:
Getting started
Before you start selling, do some research, about setting a starting price, listing format, and category. This will help you create a good listing and get the best price for your item.
Compare your item with active and completed listings on eBay based on category, format, and selling price.
Create your listing
Listing upgrades such as highlighting, font, and picture enhancements make your item stand out.
You can even donate a portion of your sale - or all of it - to a charity of your choice. To learn more about the listing process and options, see Creating a listing. Or, just start selling!
Manage your listing
Once you've got your listing up and running, set communication preferences to let eBay know how and when you want to receive alerts or notifications.
Set seller preferences about picture hosting, receiving payments, postage, and more.
Set member-to-member communication preferences to say how buyers can connect with you and make sure you answer any questions you receive about your listing. This will help you sell your item by establishing good rapport with potential buyers. When buyers give you positive feedback, you become a stronger seller on eBay.
Communicate with your buyer to ensure customer satisfaction
How you handle these last steps will go a long way toward your personal satisfaction and getting great feedback from your buyer.
Communicate with your buyer - When your buyer completes checkout, you'll be notified by email.  Contact your buyer directly if you haven't heard from your buyer within 3 days of your listing's end and be sure you receive payment before you post your item. Make sure the credit card or electronic payment has been accepted and credited to your account before sending the item.

When posting the item to the buyer - Use bubble wrap or crumpled up newspaper to protect the item from transit damage. Make sure any fragile parts of the item are well padded and located toward the centre of the box if possible.

Leave the buyer feedback - Our Feedback system helps create a trustworthy community for everyone. Your Feedback about your buyer is important information for other sellers.
With thanks to eBay.co.uk for the step by step advice.
To find out more about selling on eBay, join us for the launch of the Go & Grow Online campaign on 31st July.  On the night we launch a range of free guides - one of which is Top Ten Trading Marketplaces - including eBay!
Enterprise Nation has helped thousands of people start and grow their businesses. Led by founder, Emma Jones CBE, Enterprise Nation connects you to the resources and expertise to help you succeed.