BLOG
How to make valuable connections to boost your business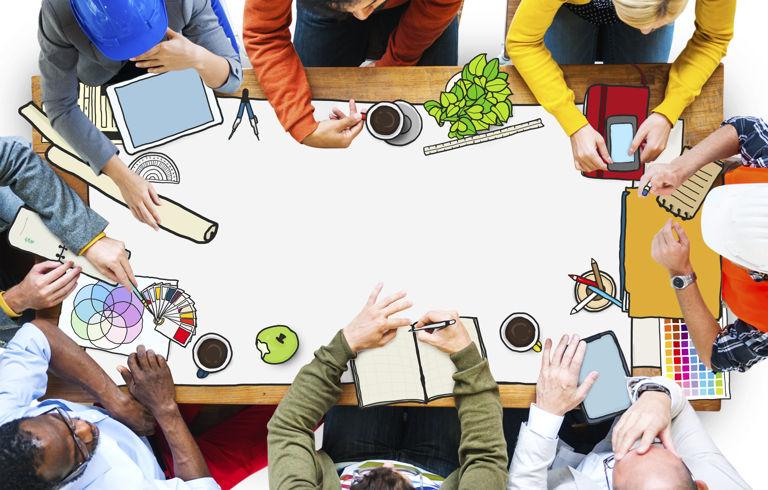 ---
Posted: Mon 30th Nov 2015
Business is ultimately all about people and making useful connections can help build a successful business. Here are some ways to do it.
Make great business connections at StartUp 2016, the biggest start-up show of the New Year, on 16 January. With 10 events across the UK, the free events are jam-packed with business advice from experts and entrepreneurs. Book your free ticket here.
Be social
It's almost becoming a cliche nowadays but social media platforms really are great places to build valuable business connections that can make a huge difference to your business. It's not just a case of sending thousands of tweets and requesting hundreds of LinkedIn connections though; you need to put in a bit more effort than that to truly exploit the opportunities offered by social media.
Spend time finding people who you think could benefit you and your business. Look at competitors' social accounts and see who they follow or use directories like Twellow.
Twitter chats are perfect places to find people with similar interests who could boost your company. Twitter chats are topics focused on certain topics that take place at set times using a particular hashtag. Look for chats in your industry or sector and if there isn't one, why not create one. There's a great guide to UK Twitter chats here.
LinkedIn is full of thousands of potentially useful contacts but it's easy to abuse it by spamming people. Before clicking that 'Connect' button think about exactly why you want to talk to that person. It's not all about you showing off with hundreds of connections; it's about adding value. Imagine you are meeting the LinkedIn user in person. What would you say if you were face-to-face?
LinkedIn groups are also good places to find people with mutual interest but once again, don't spam. Add value to the group by sharing useful content.
Online business forums such as Enterprise Nation's member forums (log in to your member profile to access or sign up here as a member) are also great places to share knowledge and build contacts.
Network, network, network
Attending events are the best ways to meet people but there is an art to successful networking. Choose the events you attend wisely; Eventbrite, FindNetworkingEvents, Lanyrd and Meetup are good places to look. Do your research into who you'd like to talk to and why. Have good quality business cards ready or even create ones especially for the event you're attending.
When you get to the event and meet people, don't over pitch. Ask open questions and listen properly to what the other person has to say. Try and build a good rapport with those who you meet so you're remembered for the right reasons.
After the event drop your new contact a short email saying it was good to meet them and suggest a follow-up chat. But make it personal and don't make it look like a mass message you've sent to hundreds of people.
Pay it forward and say thankyou
Making connections isn't all about you; it's also about what you can do for others. If you meet someone who you think could be useful for someone else you know, make an introduction; if someone you know and like asks you for LinkedIn recommendation, provide it and if you spot something on social media that someone else would find of use, share it. Equally if someone introduces you to a new contact, say thanks or even send them a small gift to show your gratitude.
Having such as attitude will make other people make more open to doing the same for you. And it feels good to be nice, right?
Register for a free place at a StartUp 2016 event on 16 January here.
The event would not be possible without headline support from Xero, KPMG, 123-reg, Verisign, Direct Line for Business and HSBC.
Enterprise Nation has helped thousands of people start and grow their businesses. Led by founder, Emma Jones CBE, Enterprise Nation connects you to the resources and expertise to help you succeed.