BLOG
How to grow out of times of change and move forward into recovery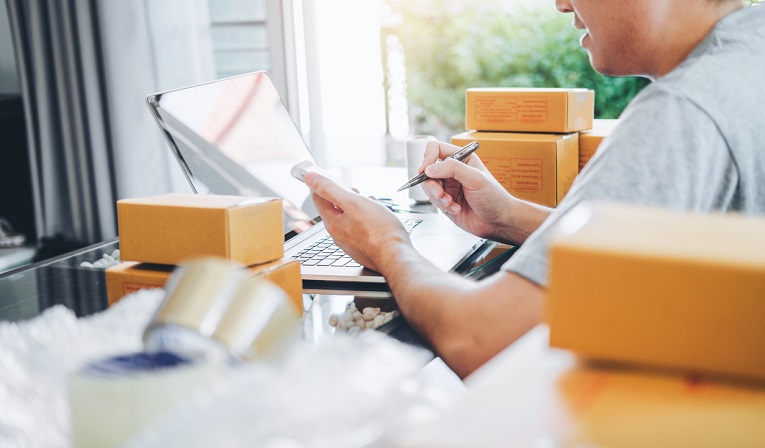 ---
Posted: Tue 30th Jun 2020
As we emerge out of this recent challenging time, how do small businesses ensure they are set up to grow and thrive? Thanos Dimopoulos, Business Sales Specialist at the Flagship Microsoft Store in London, shares the highlights from the second in a series of panel events bringing together a number of leading UK entrepreneurs and business experts.
Remaining positive during times of adversity can be much easier said than done. This has been starkly evident during the recent COVID-19 pandemic, with many small business owners having to cope with the hefty blow it has dealt.
Successfully navigating this period of unplanned challenge and changes was the focus of our virtual event earlier this month. Yet as positive stories of growth emerge, last week's second instalment in the series saw four successful small business owners join Enterprise Nation founder Emma Jones to discuss how small companies and start-ups come out of this period of uncertainty and move forward into recovery and growth.
"When COVID-19 hit, we went into survival mode, completely slashing our marketing budget," revealed Connie Nam, founder of British jewellery brand Astrid & Miyu. "But we actually ended up doing much better than we budgeted before the pandemic. For instance, in May we grew 150% year-on-year versus last May."
Another small business that has experienced substantial growth during the current crisis is Books That Matter, a book subscription box service founded by Molly Masters. "Over the past three months, our subscription boxes have really boomed," she explained during the panel discussion, facilitated by my Flagship Microsoft Store in London colleague, Danielle Stigwood. "We grew from 900 subscribers to 2,500 in June, so our understanding of stability and sustainability has grown in a real baptism of fire."
Both these businesses pin their recent growth on listening to their customers and then working to meet their needs. This was a point reiterated by fellow panel member Mark Applin, co-founder of Signly, an assistive sign language app for mobile devices, who stressed that, during this time,  it's been crucial to chase down what's valuable for the people his business serves.
"For us, being lean isn't a choice, it's a necessity. But the good thing about a lean structure is that it means you can stay connected to your customers, making you better able to react to their needs quickly as everybody in the business knows what's going on within the organisation."
Final panel member Steven Hughes, owner of marketing and strategy consultancy Wondermap, agreed that knowing your customers' needs is key when putting together a strategy for recovery. In fact, customers is the first of what he refers to as the 'three Cs', with the second 'C' being the capabilities that will enable you to deliver on those needs and the last 'C' being how can you beat your competition.
"If you haven't done so already, now is the time to build out your recovery plan or strategy," he advised. "It doesn't need to be perfect. Even if half of it's guesswork, it will still help focus your efforts and force a clarity on what it is you're trying to achieve."
Hughes also stressed that any good strategy needs to be easily adapted if the environment changes, which is exactly what Books That Matter discovered during its recent period of threefold growth. As well as a growth plan that could be moulded to meet that increase in demand for its subscription boxes, the business also invested in team management software to help it do this and learnt new digital skills to engage with its online community, like Instagram's IGTV.
Of course, this online interaction has helped the company keep in touch with its customers, coming back to the importance of knowing and responding to their needs. As Nam explained, Astrid-Miyu regularly carries out customer surveys and it was during one of these at the start of the pandemic that she discovered customers didn't want to hear from a jewellery brand about the challenges around COVID-19, they wanted to hear about new products and innovation.
"My top growth tip to small business owners is to not shy away from innovating your products. Although we cut our marketing budgets, we actually increased our R&D budget to keep delivering this constant newness to our customers. When we had innovative products coming on, we could see a massive spike in our sales, so that led to growth without marketing."
The small businesses represented at this virtual event are testimony to the fact that even in very trying times, there can be growth. And as we start to move more solidly into recovery, there is every reason for small business owners to stay as positive and passionate as ever. As Applin pointed out, "A lean structure and robust processes can help ensure you deliver value. But if that's underpinned by a burning passion for what you do then even in the current crisis you're probably set up to succeed."
For further information about how the flagship Microsoft Store in London can help to support you and your business and to learn more about some of the many offers now available - such as the Exclusive Microsoft for Start Ups Qualified Offer, giving you up to $120k Azure credits for free, plus 1 year access to a selection of Microsoft products and more - please contact Thanos by email on athanasios.dimopoulos@microsoft.com
Thanos is the Business Sales Specialist of the flagship Microsoft Store on Oxford Circus in London. He is a highly engaging and effective commercial & project management professional with many years' experience having gain strong B2B, B2C & C2C business development, account management, marketing and digital transformation skillset. Consistent, collaborative and proactively acting professional in MNEs matrix environments. Passionate about creating value and running projects via partnerships, digital marketing & go to market strategies to improve customer experience and generate scalability in every action.