BLOG
How to do a retail pop-up (as we open our own on Oxford Street)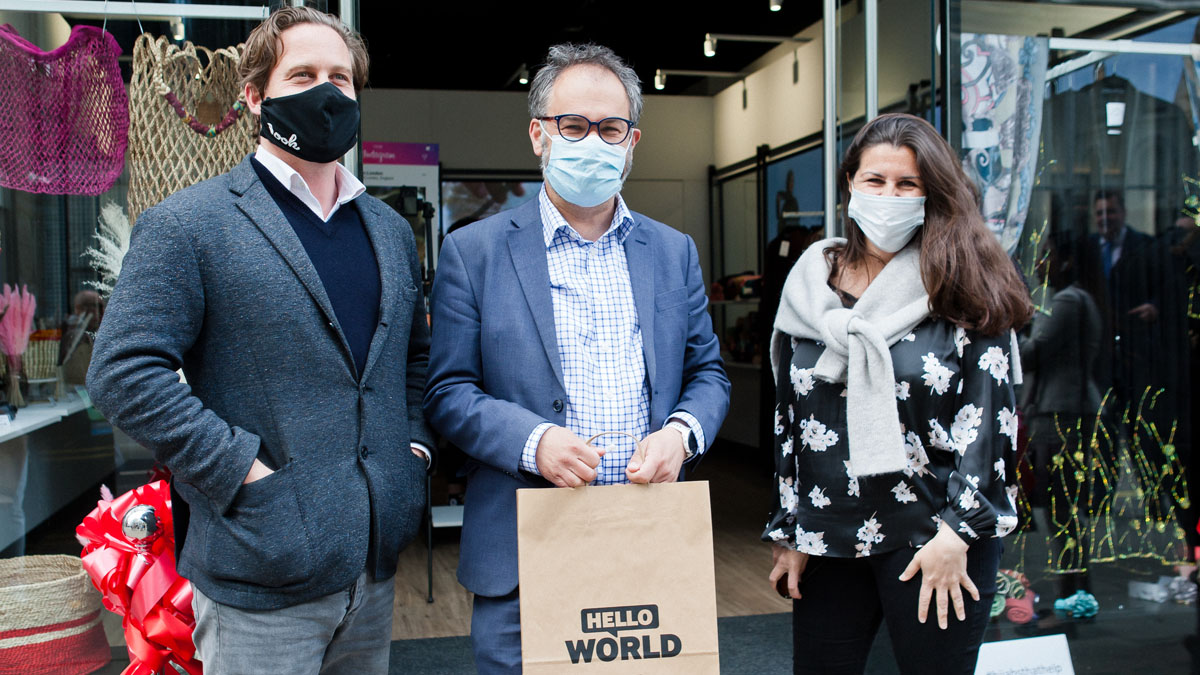 ---
Posted: Wed 5th May 2021
As the small business minister has officially opened our month-long pop-up at 58 Oxford Street with Sook and SumUp, this is a note to brands appearing in the store - and to other businesses testing physical retail.
Tell your network
Possibly the most important element. Pop-ups, by nature, are temporary. At 58 Oxford Street brands are popping up for one day or four days per week. You want to make the most of time in-store by telling your network where you will be, and when.
Think of your days in the shop as an ideal way to meet customers who have purchased from you online (this will build customer loyalty), but also as an opportunity to invite buyers who can see your products in a retail setting, and journalists who are looking for stories of small businesses like yours who are playing a role on the high street.
Less is more
When it comes to stock, you don't need to take it all! Display a small sample of your products and focus on securing new customers through telling the story of your business; why you started out and the values on which your business is based. The digital screens in Sook offer an ideal opportunity to bring that story to life.
Spend time outside
You have invited your existing network who are creating a steady stream of traffic. To attract in new contacts, don't be afraid to adopt guerrilla tactics - you are not on Oxford Street for long - to make the most of your time. This could be through flyering outside the shop or jaw-dropping displays in the window. The most impactful I've ever seen is when one of our sellers 'was' the window display - he sold watches and modelled them in the window. It attracted the crowds.
Buddy up
Three brands are co-located in the store every day. This is the model we follow when opening shops, to enable small businesses to share the cost of occupancy. We have heard many stories of brands meeting in-store and then forming partnerships and running joint promotions. Chat with your fellow brands as there could be opportunity beyond the pop-up.
Gather data
With small amounts of stock in the shop, use the opportunity to gather a prospect list through either asking people to leave their details in exchange for an offer on the day or hand out materials directing new contacts to your website. Again, this is where the Sook partnership helps as they gather data on footfall, customer sentiment, and gender.
 
According to that Sook data, an average of 19,000 people pass by the store each day. That's a lot of potential prospects. Follow the above to attract these feet to your brand.
Visit 58 Oxford Street in May to meet with new and emerging brands.
Following a degree in Law and Japanese, Emma joined international accounting firm Arthur Andersen, where she worked in London, Leeds and Manchester offices and set up the firm's Inward Investment practice that attracted overseas companies to locate in the UK. In 2000, bitten by the dot.com bug, Emma left the firm to start her first business, Techlocate. After 15 months, the company was successfully sold to Tenon plc. The experience of starting, growing and selling a business from a home base gave Emma the idea for Enterprise Nation which was launched in 2006 as the home business website. The company has since expanded to become a small business membership community of over 75,000 people who benefit from events and support: online and in person. Enterprise Nation also presents a campaigning voice to government and the media on behalf of its members. In 2021, Emma was awarded a CBE for services to small businesses and entrepreneurs.