BLOG
How to apply for the Bounce Back Loan Scheme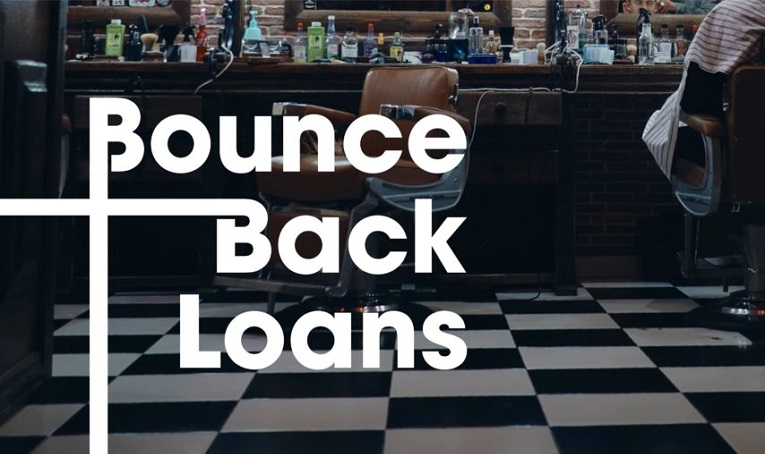 ---
Posted: Tue 10th Nov 2020
_*** The Bounce Back Loans Scheme is now closed to new applications. It has been replaced by the Recovery Loan Scheme which launches on 6 April 2021 ***
The government's scheme for quick loans to help small and micro businesses deal with coronavirus launched in May._ Here's everything you need to know about the Bounce Back Loan Scheme and how to apply for funding.
The Bounce Back Loan Scheme (BBLS) was announced in April in response to criticism that small businesses were struggling to get funding through the main Coronavirus Business Interruption Loan Scheme (CBILS).
The scheme is open to businesses, including sole traders and partnerships, that were trading on 1 March 2020
To speed up the process and get money to businesses quickly, borrowers fill in a two-page application form and self-certify their details which means lenders don't have to verify the information.
Loans are interest free for 12 months with no repayments due. After that, interest is capped at 2.5%.
On 24 September, chancellor Rishi Sunak announced that a new 'Pay as You Grow' system will be introduced for BBLS with the length of loans extended from six to 10 years. Businesses will also be able to to move temporarily to interest-only payments for periods of up to six months (an option they can use up to three times), or to pause repayments entirely for up to six months (an option they can use once and only after having made six payments).
The Bounce Back Loan Scheme is open until 31 March 2021. Full government guidance is here.
*** The Bounce Back Loans Scheme is now closed to new applications. It has been replaced by the Recovery Loan Scheme which launches on 6 April 2021 ***
UPDATE 10/11/20: Top-up an existing Bounce Back Loan
Businesses are now able to top-up a Bounce Back Loan they have already secured if they originally borrowed less than the maximum amount available to them.
The top-ups are only available from a borrower's existing BBLS lender. A borrower can apply for a top-up that is for the lesser of £50,000 or 25% of the annual turnover the borrower certified in their original successful BBLS application form, minus the value of their original loan.
As an example, if a borrower had certified an annual turnover of £100,000 in their original application and took a Bounce Back Loan of £20,000 (20% of that certified annual turnover), they can ask to borrow an additional £5,000 (5% of that certified annual turnover), taking their Bounce Back Loan to the maximum 25% of their originally certified annual turnover.
Borrowers must complete a short form template application form to be eligible for a top-up. Borrowers need to re-provide certain declarations set out in the original Bounce Back Loan application form.
You can see which Bounce Bounce Loan lenders are offering the top-ups by clicking on the 'participating lenders' button on this page.
Bounce Back Loan Scheme features
Up to £50,000 loan: Available loans are from £2,000 up to 25% of a business' annual turnover or £50,000, whichever is lower. Turnover is based on a full calendar year so if your business was established after 1 January 2019, you should apply the 25% limit to your estimated annual turnover from the date you started.
100% guarantee: Lenders have a 100% government guarantee. The borrower always remains 100% liable for the debt.
Interest free for 12 months: The government will cover the first 12 months of interest.
Interest rate: The interest rate after the 12 months interest free period is set at 2.5% per year.
No repayments for 12 months: Borrowers will not have to begin principal repayments for the first 12 months.
No guarantee fee: Businesses and lenders do not have to pay a fee to access the scheme.
Finance terms: The length of the loan is for six years but early repayment is permitted without early repayment fees.
No personal guarantees: No personal guarantees are allowed and no recovery action can be taken over a principal private residence or principal private vehicle.
Bounce Back Loan Scheme eligibility criteria
Businesses from all sectors* can apply. The business must self-certify the following:
Confirm it is UK-based in its business activity and established by 1 March 2020

Confirm it has been adversely impacted by coronavirus

Confirm it is not currently using a government-backed coronavirus loan scheme (unless using BBLS to refinance a whole facility)

Confirm it was not a 'business in difficulty' at 31 December 2019 (if it was, then the borrower must confirm it complies with additional state aid restrictions under de minimis state aid rules)

Confirm it is not in bankruptcy, liquidation or undergoing debt restructuring

Confirm that 50% of the income of the business is derived from its trading activity (this confirmation is not required if the borrower is a charity or a further education college)
*Credit institutions (falling within the remit of the Bank Recovery and Resolution Directive), public sector bodies, insurance companies and state-funded primary or secondary schools are not eligible to apply.
How to apply for a Bounce Back Loan
Accredited lenders are listed on the British Business Bank website.
Most lenders are currently only accepting applications from existing customers although HSBC is taking applications from non-customers if you set up a 'feeder account' and Starling Bank is allowing new customers to set up a business account to get the loan.
The current list of accredited lenders is here.
To speed up the process and get money to companies quickly, businesses self-certify through a short online form that is standard for all lenders.
Lenders do not need to carry out any credit checks or verify the long term viability of firms.
The government has previously said most businesses will get the finance within 24 hours although a press notice from the British Business Bank said money will be received "within days".
You can't apply if you've already got a CBILS loan but you can transfer a CBILS loan of up to £50,000 to BBLS before 4 November 2020. Following the launch of BBLS, the minimum loan for CBILS has been increased to £50,001.
Repaying a Bounce Bank Loan
On 5 February 2021, the government confirmed details of the repayment arrangements for Bounce Back Loans. Interest is fixed at 2.5%.
Borrowers can pause repayments entirely for six months, extend the loan term from six years to 10 years and cut monthly repayments for six months by paying interest only. More details here.
The latest coronavirus support information
We are keeping you updated on the latest information on how to access the government's coronavirus business support here. You can also find advice and ask a question on Enterprise Nation's coronavirus business advice hub. Follow Enterprise Nation on Twitter too for updates.
I'm a freelance content creator and event host who helps small businesses and the organisations that support them. I have 18 years of experience as a small business journalist having interviewed hundreds of entrepreneurs from billionaires like Sir Richard Branson to the founders behind brand new start-ups. I've worked for a range of leading small business publications and support groups, most recently as head of content at Enterprise Nation where I was responsible for the prolific output of content on the company's blog and social media. I'm based in Bristol where I run and host regular events with the local small business community and have strong connections to major business organisations in the south west region. In total, I've hosted over 50 events; from intimate meet-ups to conferences with an audience of hundreds including events for international brands like Facebook and Xero. I'm also a big fan of podcasts having hosted Enterprise Nation's Small Business Sessions as well as lots of online events including Facebook Live interviews, webinars and three live web chats from inside 10 Downing Street. With my partner, I co-run Lifestyle District, a lifestyle blog focused on culture, art, theatre and photography. I'm here to help. I'm volunteering free advice calls of up to an hour as part of the Recovery Advice for Business scheme, over the next 6 months. Please get in touch to see how I can help your business.