BUSINESS NEWS
Businesses can delay Bounce Back Loan repayments for another six months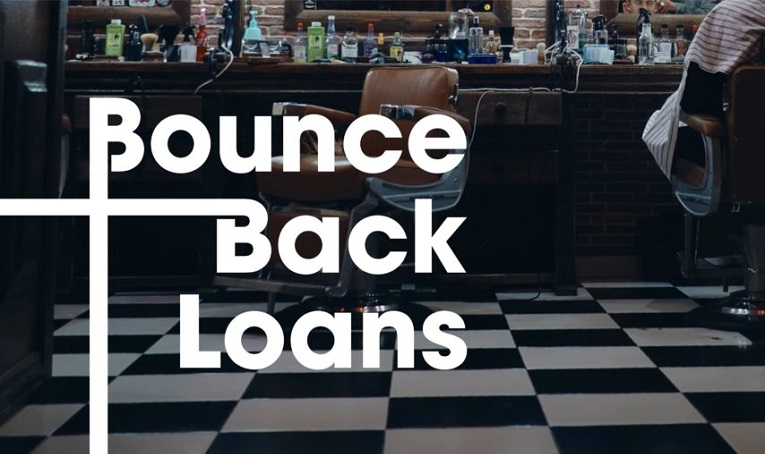 ---
Posted: Fri 5th Feb 2021
Small business owners with a Bounce Back Loan can take a six month repayment holiday as soon as payments are due rather than having to first make six payments as previously announced by the chancellor.
The Bounce Bank Loan Scheme, which provides up to £50,000 in funding that's interest free and with no repayments for 12 months, launched in May 2020 to help small firms deal with the huge impact of the coronavirus pandemic.
Chancellor Rishi Sunak originally revealed the 'Pay As You Grow' arrangement last September. To help companies still facing financial challenges, he said they could pause payments for six months once six contributions had been made.
But the Treasury has today said that the repayment holiday can now be taken without making any payments meaning businesses have a total of 18 months before they have start to paying the money back. The option is available once during the term of the loan.
Companies can also extend the loan term from six to 10 years and cut monthly repayments for six months by paying interest only. The latter option is available up to three times.
Interest is fixed at 2.5% and borrowers can use one or more of the options. Businesses will pay more interest overall and the length of the loan will increase if repayment holidays are taken.
From this month, lenders will begin to contact companies to inform them of their options. Businesses are advised to wait to hear from their bank as high call volumes could cause problems.
"Businesses are continuing to feel the impact of extended disruption from COVID-19, and we're determined to give them the backing and confidence they need to get through the pandemic", Sunak said.
"That's why we're giving Bounce Back Loan borrowers breathing space to get back on their feet, through greater flexibility and time to repay their loans on their terms."
Richard Bearman, managing director for small business lending at the British Business Bank, added: "Pay As You Grow will provide tangible benefits to Bounce Back Loan recipients, many of whom may have accessed the scheme to borrow money for their business for the first time.
"The scheme offers greater flexibility to businesses who may need flexibility in paying off their Bounce Back Loan and enables them to manage their repayments more effectively."
As of 24 January, 1,471,001 Bounce Back Loans worth £44.74bn had been provided.
Since November 2020, businesses have been able to top-up a loan they have already secured if they originally borrowed less than the maximum amount available to them.
The Bounce Back Loan Scheme is due to close to new applications in April but Rishi Sunak will announce an update on business support in his Budget speech on 3 March.
For the Coronavirus Business Interruption Loan Scheme (CBILS), which provides loans over £50,000, the government has amended the rules to allow lenders to extend loan terms from six to a maximum of 10 years. Extensions will be offered at the discretion of each lender and only where they judge that this will help borrowers repay their loan.
The latest coronavirus support information
We are keeping you updated on the latest information on how to access the government's coronavirus business support here. You can also find advice and ask a question on Enterprise Nation's coronavirus business advice hub. Follow Enterprise Nation on Twitter too for updates.
I'm a freelance content creator and event host who helps small businesses and the organisations that support them. I have 18 years of experience as a small business journalist having interviewed hundreds of entrepreneurs from billionaires like Sir Richard Branson to the founders behind brand new start-ups. I've worked for a range of leading small business publications and support groups, most recently as head of content at Enterprise Nation where I was responsible for the prolific output of content on the company's blog and social media. I'm based in Bristol where I run and host regular events with the local small business community and have strong connections to major business organisations in the south west region. In total, I've hosted over 50 events; from intimate meet-ups to conferences with an audience of hundreds including events for international brands like Facebook and Xero. I'm also a big fan of podcasts having hosted Enterprise Nation's Small Business Sessions as well as lots of online events including Facebook Live interviews, webinars and three live web chats from inside 10 Downing Street. With my partner, I co-run Lifestyle District, a lifestyle blog focused on culture, art, theatre and photography. I'm here to help. I'm volunteering free advice calls of up to an hour as part of the Recovery Advice for Business scheme, over the next 6 months. Please get in touch to see how I can help your business.