BUSINESS NEWS
Chancellor announces Bounce Back Loans scheme to provide rapid funding to small businesses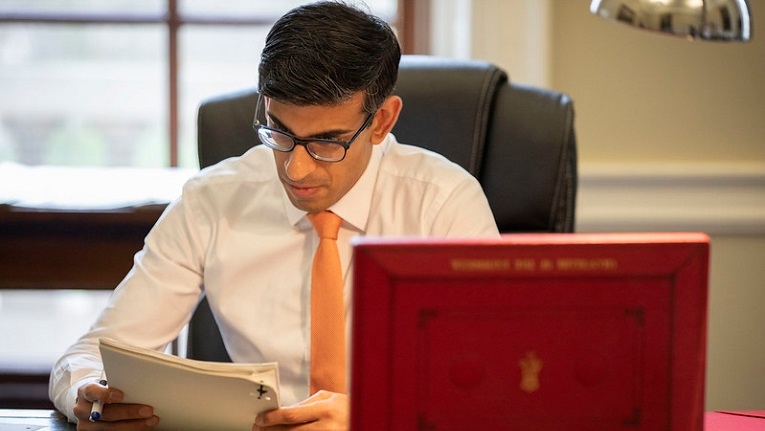 ---
Posted: Mon 27th Apr 2020
A new scheme for micro-businesses to access loans of up to £50,000 within 24 hours of being approved is to launch.
Speaking in the House of Commons, chancellor Rishi Sunak said the new micro-loans will have a 100% government guarantee for the lender, an increase from the 80% for loans through the main Coronavirus Business Interruption Loan Scheme (CBILS).
The Bounce Bank Loans scheme will launch at 9am on 4 May with businesses able to apply for loans worth 25% of turnover up to £50,000. The minimum loan is £2,000 and they are interest free for 12 months. No repayments are due in the first year.
Sunak said: "There will be no forward-looking tests of business viability; no complex eligibility criteria; just a simple, quick, standard form for businesses to fill in."
Most businesses will receive funding within 24 hours, he promised.
The move is in response to criticism that small businesses are struggling to access funding through CBILS.
The government has yet to confirm if the lenders for Bounce Bank Loans will be the same as those accredited for CBILS.
Enterprise Nation's reaction to Bounce Back Loans
Emma Jones, founder of Enterprise Nation, said: "These new Bounce Back Loans will close one of the gaps facing micro firms. The chancellor is correct that this group are less keen and less able to take on debt under normal circumstances - but may now feel slightly more confident that this bridging finance now exists.
"The big question now is whether the banks can actually make this work and get those loans out of the door in 24 hours. The other question is over whether they will be affordable in the long run."
The latest coronavirus support information
We are keeping you updated on the latest information on how to access the government's coronavirus business support here. You can also find advice and ask a question on Enterprise Nation's coronavirus business advice hub. Follow Enterprise Nation on Twitter too for updates.
I'm a freelance content creator and event host who helps small businesses and the organisations that support them. I have 18 years of experience as a small business journalist having interviewed hundreds of entrepreneurs from billionaires like Sir Richard Branson to the founders behind brand new start-ups. I've worked for a range of leading small business publications and support groups, most recently as head of content at Enterprise Nation where I was responsible for the prolific output of content on the company's blog and social media. I'm based in Bristol where I run and host regular events with the local small business community and have strong connections to major business organisations in the south west region. In total, I've hosted over 50 events; from intimate meet-ups to conferences with an audience of hundreds including events for international brands like Facebook and Xero. I'm also a big fan of podcasts having hosted Enterprise Nation's Small Business Sessions as well as lots of online events including Facebook Live interviews, webinars and three live web chats from inside 10 Downing Street. With my partner, I co-run Lifestyle District, a lifestyle blog focused on culture, art, theatre and photography. I'm here to help. I'm volunteering free advice calls of up to an hour as part of the Recovery Advice for Business scheme, over the next 6 months. Please get in touch to see how I can help your business.