BLOG
How six startups successfully pivoted to come out of the crisis stronger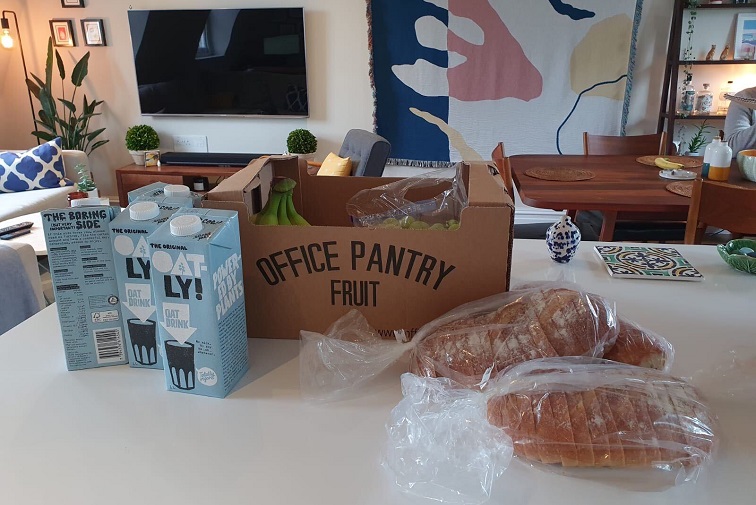 ---
Posted: Wed 20th May 2020
Looking for inspiration? We spoke to founders who adapted their businesses to cope with the crisis and come out stronger.
1. From a booming gin business to making hand sanitiser for the NHS
Didsbury Gin has grown rapidly since launching in 2017, with turnover increasing from £40,000 to £1.5m in the last 12 months.
When the lockdown started, the closure of bars and restaurants meant a large share of their sales dried up overnight. The business planned to weather the storm through supermarket sales, but Greater Manchester Police got in touch with a request for them to create hand sanitiser.
"Within a week of lockdown, we'd diversified our production capacity and produced the equivalent of one million units of hand sanitiser for the NHS, police and fire services. We were producing something we'd never done before at a staggering volume," co-founder Liam Manton said.
Liam recommends reaching out to people in your network when trying to deal with the uncertainty that coronavirus has caused. Everyone's going through a tough time, but talking to advisors and peers will help you feel less alone, he said.
Read the rest of Didsbury Gin's pivot story.
2. How to Bam Bam Boogie online
Twerk-inspired fitness class Bam Bam Boogie went online in 48 hours and it changed the future of the business.
Not only have they kept their existing clients, but the lockdown has given them an opportunity to try out new ways to deliver the service that will shape how the business moves forward.
"I spent the first few hours freaking out," founder Bami Kuteyi said. "After that, I realised I had some suggestions from clients who had to quarantine early. I had to listen to my audience. They wanted live classes because that was what they were used to."
Bami turned her living room into a pop-up studio and, with other instructors, held 110 classes with 1,757 bookings in the first four weeks. It helped to limit class numbers to keep a sense of community and they tested advertising to different audiences, such as teachers, freelancers and NHS workers.
Read Bam Bam Boogie's inspiring pivot story.
3. Seekology doubles down on its online offering
Indie beauty brands are responding to the desire for a little pick-me-up and finding ways to adapt their existing resources to the new retail environment.
Rebecca Saunders opened Seekology's first retail location four months ago. The lockdown meant shuttering the shop, but her team scrambled to build its online offering.
She recommends business owners have honest conversations with staff about their skill sets and what they've done in the past - you may be able to identify opportunities for them to move into new roles.
She also recommended thinking about your content marketing during the crisis. She's sharing stories about founders through Seekology's Meet The Maker and A Cuppa With profiles.
Read about how beauty and wellness brands are adapting or find out more about developing a content marketing strategy for the crisis.
4. Office Pantry pivoted to a home delivery service
The lockdown meant Office Pantry lost 90% of its income overnight. Instead of shutting up shop, they pivoted, launching home deliveries in 24 hours.
Office Pantry had a team of about 40 staff helping deliver food to over 1,000 customers, including well-known brands like HSBC and Tiffany & Co, when the crisis hit.
"We were growing 5-10% month on month. Pretty much overnight it went from full growth mode to full reversal and we went down to about 10% of our customer base," co-founder Giles Mitchell said.
They started by adding a menu to their existing website. HomePantry.co.uk was working four to five days later and plugged into their back office system. They hope that when offices reopen, they'll be able to keep the home delivery service going.
5. Healthy Nibbles pivoted after part of the business stopped overnight
Healthy Nibbles provided offices with healthy vending machines to cut down on poor snacking habits at work. But when coronavirus hit and offices closed, founder Sara Roberts knew they had to pivot - they went from making thousands of pounds to £3.50 in the first week.
"We had to think really, really fast. Our business is split into three areas, two of which dried up overnight. It was about adjusting to new circumstances in a short space of time," Sara remembers.
The company started delivering snacks to remote workers across the country and plans to enhance their B2C focus with a snack box delivery service.
Sara recommends working closely with clients to figure out what they need. If other businesses are thinking about pivoting, she believes it's important to stay true to your values.
Ultimately, she said, this will pass. You don't want to end up with something you're not passionate about.
6. From baby clothes brand to NHS fundraiser
Emily Orlik and her partner Oliver were in the process of launching baby clothes company NINA and were due to be in Peru talking to suppliers for most of March.
"That trip was all about pressing go. We had a photographer lined up and we were due to see our cotton farmers and start the production of the baby clothes. Then the coronavirus outbreak happened," she said.
Emily said they floundered for a few weeks and motivation was a real issue. Becoming an auntie for the first time brought them out of their funk. Seeing the lack of postnatal services and the difficulty of meeting family, they decided to launch The Motherhood Prints, with a goal of raising £10,000 for the NHS.
The initiative got nearly £1,000 of sales in the first 72 hours and Emily said she's been overwhelmed with the positive feedback.
Want to know more about how to keep developing your business through the crisis?
In this 30-minute webinar, retail expert Catherine Erdly discusses how you can diversify your product-based business and use this time to come back stronger.
Chris has over a decade of experience writing about small businesses and startups. He runs Inkwell, a content agency that helps companies that sell to small business owners grow their audiences through content marketing. You can find him on Twitter at @CPGoodfellow.