POLITICS
How many small businesses are there?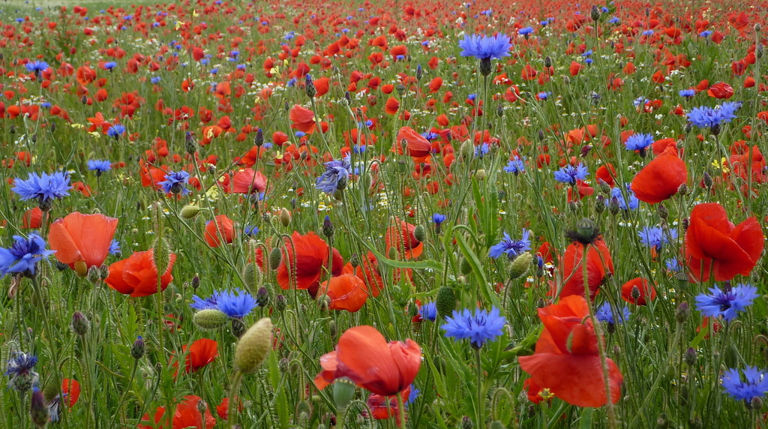 ---
Posted: Thu 18th Oct 2012
What an intriguing coincidence (or is it a coincidence at all?), writes Enterprise Nation editor Simon Wicks - just a day after a meeting at Number 10 to determine how to 'count' the number of small businesses in the UK, the Department for Business, Innovation and Skills publishes its annual Business Population Estimates (PDF).
Though an estimate, rather than something based on exact figures, this is as authoritative as it gets and it makes for interesting reading. Here's a snapshot and some of my thoughts"¦
There are more small businesses than ever before
The estimated number of private businesses in the UK increased for the 12th year in a row to reach 4.8 million by the start of 2012. That's 253,000 more than a year previously and 1.3 million more than at the start of 2000. Almost all are small - more than 99 per cent, in fact, and the small business sector is growing more rapidly than any other. Remember, a 'small' business is classified as one with up to 49 employees - so 'small' can actually be quite a decent-sized concern. The vast majority of 'small' businesses are actually 'micro' businesses (fewer than 10 employees); and most of these are businesses with no employees at all. In fact, 3.5 million (74%) of UK businesses have no employees at all. A further million or so (21%) have 1-9 employees. In total, 62 per cent of all UK businesses are sole traders. So, almost all UK businesses are 'micro' and the majority are sole traders. Interestingly, the number of businesses without employees is rising rapidly and is driving the increase in the number of businesses in the UK. They've gone up by a massive 534,000 to 3.56 million since the start of 2008. You could say that's down to the recession, but the trend started when the internet became widely available - it's just accelerated a bit during our current woes. By comparison, the number of large businesses (more than 250 employees) is on a downward trend, having fallen from 7,200 at the start of 2000 to 6,000 at the start of 2012.
But what about the things that matter, like earnings and employment?
Employment and turnover are traditionally viewed as the measure of the value of a business to an economy. Micro-businesses just about hold their own. In total, the UK's private businesses employ 23.9 million people and have a collective turnover of £3.1 trillion. The small business sector as a whole accounts for 47 per cent of private sector employment and 34 per cent or turnover. To break that down a little more:
Businesses with no employees accounted for 16.3 per cent of private sector employment and 6.6 per cent of private sector turnover at the start of 2012.

Micro-enterprises overall (0-9 employees, so including sole traders) accounted for 32.5 per cent of employment and 20 per cent of total business turnover.
Though tiny in number, big businesses perform best in terms of the amount of income they generate per employee: they employ 41 per cent of people working in the private sector and generate 51 per cent of turnover. Medium-sized businesses (50-249 employees) perform almost as well.
What kind of businesses are we talking about - and where?
Construction firms are still the most numerous kind of business in the UK, accounting for 907,000 firms at the start of 2012 - that's almost one in five and means 'white van man' is alive and well. But he's being rapidly pursued by the 666,000 businesses in the 'professional, scientific and technical' sectors. Then we've got half a million retailers and close to 400,000 'admin and support service' firms. Southern England remains the UK's business hotspot, with London having the highest number of businesses per head of population (1,281 for every 10,000 people), followed by the South East (1,098), the South West (1,096) and the East of England (1,080). The North East has the lowest business density (625 businesses per 10,000 people).
Are these the best measures?
The Business Population Estimates does what it says on the tin - it provides a raw estimate of the number of businesses in the UK, broken down by size, location and sector. It's an influential document, because it's used by policymakers to inform their decisions about business policy. It's probably an accurate assessment. But it's not exact - and that could be a problem. The estimates for the number of 'unregistered' businesses (ie, self-employed sole traders and businesses operating in the 'informal' economy) could be way out. There's another issue that remains a big bugbear of mine: the document reinforces the idea that employment and turnover are the most worthwhile measures of the 'value' of a business to the UK economy. I guess it's not within the remit of this particular report, but surely there are other ways of thinking about the significance of businesses, too?
How do you quantify the cultural importance or social contribution of a business, for example?

How do you truly assess the value of self-employment? The self-employed may generate less turnover per head than other types of business, but they are also happier than employees. Does this matter?

Thinking about it, how do you release the latent potential of our micro-businesses so that they can generate the kind of revenue per employee we see in medium-sized and large businesses? This would create huge increases in GDP and make us much less reliant on the corporate sector for national income.

Is anyone measuring the flow of goods and services between businesses, particularly small ones?

Is there another way of measuring employment (ie, thinking of it in terms of ad-hoc employment or virtual employment)?

Since we currently have growing employment in what we're told is a recession, one has to ask: are we measuring completely the wrong things and presenting a rather bleaker picture of our economy than is actually the case?
Let's back tiny businesses
I could pose many, many more questions. The most important thing for me, though, is that the tiniest businesses are treated with the same respect as the largest corporations when it comes to creating policies that support UK businesses. My feeling is that this generally doesn't happen; corporations clearly have a far greater influence over business policy and government expenditure than they truly merit. At the other end of the scale, the self-employed - the majority - are left pretty much to fend for themselves and the micro-business sector generally isn't getting the really useful breaks it needs to capitalise on its dynamism. You get the feeling the government is still rather too impressed by the traditional measures of employment and turnover and by the lobbying power of a corporate sector that actually appears to be in decline. Our masters are a step behind, as ever. As I've mentioned before on Enterprise Nation, the major business trend of the last few years is the regeneration of the cottage industry economic model. As the latest figures illustrate, that particular trend is showing no sign of letting up. How about we actually get behind it, rather than viewing it as an anomaly that will go away once the 'recession' ends and business returns to normal (it's not going to)?
What do you think?
What do you think of the figures?

How can we measure the impact of micro-businesses?

What should we be doing to support our micro-businesses?
Please add your comments below. Photo credit: Andrew Hill
Enterprise Nation has helped thousands of people start and grow their businesses. Led by founder, Emma Jones CBE, Enterprise Nation connects you to the resources and expertise to help you succeed.