POLITICS
How did cycling become such big business?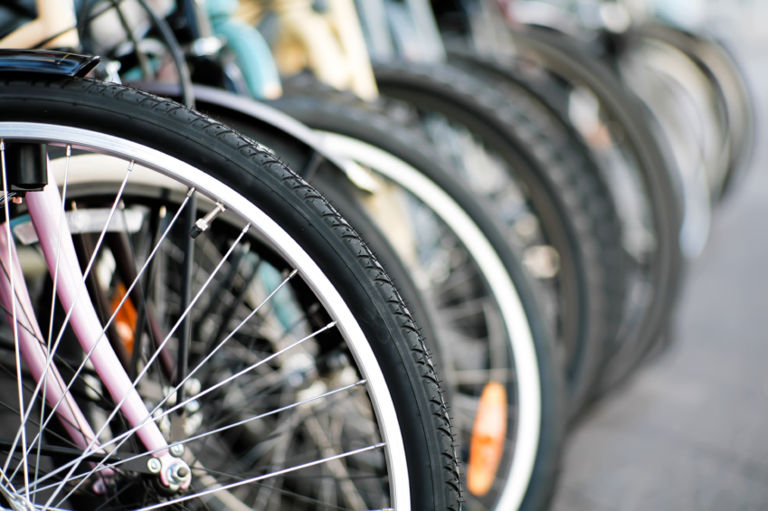 ---
Posted: Thu 17th Jul 2014
Longstanding members of Enterprise Nation will know (from my days as blog editor) that I'm rather attached to cycling. So I was very happy to see that Emma and her team are getting involved with a bid to promote small businesses through sponsorship of Boris bikes.
An idea like this would have been incomprehensible when I took up cycling ten years ago - "Using hire bikes to promote small enterprises? Are you insane?" The rise of cycling from the margins to the mainstream over the last decade has been phenomenal. But how did the love of two wheels spread from a handful of diehards in lycra to the millions who lined the streets of Yorkshire for the Grand Depart of the Tour de France?
I reckon we've seen a very rare thing - a perfect storm of social, political and economic forces coming together to create an unstoppable trend. There's something very right and very now about the prominence of cycling. But it's not happened by accident.
Here's my (superficial) analysis of the factors involved in the bike boom:
1. Underpinning it all is sporting success (thanks Wiggo et al!).
2. Concern about climate change and the impact of bad lifestyle choices on our overstressed health service. These have created a need to develop policies that reduce emissions and improve health outcomes in our towns and cities. Cycling has been promoted as a solution by two Mayors of London, one Prime Minister and assorted government policy documents.
3. The recession has had two impacts:
cycling is seen as a cheap alternative to commuting by train, bus and car

redundant employees have started their own businesses based on their passion. This has led to a flowering of cycling start-ups.
4. Cycling has become cool. There are four elements to the urban hipster phenomenon: beards, tattoos, artisan coffee and fixed gear bikes. The bike is an essential accessory to low-cost urban living.
5. Cycling has become the new golf among affluent, young City professionals. This is thanks to two brands in particular:
Rapha [www.rapha.cc] was the first to realise there was a market for high-quality, cleverly - branded 'designer' cycling kit. They opened the door.

Sky, under Rupert Murdoch's son James, saw the commercial potential in sponsoring cycling. And they've really delivered: by sponsoring Britain's track stars, funding grassroots cycling programmes (which creates new customers) and then sponsoring a successful racing team (which creates kit to sell and ensures massive media coverage on rival channels).
From its earliest days, cycle racing has been a mobile advertising hoarding for brands. Every cycling team you care to mention is named after a sponsor that ranges from banks to flooring companies. Even the Tour de France itself was founded mainly to sell newspapers.
Cycling is all about commerce - but it's not just big business that can benefit. Rapha and Vulpine [www.vulpine.cc], for instance, are both growing on the back of sponsoring cycling teams. And any business can sponsor its local cycling club for very little outlay.
As they say in cycling: chapeau!
With the right investment in infrastructure (which is starting to happen), the consequence of naked commercialism is a healthy trend that can transform the way we live in towns and cities. In the Netherlands, 26 per cent of all journeys are taken by bike; in the UK it's below 4 per cent. The Netherlands beats the UK on almost every measure relating to health and happiness (not to mention far fewer road deaths). What's more, their town centres are thriving in a way that makes many UK high streets look very sorry indeed.
Town centres designed for cycling and walking, rather than for driving, are pleasant places to be, where people will linger (and spend money). If you've ever been to Amsterdam, Rotterdam, Groningen, Ghent, Brussels or Copenhagen, you'll see what I mean.
Put simply, cycling is good for business. It's good for small businesses, too. I'd get behind it if I were you.
Simon Wicks is a writer, editor, journalist and cycling enthusiast
Enterprise Nation has helped thousands of people start and grow their businesses. Led by founder, Emma Jones CBE, Enterprise Nation connects you to the resources and expertise to help you succeed.