BUSINESS NEWS
Government told to 'immediately' explain how EU small business funding will be replaced post-Brexit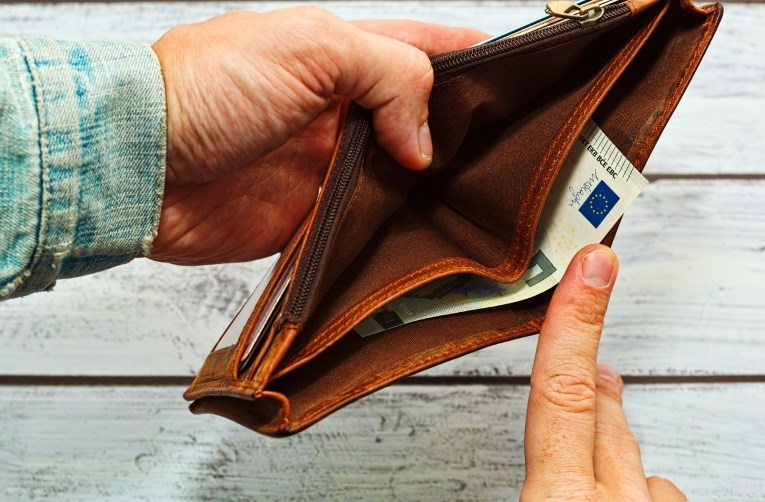 ---
Posted: Wed 5th Dec 2018
Small businesses risk missing out on support financed by the European Union so it is "crucial" that ministers outline now what they will do to make up for the shortfall in funding once Britain leaves the EU, a group of MPs have said.
Releasing the findings of its inquiry into small businesses and productivity, the Business, Energy and Industrial Strategy Committee said there is a myriad of support schemes for SMEs but many business owners find them difficult to navigate.
"We recommend that the government should urgently review its online hosting of support for SMEs and create a more visible and accessible portal for SMEs, LEPs and Growth Hubs to navigate", the Committe said.
"The government should ensure that programmes and support for SMEs have been adequately stress tested before they are introduced so that they are more likely to endure, which will improve SME confidence in them.
"If the government does decide to remove or replace schemes it should move as quickly as possible to effectively communicate this to the small business community and relevant support networks.
"It is crucial that the government immediately explains how it will match any shortfall in EU funding for local business support after Brexit."
The government has said it will introduce a new Shared Prosperity Fund to replace funding but full details have yet to be revealed.
Late payment
The Committee also looked at late payment and said it was "shocked by the extent of late payments and the impact they are having on small businesses".
It criticised as "completely unacceptable" that several big companies including WH Smith, Holland and Barrett and Boots take on average taking over 60 days to pay an invoice, and in some cases deduct discounts for paying on time.
The MPs called on the government to give the Small Business Commissioner powers to fine late paying companies and publish an annual list of those who do.
It should also look at mandatory interest on late payments, the Committee said, and a statutory limit of paying within 30 days should be introduced.
Committee chair Rachel Reeves MP said: "Small and medium-sized businesses are vital to the health of our economy, providing jobs and prosperity to communities up and down the country.
But many SMEs are placed in a stranglehold by larger companies deliberately paying late and ruthlessly taking advantage of their suppliers, causing these firms financial instability.
Unless the government levels the playing field and acts to bring in a tougher regime for poor payment practices then we choke-off the opportunity for SMEs to invest and grow in the future."
Productivity
The UK is behind many other countries on productivity with a 'long tail' of small businesses and micro-businesses the weakest.
But the concept of productivity is "not widely understood by SMEs and most would struggle to measure it or recognise the benefit of taking action to improve it", the Committee said, so the government should engage with businesses and representatives groups to ensure they do understand.
"Small and medium-sized businesses have an important role to play in rebalancing the UK economy and spread prosperity more widely and to all parts of the country," Reeves said.
"The government must play its part and, at the very least, ensure that more SMEs are awarded government contracts, which are paid fairly and on time."
Brexit Advice Service
Access content, events, advice and more to help you plan for the challenges and opportunities of Brexit with Enterprise Nation's Brexit Advice Service.
I'm a freelance content creator and event host who helps small businesses and the organisations that support them. I have 18 years of experience as a small business journalist having interviewed hundreds of entrepreneurs from billionaires like Sir Richard Branson to the founders behind brand new start-ups. I've worked for a range of leading small business publications and support groups, most recently as head of content at Enterprise Nation where I was responsible for the prolific output of content on the company's blog and social media. I'm based in Bristol where I run and host regular events with the local small business community and have strong connections to major business organisations in the south west region. In total, I've hosted over 50 events; from intimate meet-ups to conferences with an audience of hundreds including events for international brands like Facebook and Xero. I'm also a big fan of podcasts having hosted Enterprise Nation's Small Business Sessions as well as lots of online events including Facebook Live interviews, webinars and three live web chats from inside 10 Downing Street. With my partner, I co-run Lifestyle District, a lifestyle blog focused on culture, art, theatre and photography. I'm here to help. I'm volunteering free advice calls of up to an hour as part of the Recovery Advice for Business scheme, over the next 6 months. Please get in touch to see how I can help your business.