BLOG
Government puts fuel in the fire of the Midlands Engine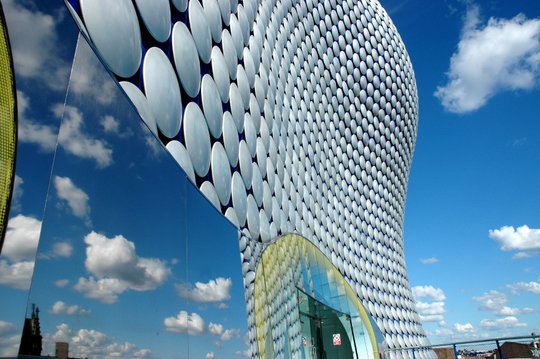 ---
Posted: Fri 4th Dec 2015
The government has announced that 11 Local Enterprise Partnerships (LEPs) are coming together to boost productivity and growth in the Midlands.
Following hot on the heels of the Northern Powerhouse, the 'Midlands Engine' initiative is the latest attempt by Whitehall to boost business in the regions outside London.
At an event in Birmingham on Friday business secretary Sajid Javid launched the partnership between the LEPs, local collaborations of public and private sector organisations, supported by a £5m trade and investment package to help promote Midlands businesses overseas and boost exports.
According to the government, if the Midlands region matches the predicted growth rate for the UK over the next 15 years, it could create 300,000 jobs and boost the UK economy by £34bn.
The Midlands Engine programme focuses on areas including finance, skills, transport and business support. A Midlands Engine trade mission will also take place as well as the building of new science parks.
Secretary of State @sajidjavid sets out the challenges for the #MidlandsEngine https://t.co/RYSHVLVnrt

"" Cabinet Office (@GCSMidlands) December 4, 2015
Javid said: "The Midlands is the heartland of our thriving manufacturing sector and home to 25 universities, playing a strong role in the recovery of the UK economy. Over the last year, private sector employment in the Midlands grew more than three times faster than London and the South East.
"But there are more opportunities to capitalise on the Midlands' natural strengths and assets and make it an engine for growth. Through this prospectus, which sets out the region's own vision to unlock greater economic growth, it's time to fire up the Midlands Engine."
SoS Sajid Javid MP says Midlands Engine is "not a cheap knock-off of the Northern Powerhouse". #MidlandsEngine pic.twitter.com/XKbnPXe6ih

"" Greg Hartshorn (@GregGDHartshorn) December 4, 2015
Enterprise Nation has helped thousands of people start and grow their businesses. Led by founder, Emma Jones CBE, Enterprise Nation connects you to the resources and expertise to help you succeed.