BUSINESS NEWS
Government cuts trade tariffs for imports to the UK from developing countries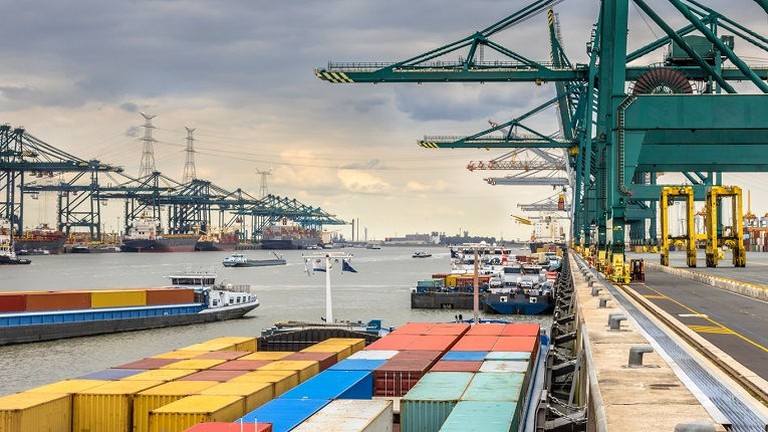 ---
Posted: Wed 17th Aug 2022
Import tariffs on hundreds of items such as cucumbers, clothing and shoes are to be cut as part of a new UK government scheme.
The Developing Countries Trading Scheme (DCTS) was announced by international trade secretary Anne-Marie Trevelyan to replace the EU's Generalised Scheme of Preferences which applied in the UK before Brexit.
Tariffs will be reduced or removed on imports from 65 countries in Africa, Asia, Oceania and the Americas, including some of the poorest countries in the world.
The government says it will mean more options for British supermarkets and shops all year round. For example, cucumbers, which can't be grown in the UK in the winter, will be tariff-free during that season for the majority of countries covered by DCTS.
Other items that aren't widely produced in the UK, including olive oil and tomatoes, will also benefit from lower or zero tariffs.
The scheme, which launches in 2023, also simplifies complex trade rules such as rules of origin, which dictate what proportion of a product must be made in its country of origin. Ministers say this will make it easier for businesses in developing countries to export and play a larger role in global trade.
Although a similar scheme exists in the EU, the government says DCTS goes further with businesses benefitting from more than £750m per year of reduced import costs, leading to more choice and lower costs for UK consumers to help with the cost of living.
Anne-Marie Trevelyan said:
"As an independent trading nation, we are taking back control of our trade policy and making decisions that back UK businesses, help with the cost of living, and support the economies of developing countries around the world.

"UK businesses can look forward to less red tape and lower costs, incentivising firms to import goods from developing countries."

The move is part of the government's drive to grow trade between the UK and developing countries with the aim of reducing dependency on aid.
Enterprise Nation's International Trade Hub
Advice and information on how small businesses can successfully import, export and expand overseas, provided by Enterprise Nation in collaboration with Deloitte. Take me to the hub
I'm a freelance content creator and event host who helps small businesses and the organisations that support them. I'm also Enterprise Nation's Local Leader for Bristol. I have 20 years of experience as a small business journalist having interviewed hundreds of entrepreneurs from famous names like Sir Richard Branson and Deborah Meaden to the founders behind brand new start-ups. I've worked for a range of leading small business publications and support groups, most recently as head of content at Enterprise Nation where I was responsible for the prolific output of content on the company's blog and social media. I now freelance for Enterprise Nation as the website's news reporter and as the host of the Small Business sessions podcast. I'm based in Bristol where I run and host regular events with the local small business community in my role as Enterprise Nation's Local Leader for Bristol. I also have strong connections with other major business organisations in the south west region. In total, I've hosted over 100 events including conferences with an audience of hundreds for international brands like Xero and Facebook and live web chats from inside 10 Downing Street. With my partner, I co-run Lifestyle District, a lifestyle blog focused on culture, art, theatre and photography.