BLOG
Google Mobilegeddon two months on: How to minimise the impact on your business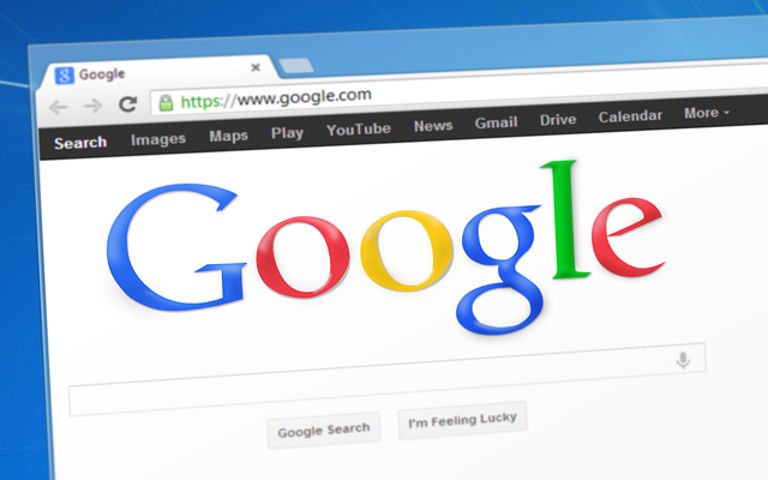 ---
Posted: Wed 24th Jun 2015
Early signals revealed that following Google's mobile-friendly algorithm roll-out in April, which ranks mobile friendly websites higher in mobile or tablet searches, websites lost anywhere between 40-60% of their mobile traffic.
Losers included fool.com, census.gov, reddit.com and the winners were hailed as washingtimes.com, asda.com and radio.com.
How do I know if my website is mobile friendly?
Google has created a very simple to understand tool that will check if your website is mobile friendly. The tool can be found here . There are other tools that allow you to also view your website on different devices and at multiple viewpoints e.g. www.responsivetester.net.
What does the update mean for website owners?
Google has mostly always used one set of search results whether you are searching from your desktop computer, tablet or mobile phone. To improve user experience Google now has separate search results depending on whether you are on a desktop machine or on a mobile device.
What this means to website owners is that if your website is not mobile or tablet friendly you are less likely to appear in mobile or tablet searches. Google is looking to promote mobile and tablet friendly websites over non-friendly sites.
Google has created a rather helpful guide on mobile website considerations.
How should non-mobile friendly website owners respond?
In most cases the best long term solution is to make your website either responsive or create a secondary mobile friendly website but this will take the longest route to becoming mobile friendly and also likely to have significant cost implications.
Depending on what content management system your website uses, there may be faster and much cheaper alternatives to making your website responsive or creating a separate mobile version of your website. If you are unsure as to what platform your website is hosted on I recommend checking with your web designer or using a service as www.builtwith.com which will reveal your content management system.
There are advantages and disadvantages to either creating a responsive web design, creating a separate mobile website or dynamic content serving which can go into lots of technical detail however below I have listed the quickest routes to make your website mobile friendly using the most popular content management platforms on the web.
How to make a WordPress website mobile friendly
WordPress is the web's most widely used content management platform with millions of installs worldwide. WordPress is no longer just a "blogging" platform and is now capable of hosting e-commerce stores.
WordPress makes it very easy for websites to change designs to become responsive or mobile friendly. Most WordPress themes that would have recently been built will be responsive ready. If you have a simple WordPress configuration installed it may be as simple as just finding a new WordPress theme that is responsive ready. Responsive themes can also be found if you are using WooCommerce ecommerce plugin for WordPress. There are many sites out there that offer cheap professional looking responsive themes such as www.woothemes.com or www.themeforest.com.
If you are happy with your desktop design for WordPress you may want to consider using a WordPress plugin to create a separate mobile friendly version of your website. Searching the WordPress Plugin Directory will reveal many plugins that within a couple of clicks will create a full mobile version of your website. It is worth reading reviews of the plugins to find out which plugin is most suitable for you. WordPress mobile plugins can be found here.
How to make a Magento website mobile friendly
Like WordPress, Magento is one of the most commonly used content management platforms for ecommerce rather than a pure content CMS. Magento has modules (similar to plugins), which can be installed alongside some minor template tweaks to enable your ecommerce store to become mobile friendly. Below are two Magento modules that will quickly enable a mobile friendly website. It is worth reading reviews of each module and understanding how much work is involved before implementing. There are reviews here and here.
Another Magento option would be to hire a freelancer to customise your template to a responsive template with a cost between £200 and £2,000 depending on the time required. There are many Magento freelancers available through freelancing marketplaces.
Custom built content management systems
For most companies, creating a responsive website is a fairly big job. Some companies might opt to go responsive or adaptive slowly by prioritising which pages to be developed such as homepage, category pages, product pages and checkout pages first before working through the rest of the website.
If resource and time is an issue to convert your non-friendly mobile to a mobile-friendly website, you may to consider using a third party mobile platform. These services will usually cost more over the longer period and you often do not have full control of these platforms making it difficult to customise. The quickest way to go mobile would be to pay for a service (there are many out there) that will redirect users to a mobile friendly version such as www.mobify.com/platform/web and www.dudamobile.co.uk.
Another fast but more resource intensive option would be to take a default bootstrap mobile friendly template and redirect mobile or tablet users to the bootstrap mobile version of the website.
With any service or route you take there requires plenty of testing and user behaviour testing to ensure that even if the design looks good on mobile or tablet it also has a good user experience and there are no hiccups in the user journey which could impact signups or conversions.
My recommendation is that if you can not build an internal mobile or tablet friendly platform in the next 6-12 months take a temporary solution of using a third party service.
Other mobile friendly website considerations
Other factors to consider when choosing a mobile platform would be:
Page speed: Affects conversion and small parts of the Google ranking algorithm

Duplicate content: Google does not want to see duplicate websites, therefore if you were to implement a m.website.com the configuration needs to be correct to ensure Google does not see duplicate content

Look at your existing analytics data as it may help you make decisions

Long term cost vs. short-term implementation

Measurement: How to measure tablet or mobile performance

User experience: Does your current design work with touchscreen devices?

Consider your business objectives and goals

Test, test, test your new mobile friendly designs with multiple audiences and devices
Carl Hendy is a digital consultant and SEO expert. He is founder of Carlhendy.com and former head of global search for Ayima, the UK's largest SEO agency, and VP SEO for Forward3D. Follow Carl on Twitter @carlhendy.
Enterprise Nation has helped thousands of people start and grow their businesses. Led by founder, Emma Jones CBE, Enterprise Nation connects you to the resources and expertise to help you succeed.