BLOG
Goal-setting – our Irish members tell us their targets for 2023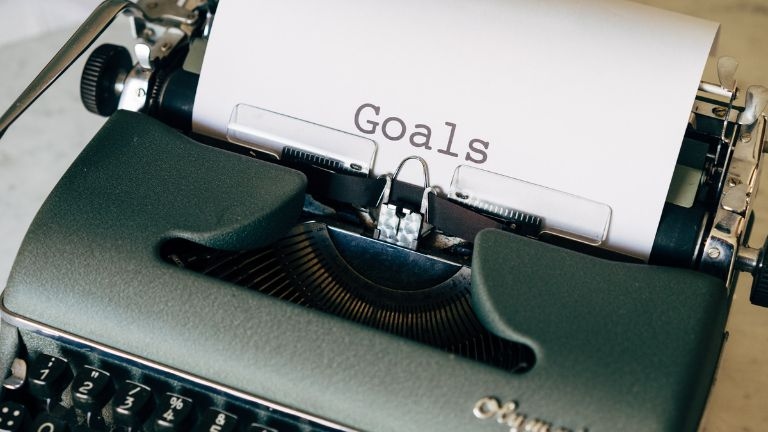 ---
Posted: Wed 4th Jan 2023
And so it begins, a new year and, with it, new challenges and new goals for our small business members.
Some folks will be set on the 'New Year, New Me' opportunity that a new calendar year presents. But in business, it really is an ideal opportunity to set yourself some goals.
We asked some of our small Irish business members to tell us about their objectives and targets for 2023.
If you have some goals of your own, get in touch and we'll add them to this list for some extra accountability.
What are your business and/or personal goals for 2023?
Sarah Naylor, owner of Sarah Naylor Academy and incoming president of Network Ireland Dublin:
My goals are to grow my network and gain new mentors. To build my brand to change the lives of teenagers in the UK and Ireland.

Happiness is my aim for 2023, because when you're truly happy it will transform your life both personally and professionally.
Sine Dunne, owner of Siest Sleep:
To help democratise sleep. Bring sleep knowledge to people, challenge the sleep norms and create a bigger sleep conversation.

I'll do this with my sleep census in May, launching an app, passing my Oxford studies and hitting our download targets for sleep app (when it launches).
Catherine Murnin, owner of The Wellbeing Pathway:
For 2023 I'm taking The Wellbeing Pathway to New York, bringing TEDx to my hometown, recording my first Wisdom of Wellbeing Podcast and setting up a free community mentoring offer for local women.
Paddy McDermott, owner of Bax&Max and Enterprise Nation adviser:
I'm going to do a proper evaluation of the opportunities or otherwise in my bag and prioritise the efforts in getting to the more important ones – and it could be the personal ones that are coming out on top!
Sarah Blake, owner of Earthology:
My goal for 2023 and beyond is to educate one million people to live climate friendly lives. Every job becomes a climate job and every company has a carbon literate workforce. Here's to more sustainable business in 2023!
Samantha Kelly, owner of Tweeting Goddess and Enterprise Nation adviser:
To speak in more countries and focus on what my clients want more. I'm going to focus on LinkedIn as there are some really cool features that most people don't know about that are very powerful, especially LinkedIn Audio. So I'll be doing lots more LinkedIn Audio in 2023.

I noticed that most people are time-poor so they want social media account management more than training.
Yvonne Reddin, owner at Yvonnereddin.com:
I'll be promoting my book and offering self-publishing advice and writing service for anyone who has wanted to write a book. I'll also be promoting a new memoir service, which I'll share in early January 2023. Those two things I'll concentrate on scaling in 2023.
Nadija Bajrami, owner at Nadija Bajrami Hypnotherapy and Mind Coaching:
In December this year, I decided to listen to my inner voice and to go full time in my own business. My goal is to expand and grow my business and refine my target audience.

And the personal goal is to treasure the person I am and become my own best friend to be able to grow personally and professionally.
Tara Elzingre, owner of Parene, Enterprise Nation Cork local leader and adviser:
My own business goals for 2023 will see me moving Parene from a digital platform only and expanding to a co-working hub designed for parents. The first of its kind in Ireland. We're craving community, connection and alignment and that's what I'll bring to 2023.
Orla Kelly, owner of Orla Kelly Publishing:
I want to publish more books, help more authors and grow my business by expanding my services. I also want to get back to writing again!
If you have goals you would like added to our list, get in touch.
Happy New Year! All the best in business for 2023.
Enterprise Nation has helped thousands of people start and grow their businesses. Led by founder, Emma Jones CBE, Enterprise Nation connects you to the resources and expertise to help you succeed.