BLOG
How gift businesses can sell more products on Amazon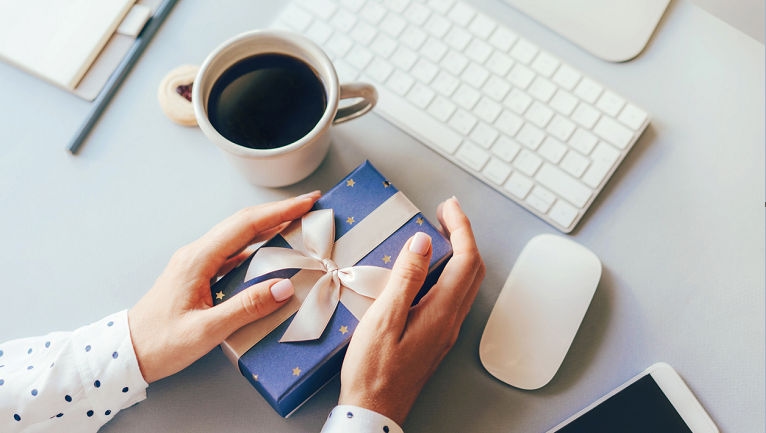 ---
Posted: Fri 28th Aug 2020
This article shares four steps that can help maximise gift sales on Amazon, whether you're a specialist gift business or are taking advantage of seasonal demand.
If you want to learn more, Enterprise Nation is offering a free five-day bootcamp for home, leisure, gadgets and gifts businesses as part of the Amazon Small Business Accelerator. Find out more and apply here.
1. Planning your marketing calendar
Acorn Intelligence co-founder and Enterprise Nation member Claire Leon said gifting causes big spikes in search trends.
"Amazon is big in the gifting space," she said. "Make sure you're there and apply marketing activity at that time to be at the forefront across the gifting calendar."
That means planning in advance. Create a 12-month marketing calendar that highlights the key opportunities for your business.
During each key period, you can change your messaging, advertising and update your Amazon product listings.
Make sure your approach is consistent. Online shoppers research their purchases and will tend to choose the cheapest channel so you don't want to offer a promotion on a free channel that's cheaper than one you're paying for.
2. Creating child variations of your products
Amazon lets you create parent-child relationships between products. The relationship type makes it easier to find variations of a product.
For example, you could sell a T-shirt that says "World's best dad" and have blue, green and red variations.
"Make sure you add product child variations so you can upsell," advised Claire. "You might have a biscuit tin gift with a three-pack or hamper that's geared towards Father's Day or Mother's Day. You would make sure you have them all on your single product detail page."
3. Paid Amazon advertising for gifting products
Claire recommends allocating as high a percentage of your gross merchandising sales to paid search as possible, describing this as "pouring petrol into the Amazon flywheel".
The "flywheel" idea advocates investing earnings, so you can grow faster. It references the mechanical device because it's difficult to get started, but uses energy more and more efficiently.
Review your Amazon advertising activity by checking the cost per acquisition targets.
Target sponsored brands during calendar opportunities
Sponsored brands are ads that appear around the search results. They feature your logo, a custom headline and up to three of your products.
The cost per click is higher for this position than other types of Amazon advertising and search.
Sponsoring a term like "Father's Day gift" will be competitive because people selling lots of different categories of products will be bidding for the term. However, just like with search advertising, you can target more specific terms that relate to your product.
Claire said that shoppers start using the search terms a lot earlier and that they fade off a lot later than people expect, so there's an opportunity to capitalise on these quieter times.
4. Offer customised products
Amazon Custom sits within the Custom Products section of Seller Central and allows shoppers to customise or personalise products. For example, they could add a name to the front of a diary or a picture to a mug.
It's a great opportunity for gifting businesses.
It's worth noting that Fulfilment by Amazon isn't available for customised products because the customisation is carried out by the seller.
Take part in a free bootcamp
During the five-day Amazon Small Business Accelerator bootcamp for home, leisure, gadgets and gifts businesses, 100 businesses will benefit from sessions on pricing, marketing tools, brand building and more.
The deadline for applications is 6 September. Click here to apply for a space.
Chris has over a decade of experience writing about small businesses and startups. He runs Inkwell, a content agency that helps companies that sell to small business owners grow their audiences through content marketing. You can find him on Twitter at @CPGoodfellow.