BLOG
From a kid out of uni with a dream to Britain's salad king: The story of Tossed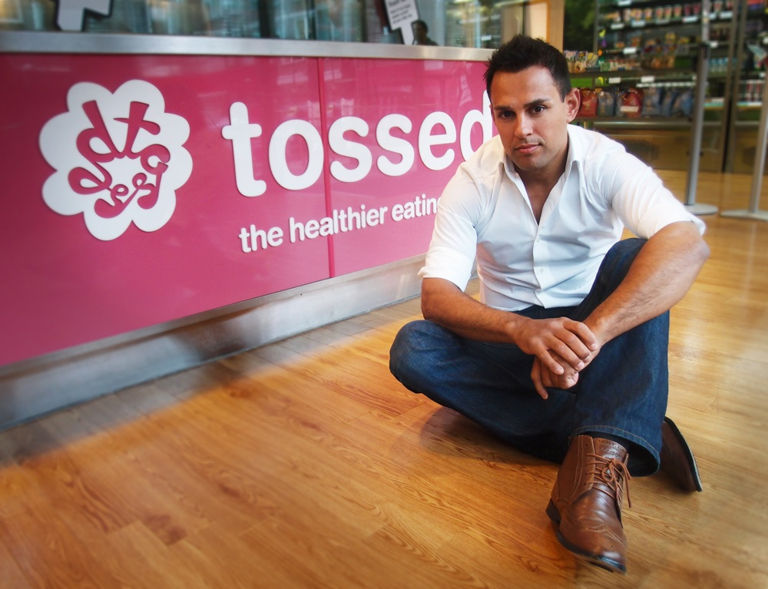 ---
Posted: Wed 7th Dec 2016
Vincent McKevitt started his healthy eating brand Tossed straight after graduating from university. The business now has 24 branches in the UK and recently launched in Dubai. Ahead of his keynote speech at StartUp 2017 on 14 January, he shares his story.
Meet Vincent and other top entrepreneurs at StartUp 2017, the biggest start-up show of the New Year, in London, Bristol and Birmingham.
How did you come up with the idea and turn that idea into an actual business?
I set up Tossed straight from university with zero business experience, a handful of cook books and a desire to launch the sort of healthy eating place that I wanted to eat in. As a foodie, but someone also interested in healthy eating, I could not find anywhere with good food, that actually tasted good and filled me up with the right carbohydrates, good fats and proteins.
What start-up challenges did you face and how have those challenges changed as the business has grown? How have you dealt with the challenges?
Starting up
Raising funds

Persuading middle aged overweight landlords that healthy eating was the future as a kid just out of university
Now
Increasing competition. Everyone wants to be in food these days and new start-ups are popping up daily. We are 11 years old now, but keep ourselves current and relevant by constantly adapting (like Madonna). Adapt or die as they say and we have adapted

Rents. Landlords are greedy. Enough said!
Why did you decide to make Dubai the location for your first overseas branches?
I love camels

The climate. In sunny weather people are eating healthier and thinking about their bikini bodies

The expats who actually already know the brand
You raised £1.2m in your crowdfunding campaign. Why do you think it was so successful?
Because we are a well cool brand!
My finance director and the team worked hard to make it a success. With crowdfunding, it's a misconception that you just post your campaign, sit back and have a beer. You need to promote to your network, your existing customers etc. We did a lot of promotion in our shops, in the City to the Square Mile and to our social media.
What are your three top tips for starting a successful business?
Exercise and eat well. You cant work all the hours required to make a start up a success if your body isn't ready for battle.

Have an understanding girlfriend/boyfriend/wife/husband/family/support network. It's lonely and hard work like you don't know.

Work hard. There is very little traffic in the extra mile. You can make any idea work. It may not be the next Facebook, but if you work hard and execute well you can make a success from anything
Meet Vincent and other top entrepreneurs at StartUp 2017, the biggest start-up show of the New Year, in London, Bristol and Birmingham.
London:
Bristol:
Birmingham:
StartUp 2017 is powered by:
Enterprise Nation has helped thousands of people start and grow their businesses. Led by founder, Emma Jones CBE, Enterprise Nation connects you to the resources and expertise to help you succeed.