BLOG
From a Dorset kitchen table to the food halls of Paris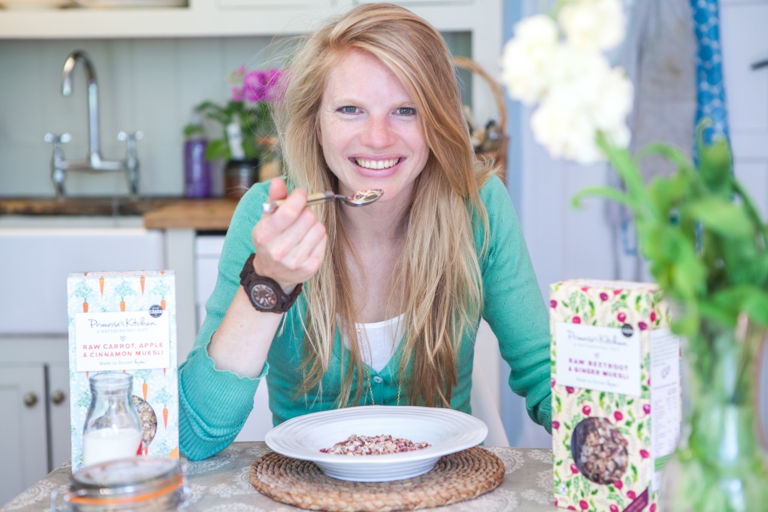 ---
Posted: Thu 16th Feb 2017
Want your business in the press? Check out the 2017 edition of our hugely popular annual list of the top UK business reporters, editors and correspondents to follow on Twitter.
This list was first published in May 2017 and as the media is a fast-moving world, some of the journalists may longer hold the roles described. We recommend checking each Twitter bio before getting in touch. We will be updating the list in early 2018.
Get tips for getting your business in the headlines from PR professionals and top journalists in the Make Me Famous zone at StartUp 2018, the biggest start-up show of the New Year, in London on 13 January****. Book your ticket here.
Online journalists (national)
Dan Martin, head of content, Enterprise Nation
Claire Burke, editor, Guardian Small Business Network
Dan Wilson, editor, Tamebay
Mike Butcher, editor-at-large, TechCrunch
Fred Heritage, deputy editor, Business Advice
Hunter Ruthven, editor, Real Business and Business Advice
Zen Terrelonge, deputy editor, Real Business
Jack Torrance, web co-editor, Management Today
Mark Williams, business writer, Start Up Donut
Matthew Jenkin, editor, Guardian Careers and freelance business writer
Megan Dunsby, features and news editor at Startups/Growing Business/is4profit
Rebecca Jones, online editor, Business Matters
Chris Goodfellow, managing editor, BusinessZone
Francois Badenhorst, deputy editor, BusinessZone
Roger Baird, senior business correspondent, International Business Times
John Rampton, blogger at Entrepreneur, TechCrunch and Mashable
Will Smale, editor, BBC News The Boss and Business Brains
Online journalists (regional)
Nick Hill, Yorkshire editor, Bdaily
Jamie Middleton, editor, TechSPARK
Emma Haslett, digital editor, City A.M.
Robert Buckland, editor, Bristol Business News
Sion Barry, business editor, Wales Online
Kylene Henry, editor, Tech.London
Alex Turner, editor, TheBusinessDesk.com (West Midlands and Yorkshire)
Gareth Mackie, online business correspondent, The Scotsman
Billy Wood, London editor, BDaily
Television journalists (national)
Ben Thompson, presenter and correspondent, BBC News
Joel Hills, business editor, ITV News
Declan Curry, business journalist
Ian King, business presenter, Sky News
Steph McGovern, business presenter, BBC Breakfast
Rachel Healey-Harris, business editor, Sky News
Hayley Platt, broadcast journalist, Reuters TV
Jonny Cassidy, journalist, BBC Business Live
Kate McGough, business producer, BBC Breakfast and BBC Business
Siobhan Kennedy, business editor, Channel 4 News
Jill Ward, UK economy reporter, Bloomberg News
Adam Parsons, business correspondent, Sky News
Television journalists (regional)
Deborah O'Driscoll, senior producer, London Live
Alistair Fee, business correspondent, BBC South
Dave Harvey, business correspondent, BBC Bristol
Elizabeth Glinka, journalist and presenter, Midlands Today
Radio journalists
Colletta Smith, business presenter, BBC 5 Live
Ben Carter, BBC Radio Current Affairs
Katie Prescott, producer, BBC Radio 4 Today
Adrian Goldberg, freelance journalist and BBC broadcaster
Joe O'Brien, content controller, Celador Radio (Sam FM & The Breeze)
Newspaper journalists (national)
Alistair Osborne, chief business commentator, The Times
Emma Broomfield, business journalist, The Sunday Times
Andrew Bounds, North of England correspondent and enterprise editor, Financial Times
Andrew Lynch, deputy business editor, The Sunday Times
Annabel Denham, small business contributor, Huffington Post
Bex Burn-Callander, freelance business journalist
David Prosser, freelance journalist and former business editor, The Independent
Hannah Prevett, freelance journalist and contributor, Sunday Times and The Times
James Quinn, group business editor, Telegraph Media Group
James Hurley, enterprise editor, The Times
Jane Hamilton, consumer, moneysaving and parenting journalist, The Sun
Peter Evans, small business editor, The Sunday Times <
Enterprise Nation has helped thousands of people start and grow their businesses. Led by founder, Emma Jones CBE, Enterprise Nation connects you to the resources and expertise to help you succeed.