BUSINESS NEWS
Free trade agreements post-Brexit: Which ones would benefit your business?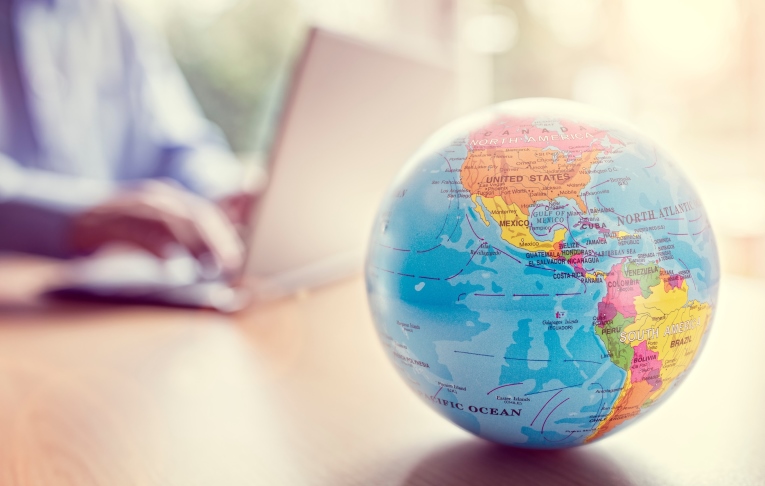 ---
Posted: Tue 23rd Oct 2018
The government's consultation on future trade agreement negotiations with the US, Australia and New Zealand ends this Friday and we're keen to hear what Enterprise Nation members think.
Britain's international trade future post-Brexit is a hot topic right with the debate continuing to rage over which countries Britain will form stronger trade relationships with once it has left the EU.
International trade secretary Liam Fox says Brexit is the first time in over 40 years that "we will be able to determine who we trade with, and on what terms".
Three countries that the government is seeking new free trade agreements with are the USA, Australia and New Zealand.
Trade agreements aim to reduce trade barriers between countries. Barriers can be taxes charged on goods as they cross borders (tariffs), or different rules and regulations that can add to trade costs (non-tariff measures).
It is also seeking ascension to the Comprehensive and Progressive Agreement for Trans-Pacific Partnership (CPTPP) which includes Australia, Brunei, Canada, Chile, Japan, Malaysia, Mexico, New Zealand, Peru, Singapore and Vietnam.
The government consultation covers all those potential future developments.
Whichever side of the Brexit fence you sit on, this is important stuff and we are keen to hear what Enterprise Nation members think. It's rare that business owners have such a chance to influence trade policy.
Full details of the consultations are here and we would like to hear what you think so we can submit evidence from the Enterprise Nation community to the consultation.
Your thoughts will also help us shape content for Enterprise Nation's Brexit Advice Service.
Post your comments below or email dan@enterprisenation.com by 12pm on Friday 26 October.
Event: How to export products or services to Australia
Join a panel of experts on 14 November in London for tips on selling your products or services to Australia. Find out more and book a ticket here.
I'm a freelance content creator and event host who helps small businesses and the organisations that support them. I have 18 years of experience as a small business journalist having interviewed hundreds of entrepreneurs from billionaires like Sir Richard Branson to the founders behind brand new start-ups. I've worked for a range of leading small business publications and support groups, most recently as head of content at Enterprise Nation where I was responsible for the prolific output of content on the company's blog and social media. I'm based in Bristol where I run and host regular events with the local small business community and have strong connections to major business organisations in the south west region. In total, I've hosted over 50 events; from intimate meet-ups to conferences with an audience of hundreds including events for international brands like Facebook and Xero. I'm also a big fan of podcasts having hosted Enterprise Nation's Small Business Sessions as well as lots of online events including Facebook Live interviews, webinars and three live web chats from inside 10 Downing Street. With my partner, I co-run Lifestyle District, a lifestyle blog focused on culture, art, theatre and photography. I'm here to help. I'm volunteering free advice calls of up to an hour as part of the Recovery Advice for Business scheme, over the next 6 months. Please get in touch to see how I can help your business.