BLOG
Free Range Friday: The 24-hour, global small business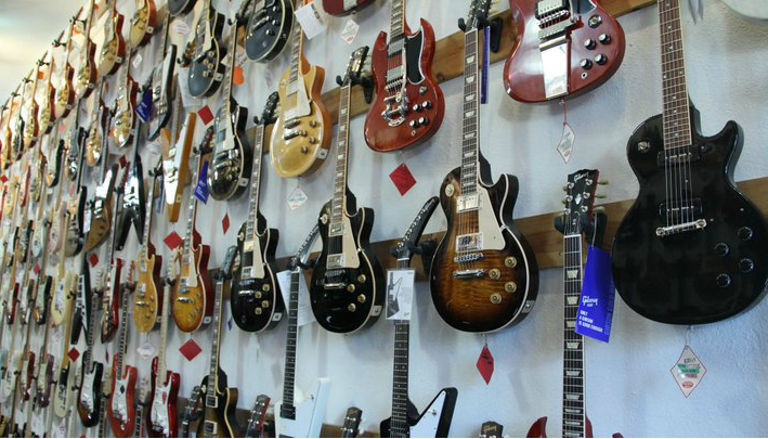 ---
Posted: Fri 13th Jan 2012
Copenhagen-based Vintage and Rare is a virtual shop window, marketplace and community for specialist musical instrument manufacturers and dealers. Though a small business operating in a niche field, they manage to punch above their weight by running a 24-hour operation using freelancers from around the world.
"It's really our goal to stay small because that makes us very flexible for whatever project we want to pursue," explains Steffen Hedebrandt (pictured). "So we have just four permanent people, but there are another ten to 20 people we use often. "That includes interns, who can be very skilled and have really lifted our business," Vintage and Rare's chief operating officer continues. "But if there's a task we can't do, we'll use Elance and there's always someone who can do it." Elance pairs employers with freelance contractors from around the world. A big hit in the USA, it's now moving into Europe and is quietly revolutionising the way some companies operate. For Steffen, it means he's able to run his operation around the clock, cost-effectively. If there's an urgent deadline to meet, he doesn't have to wait until the next working day to meet it. He can have the work done overnight and be ready to review in the morning. "With people in India, when you get up they've been working for six hours and they're ending their day while you're starting yours. It works for us," he says. ""I'd say we have 'permanent freelancers' - we have a permanent project team in Pakistan, for example,  and they've built websites for some of the shops on the site. We've got a lady in Florida who really knows the industry and does marketing for us. Then we've got people in India and the Philippines, and we used a guy in Austria to help with our Adwords spending."
Creating more for less
Inspired by Tim Ferriss's Four Hour Work Week, Steffen says this way of working enables Vintage and Rare to make the most of both its time and its money - as he points out, the cost of labour in a country like India is considerably less than it is in Denmark. "A software engineer in India is $2 per hour, which is maybe ten per cent of what I would pay in Denmark," he explains. "So if I find a website where there are a lot of good instrument shops listed and I get a person in India to log me 1,000 leads, that's just $25." Though conscious that some people may consider cheap outsourcing exploitative, Steffen is matter -of-fact about living in a global marketplace. "We're paying more than the Indian employers would be paying, so the guy is earning more than he would normally. It's a relative amount of money. If I paid him the same amount as a Danish person, he'd be driving a Mercedes! "It's a very new situation, but I don't understand why more small companies aren't doing this. Many more people would be realising their ideas if they knew they didn't have to pay as much."
Finding the right people
Using Elance is very straightforward, Steffen insists. You simply describe the project and the skills you require, then post the job offer. Freelancers respond with bids and Steffen makes a decision that gets him the best value for money. Members are rated, so he can get an idea of whether their work has been considered good by previous employers. Payment can be by the hour or the project and, like Alibaba.com, Elance operates an Escrow system (they hold the payment while the work is done), so the contractor can see that the employer has the money to pay for the work. But he has a word of caution. "The more you know about what you want to have done, the better the person you will hire. Do your homework before posting a job. I'd say to people starting up to begin with simple projects and manage them carefully. When you move to more complicated work, ask a friend who understands it to check the job description."
The benefits for Vintage and Rare - and its customers
The advantages of operating this way have been very tangible for Vintage and Rare. In the two years since they started using Elance, their web traffic has increased tenfold and their turnover has undergone an impressive change, too. The business is more flexible and has been more able to compete with better-established competitors. It's about being a "bit smarter", says Steffen. But he's quick to add that it's not just been a benefit to Vintage and Rare - the many small shops and manufacturers that rely on the site for exposure have gained as well. "We care about optimising our site for Google and we're able to do that. These guys don't have the time or the skills to keep on top of that and it's much more likely that their instruments will be found on our site than on their own. So they're able to concentrate on manufacturing and selling their instruments," he explains. "It's a very niche market with very small shops and manufacturers - these guys might only be making two guitars a month. We're enabling people to keep living on their own passions."
Get $75 of Elance credits with Enterprise Nation
Send us your Free Range Friday ideas!
Every Friday is Free Range Friday on Enterprise Nation and we feature business ideas that are fresh, innovative, offbeat or just plain fun. If you've spotted anything that you think deserves a wider audience, please send us an email or speak to us on Twitter using the #FreeRangeFriday hashtag.
Â
Enterprise Nation has helped thousands of people start and grow their businesses. Led by founder, Emma Jones CBE, Enterprise Nation connects you to the resources and expertise to help you succeed.