BLOG
Free Range Friday: Home working essentials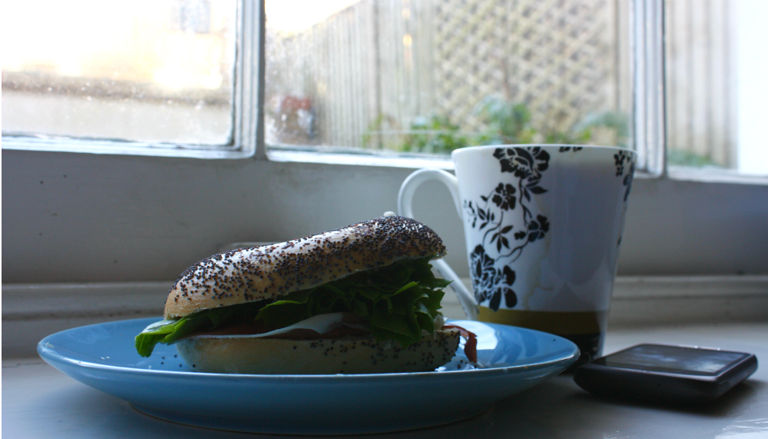 ---
Posted: Fri 24th Feb 2012
One of the things that binds us together as 'free rangers' is that we don't have to observe the routines of 'regular' workplaces - particularly those of us who work from home. Judy Heminsley, who runs Work from Home Wisdom, asked the Enterprise Nation Twitter community what they couldn't do without - and it quickly became apparent that dogs, sheep, coffee and toast are at least as important to us as the technology we rely on. Anyone who works from home soon develops their own individual ways of working and their little habits, writes Judy.  We gather together a collection of bits and pieces we rely on and without which we find home working at best less enjoyable and at worst very difficult or even impossible.
Tech tops the list
During a recent #TechTuesday chat on Twitter, I took the liberty of asking what people's favourite home working tools are, both tech and (speak it quietly) non-tech. The answers were in line with what I'm often told - the vast majority of people name a computer first. Hardly surprising since it's technology that enables us to work from home or out on the road.  Apple users always seem to refer to them as Macs, while PC users tend refer to their machines more generically as 'my computer' or 'my laptop'.
A nice cup of coffee
The next item to be listed is most often related to the making of beverages. My highly unscientific poll indicates that coffee is the home worker's drink of choice, and not just coffee, but often coffee made using a specific method, like EN editor Simon Wicks' moka pot (quite right - you can't beat a moka pot - Ed). Tea is the next most popular drink and Charlotte Baker chooses her hand-knitted pink tea cosy as her favourite home working piece of kit - essential to keep her pot of builders' nice and hot. There's no doubt home working fosters little rituals and the making of quick snacks seems as crucial as putting on the kettle. Jose Reyes says he couldn't work without his coffee machine and toaster, and EN's community whizz San Sharma is also rather partial to a nice slice of toast. Brightword author David Sandy likes a biccy with his tea, but we didn't get as far as the question of dunking.
The view from the window
And then there are the highly personal choices, like Colin Shelbourn's home working dogs and Suzy Richards' view out of the window. I agree with Suzy - my views of trees and fields are a refreshing break from the screen, and last week I was worryingly thrilled by the return of the sheep from their winter grazing.
What's essential to you?
What is essential to your home working routine and why? We'd love to tell us what you can't do without. Please leave your comments below, or send us a photo! You can tweet it to @e_nation or put it on our Facebook page. Judy Heminsley runs Work from Home Wisdom, the site that informs and connects home workers.  She is the author of Work from Home (How To Books) and an advocate of Jelly, mobile and flexible working, coworking, coffee and cake. You can follow Judy on Twitter, too.
Enterprise Nation has helped thousands of people start and grow their businesses. Led by founder, Emma Jones CBE, Enterprise Nation connects you to the resources and expertise to help you succeed.