MEMBER STORIES
Francesca Bruni, Two Brooks: 'StartUp UK has been an endless source of information.'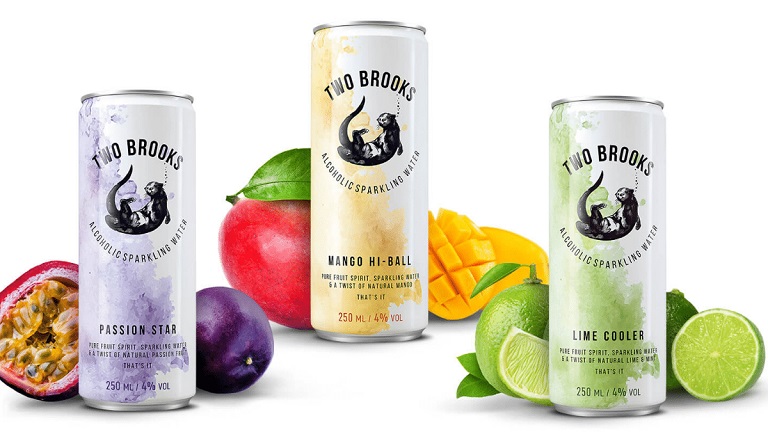 ---
Posted: Thu 1st Sep 2022
StartUp UK is Enterprise Nation's scheme to provide free tailored support to budding entrepreneurs.
Backed by the UK government and high-profile firm Monzo Business, the programme delivers initiatives such as e-learning, online training, national events and flagship annual conferences throughout the UK.
As the scheme continues to run, we're talking to some of the business owners who have been taking part, to hear how it's benefited them so far. Here, we talk to Francesca Bruni, founder of craft hard seltzer company Two Brooks.
How did you come up with your business idea?
My big brother and I came up with the idea together. We were looking for the perfect drink to kick back. Spirits felt too strong for a casual drink, wine gave us bad headaches the next day, RTDs (ready-to-drink packaged beverages) were loaded with sugars and beer left us bloated.
So we created the drink we knew we needed: a craft hard seltzer. Only three ingredients, 100% natural, no added sugars or sweeteners, gluten-free and extremely refreshing. All with a branding and tone of voice that spoke to our generation!
In a crowded field, what makes your business stand out from the competition?
We're tiny but mighty! Three siblings in their twenties taking on the corporate giants. We've repeatedly won awards for taste, design and entrepreneurship) and the Telegraph voted us the best seltzer in the country.
And while we do all this, we have a mission to support otters! We partner with the UK Wild Otter trust and champion their cause – as you can tell from our logo, we're a bit otter loco!
You've taken part in Enterprise Nation's StartUp UK programme. What were your reasons for doing it?
The StartUp UK programme has been an endless source of information and guidance. It's helped me navigate the journey of entrepreneurship. I've got help, support and a community!
Going forward, I hope to learn more about potential opportunities, integrate further into the small business community, and get the chance to grow my business smartly.
What are your plans for the future?
We want to expand in the UK, as the hard seltzer scene is currently dominated by corporate giants that inevitably compromised the quality of the drink with artificial sweeteners and flavourings. We also hope to expand our exporting operations.
We're proud to be an independent family business specialising in craft hard seltzer where quality and provenance are at the core of our brand.
Get advice on starting and growing a business
Visit the StartUp UK hub for resources that give you the education and inspiration to get started on your entrepreneurial journey.
Enterprise Nation has helped thousands of people start and grow their businesses. Led by founder, Emma Jones CBE, Enterprise Nation connects you to the resources and expertise to help you succeed.