BLOG
How food and drink businesses save money and time fulfilling online orders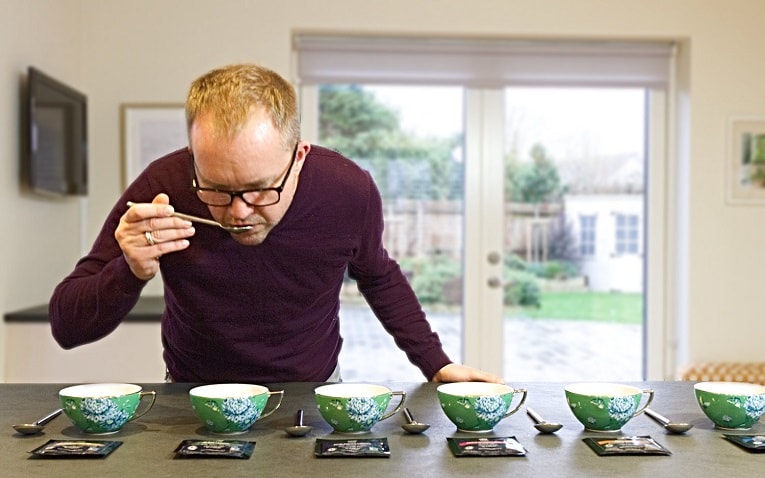 ---
Posted: Fri 24th Jul 2020
Franck and Lucia's day starts at 5 am. First they pray and meditate. Then they go to their kitchen to assemble their fulfillment and packing center and start processing online orders.
"The early start was vital to take care of it before family life starts, especially during lockdown," explained Saco Superfoods founder Lucia Ndongala. "We had to pack everything away for home schooling."
Packing online orders by hand is a familiar story for food start-ups that sell online. The more successful you get the more it takes over - it's common to find founders spending their mornings processing orders and rushing to meet Post Office deadlines.
We spoke to food and drink business owners about how they've improved their logistics and the practical steps you need to take as your business grows.
When to outsource order packing and fulfilment
Food start-ups often take an all hands on deck approach to packing.
"My house is littered with packaging boxes," said New Kings Coffee founder Jason Nichols. "In the lounge, the spare room, my office. My kids have helped pack boxes when it's got busy."
A number of New Kings Coffee products come from the manufacturer "semi-finished" and need to be boxed with a flyer and labelled.
Jason's started using a packing company and said making the leap is a balance between cost and time.
A good rule of thumb is to think about outsourcing when online orders are taking more than three hours per day.
"It's not hard and fast but it's a question of how much you value your time, what else could you be doing?" he added.
Fulfillment at scale
The decision to outsource online orders often depends on volume.
New Kings Coffee's supermarket orders and best selling products are outsourced, and Jason's looking at moving to a completely outsourced model.
"Amazon FBA is a really good deal. Third-party fulfillment companies are expensive because you're paying a whole collection of fees, whether it's storage, picking and packing postage," Jason said.
You can view New Kings Coffee's Amazon store here.
Whatever option you choose, it's important to shop around. Jason found packing prices for a £10 product varied from 60p to £2.20, a range that can make a big impact on the margin.
Banana Scoops is a frozen product and founder Jess Salamanca relies on a third-party frozen distributor recommended by her manufacturer. Speak to your suppliers to see who they recommend.
Creating a strategy for freight costs
Saco sells at festivals, markets and independent health shops. Online sales through their website, were a lifesaver during lockdown, with orders increasing 60% (view Saco's Amazon store).
Lucia relies on Royal Mail for most online orders. Larger shipments have to be sent by courier. That's been more expensive during lockdown, so Franck and Lucia have been making deliveries in the local area.
Product development can help reduce costs
Lucia has looked at different packaging options, but stuck with its dried mango and ginger flake pouches because they count as a "small letter", reducing shipping costs.
Jason found that putting 8 g of coffee, rather than 10 g, improved the flavour because it had more space to move around in the bag - and it reduced raw material and freight costs too.
New Kings Coffee's manufacturer has recently helped them find a new option for a box that's hard - and expensive - to construct. Their material knowledge means they know what's going to withstand the postal system.
Look at what packaging other brands are using to ship similar products and speak to your manufacturer.
The importance of negotiating with suppliers
The time it takes between buying ingredients, manufacturing, shipping and getting paid creates a cash flow challenge for small businesses. The deals you negotiate with suppliers and improvements in your supply chain can shorten this time and free up cash.
Banana Scoops' manufacturer buys the ingredients, produces the banana-based ice cream on a just-in-time basis and invoices when payments are received from supermarkets. It's a great arrangement for a company that's just launched.
"Because we're quite small, they trusted us to do that. That will save you so much money. It means you need less money in the bank to get started," said Jess.
Referrals are the best bet for finding partners. Speak to existing suppliers and other food businesses.
Food manufacturers have intimate knowledge of the impact packaging has on logistics and relationships with companies that can help get your product to market. Google can help find people too, phone around and find out your options.
The benefit of having your own space
Lucia took part in Enterprise Nation's Clicks and Mortar pop-up campaign last year. She opened a shop two weeks ago, meaning they finally have the space to store and pack their products.
"We took part in Clicks and Mortar and loved the experience. That inspired us to open our own shop," said Lucia. "You can imagine how relieved we are to not be packing at home anymore!"
Take part in a free bootcamp for food and drink businesses
During our five-day bootcamp 100 businesses will benefit from sessions on how to get your business online, sell your products on Amazon, build a website and master social media.
Apply for a space on the food and drink bootcamp now. The deadline for applications is 2 August.
Chris has over a decade of experience writing about small businesses and startups. He runs Inkwell, a content agency that helps companies that sell to small business owners grow their audiences through content marketing. You can find him on Twitter at @CPGoodfellow.