MEMBER STORIES
Five questions tech entrepreneurs need to answer before starting up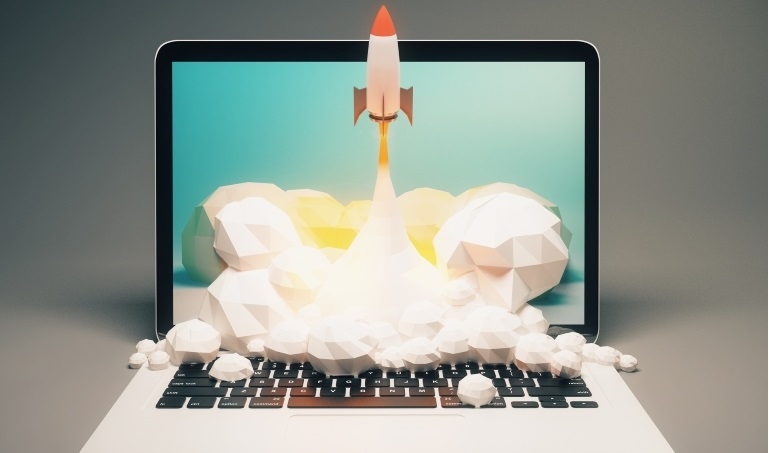 ---
Posted: Thu 14th Jun 2018
Ok, so you have a business idea. Maybe you even have a business plan. Or maybe you've already gathered a group of people who are willing to either back your idea, invest in it or work on it with you.
But starting your own business can be a life-changing experience. And as much as avoiding all risk is impossible in the start-up world, Enterprise Nation member Karol Wegner from itCraft shares a few quick and simple ways of evaluating your idea at those very early stages.
This is especially important if your idea requires building new technology.
So before you hire a developer, a designer, a product manager and start a complicated process that will quickly eat up your budget, take a moment to consider your idea with these five quick points.
1. What does your MVP look like?
Simply put, minimum viable product (MVP) is the most basic version of your product, one that will satisfy its first users.
It's a very helpful way of looking at a new product. Not just because it simplifies and gets rid of all the additional ideas that are not necessary to start with (but will probably take a lot of time and money to implement).
The MVP also minimises the risk of building a lot of something no one wants.
There's no way of predicting how users will react to your product until you give them a taste. Only then can you get their feedback, fix things that don't work, possibly even rethink your business model.
2. Who is your customer?
It's important to understand who your customer is at each stage of building product. And to know your customer means to ask a lot of questions about them such as:
When are they going to use your product?

How many times a day are they going to use it?

How much are they prepared to spend on it?
Once you have the answers to these questions you are more likely to reach your customers and get them to try your product.
That's important because the sooner you can do that, the sooner you'll know if your MVP is proven. And then you can move on to adding the additional features to your product and turning it into a more complex, more final version that is actually your goal.
You will also have to learn about new groups of customers, as your initial user profile will no longer be enough. Again, you will have to ask questions about them and decide how you're going to reach them.
3. What are the different stages of building your product and who will help you with each one?
Now let's go back to thinking seriously about starting your business.
As you can see, it's very important to know what you should spend your time and money on at each stage.
This means you need a very clear plan of what you're going to build at each stage and what sort of skills will you need to make it happen.
But again, there are ways of getting advice from experienced people before you throw yourself (and your money) into building an MVP.
With any tech start-up, there's a great chance that the first person person you should talk to is a product manager. These are people who have seen a lot of ideas turn into good and bad products and can help you draw up a plan of your MVP.
Ever wondered why it's worth going to networking events for startups?
Here is why.
More often than not, if you ask a product manager if they can give you some basic advice about your product, they will gladly help you out.
They've seen so many badly built products - often by great teams - that they will appreciate you trying to prevent more developer time and talent being wasted on technology no one will use. Try it!
4. How much will it cost to build your product?
This is a very relevant point to consider before you even start, especially if you are betting a lot on your startu-p and giving up a steady career path.
There are a lot of ideas that are simply too expensive, which means they will only work if someone like Elon Musk tries building them. In which case, you should congratulate yourself for having a brilliant idea and let someone with unlimited resources make it happen.
It doesn't mean that you should limit yourself by only thinking about low-cost ideas. It's just a reminder that costs are something that every start-up founder should consider from day one.
So once again, this is a great question to tackle by talking to people who have some experience in the area.
5. Do you have the technical expertise or are you just the subject matter expert?
Some start-up founders are techies, which means that they can either build the product themselves or at least spec the work so that others can build it for them. Sometimes pairs of co-founders compliment each other; one person is the techie and the other one is the subject matter expert.
You need to recognise where your weakness lies and what will you need help with on a daily basis.
Perhaps you will only need to hire people with complementary skills every now and then throughout the process of building your business.
But it's also possible that there are some essential capabilities that your startup will need on a daily basis in order to thrive.
Understanding your strengths and weaknesses early on means that you will avoid major pitfalls.
Write a list of all the different technical and non-technical aspects that your idea cannot exist without and see which ones you don't have.
Now accept it and think how you're going to find the people who can help you. This is the first step to creating a good team.
Are you ready to take your idea further?
itCraft is a software company based in Warsaw, Poland. We create native Android and iOS applications with a custom backend (Java/PHP) or cloud-based services using Amazon WS or Google Cloud. We are an official Google Cloud Partner.