BLOG
Five initiatives that will create conditions for growth post-pandemic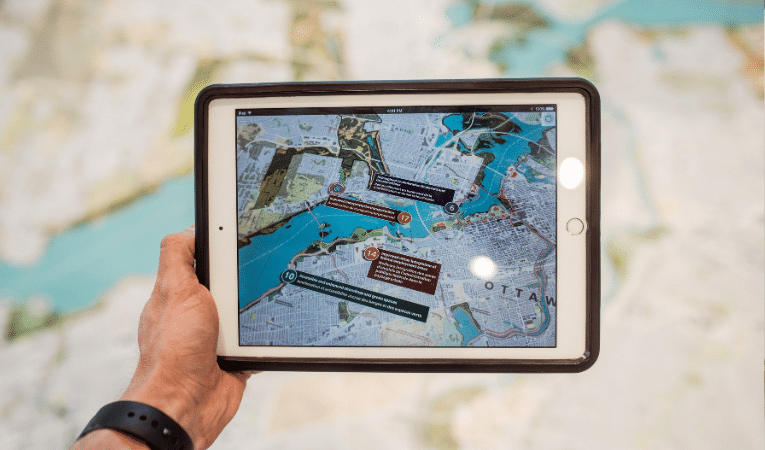 ---
Posted: Wed 20th Jan 2021
Emerging from the pandemic we will find ourselves in a very different world. The impact on our economy has been enormous. Across the UK millions of individuals and companies are going to have to face rebuilding their lives and their income.
So what can we do now to help create the conditions for starting and growing businesses, in our towns and cities, and in the economy as a whole? Here are five of my thoughts.
1. Protect and increase local spend
When the economy is suffering, retaining money within local economies helps to generate growth at grassroots level.
There are many ways to do this - some proven, others experimental, but all recognising how vital it is to build local, which ultimately will feed a regional and national economy.
In 2013 Preston City Council took the decision to spend a greater proportion of its budget with local companies rather than buying outside the area. It incorporated a wider range of Lancastrian stakeholders in its plan, such as colleges and the police.
In a June 2020 Local Government Association report, despite an overall decrease in spending, it was revealed that an extra £74 million has been spent in Preston itself, with a further £200 million of spend retained in Lancashire. This should be the model every council adopts to help reboot local economies.
But this model doesn't just work for government spend; the emergence of the '15-minute city' concept can bring huge opportunity to local communities.
In a nutshell, the 15-minute city shifts urban development away from city centres to ensure residents have all their urban necessities within reach via a 15-minute walk or bike ride of home. That includes their workplace, shops, entertainment, education and healthcare. Each neighbourhood could offer green spaces, cleaner air due to reduced commuting and car journeys, and incorporate different sized housing and affordability levels. With the additional reduction of commuting stress and anxiety, cities become more pleasurable places to live and work.
Already being used to drive policy in Paris, Utrecht, Melbourne and Copenhagen, this thinking can help towns and cities rethink how they use empty retail space, develop housing, and evolve local culture.
2. Put sustainability and greening at the core of new growth
We all bear responsibility for the future of the planet. The decisions we make now, whether on a personal basis, within our businesses or at government level will impact what happens to the planet over the next decades and centuries. The pandemic has given us a vision of how important this relationship is and how we need to reset it moving forward.
Clean power, greener homes and businesses, the circular economy, repurposing, recycling - all of these are central to how we should be evolving our economy today and tomorrow. Every household, company and council needs to develop and implement a plan. And what is exciting about this way ahead is that it offers opportunity for new small businesses to emerge and grow into this space. Whether at a very local level or through a repeatable national model, young and old entrepreneurs can contribute. And with the UK already leading the way in many green technologies, there is also support at government level to help with research and pilot projects.
3. Wider roll-out of high-speed internet
During the pandemic, we've all had internet problems. As domestic use has soared from the millions working from home, gaming and streaming, the whole system has been creaking. Openreach has reported that in 2020 the UK used 50,000 petabytes compared to the 2019 usage of 22,000 petabytes. And with businesses having to shift revenue generation online as shops, offices and other services were closed to face-to-face trade, demand continued to rocket and is likely to stay high as these new trading habits are retained.
Many people faced with poor connectivity have used their mobile connections, as multiple home users have eaten up their capacity.
To build our economy as we emerge from the pandemic, we have to have ensure 5G is rolled out fast - not just to cities but across the country as a whole.
4. Widen use of existing government mechanisms
Over the next few years there will undoubtedly be fewer grants and less support for businesses as the government tries to repay the billions of pounds it has used to support the economy. And this is at a time when countless new companies will be launched by those made redundant during the pandemic, and by others who've spotted opportunities in the current commercial environment.
But there are ways that the government can tweak its existing mechanisms to offer help and support to emergent and fast-growth businesses.
Take HMRC's R&D tax credit system - a mechanism whereby companies researching new ways of using technology to develop products and services get up to 33% of their spend credited back against their corporation tax. This has been used widely to help the companies in particular reinvest in research. It would be easy to apply this system to - let's say - the creative sector, where idea development eats a huge amount of a company's budget before it generates an income.
Yet with this same sector contributing £111 billion to the UK pre-pandemic economy, a stimulus of this nature would drive growth, start to restore its fortunes and develop new cultural, screen and music products or services that will get exported around the world.
5. Use social media to support new freelancers, entrepreneurs and start-ups
With so many companies failing, and with rising levels of unemployment, thousands of people will be looking to go freelance or start their own business, determined take charge of their destiny. Many will have little or no experience of this and will be unfamiliar with where to go for help, advice and support. This scenario will be seen across villages, towns and cities throughout the UK.
There is obviously a huge amount of advice and support online, but many people may lack confidence or not know the right questions to ask? How can we support them at a hyper-local, grassroots level to ensure their venture has maximum opportunity for success?
Rather than expecting them to come to central online support… how about taking digital support out to where they are? Can we as advisors and organisations such as Enterprise Nation produce a digital guide to start-ups that gets listed regularly on every small town and village Facebook page,  in every Nextdoor group, encouraging friends and families to forward it to those they know are starting afresh?
We have to support and help every freelance and business start-up that we can to develop and build the resources and futures that individuals and families want.
These are just a few of my ideas - what ideas do you have for creating conditions for growth within the economy that are both practical and achievable?
Erica is trusted Enterprise Nation adviser and innovation consultant who helps small businesses use what they have in their 'store cupboard' to develop cost-effective new products and services. Discover the services she offers today.
---
_Erica's book Simple Tips, Smart Ideas: Build a Bigger, Better Business is out now. Full of her usual easy-to-use advice, lots of case studies, quick tips, diagrams and innovative ways to think about growing your business and developing greater commercial resilience, its 288 full colour pages will help you transform your business.
_
I am an experienced innovation consultant working largely with creative, cultural and tech sector companies to help them grow using the unique assets they already own. Using what you have in your business 'store cupboard' means you can innovate, develop new products and services cost effectively and sometimes for free. My simple methodology helps you unpack these assets to find growth and develop new revenues for your business making it more resilient in the long term. And having worked as a creative head and financial director, I approach a business from both perspectives. Clients have ranged from big corporates like Historic Royal Palaces, Harvey Nichols and National Geographic, to small owner managed companies supplying Not on the High Street, members of the Design Business Association and the Soho House Group. Often these smaller ventures can find, develop and launch new products more quickly than larger companies to advantage of trends and new opportunities. I am also the author of Simple Tips, Smart Ideas: Build a Bigger Better Business which is available from all major bookstores and has 100% 5* reviews on Amazon. Featuring all my methodology to help you grow your business, it is in full colour with over 50 case studies and 50+ different ways to earn money. You can access a pdf download (better than Kindle as it keeps the diagrams with the right text) from my website - lola-media.co.uk with a 40% discount using the code Simple40. I'm here to help. I'm volunteering free advice calls of up to an hour as part of the Recovery Advice for Business scheme, over the next 6 months. Please get in touch to see how I can help your business.