VIDEO
Five business advice videos to inspire you this week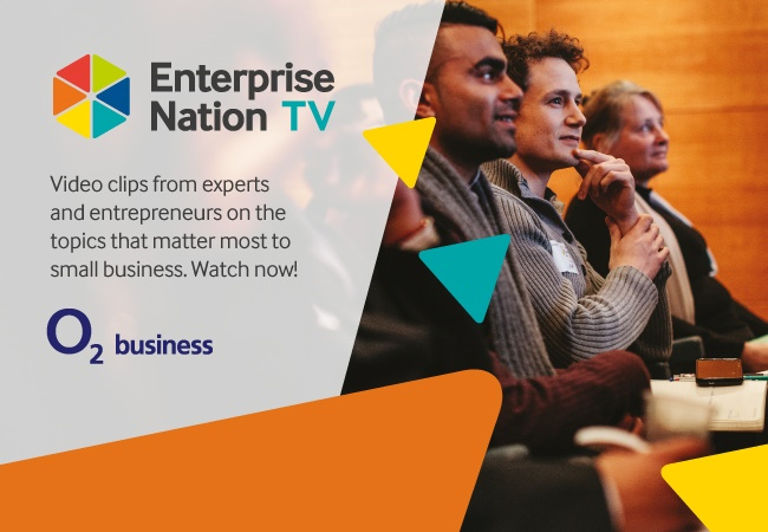 ---
Posted: Mon 26th Sep 2016
Enterprise Nation TV is our online channel of entrepreneurial advice. We now have more than 200 clips on the channel covering all sorts of business subjects from experts and entrepreneurs in around a minute.
Supported by O2 Business, we release five new videos every week. Here are this week's advice-packed interviews.
Lily Child, Boots: How to pitch to a retail buyer
Kathy Ennis: How to incorporate email into your digital marketing strategy
Millie Kendall, BeautyMART: Key lessons you can learn from the leading beauty brands
Jennifer Howze, Britmums: How to write engaging blog content
Oliver Bridge, Cornerstone: What you should include in a crowdfunding video
Enterprise Nation has helped thousands of people start and grow their businesses. Led by founder, Emma Jones CBE, Enterprise Nation connects you to the resources and expertise to help you succeed.