BLOG
First 10 Havering businesses join free business support programme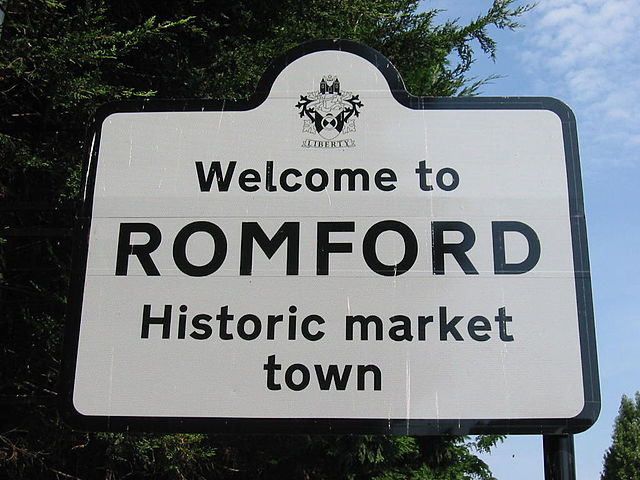 ---
Posted: Thu 14th Jul 2016
A florist and a social entrepreneur are among the first 10 businesses in the London Borough of Havering to join an intensive programme of start-up support aimed at taking new local firms to the next level.
Over the next 20 months, the partnership between Enterprise Nation and Havering Borough Council is offering free business growth support via workshops, events and advice clinics.
Mum-of-four Martine Connell was one of the first to get on board with the programme to help her build sustainability into her new floral designs and décor business called Parvis d'Or she runs from her Romford home.
After a floristry course at Havering Adult College last year when her youngest child went into full time education, Martine found she had a real talent for flower arranging and she loved it so much, she went straight home to practice building colourful floral displays from a corner of her kitchen. After more courses including bridal floristry, Martine realised she'd found a business idea. She now delivers her blooms to to order around the borough and beyond.
But while she knows how to make a beautiful bouquet, she admits she needs help with the business side of things, including marketing and finance.
"When I did the first floristry course I discovered a real passion for flowers and that I'd got gift in designing stunning flower arrangements," Connell said. "As soon as I got home, I started to try to recreate what I'd learned and added my own touches. All my family and friends told I me was onto something so I decided to set up my own business from home.
"When I heard about the business support scheme, I jumped at the chance to really grow my enterprise. While I can be creative with flowers, I recognised I needed help making sure the business can be a commercial success."
Meanwhile social entrepreneur, 21-year-old Andre Lewis is hoping to find a mentor through the scheme for his idea to build a social platform that allows young people to 'take control' of their success, showcasing skills that are not just work-based or academic.
Called People Like Me, Romford-based Andre hopes to build a platform that will empower young entrepreneurs and self-starters in the borough and beyond through different media including the arts. It will also offer them a chance to showcase their talent as well as a summer school, consultancy to get them to the next level, and a magazine.
The young entrepreneur, who is studying for a masters in diplomatic studies at the Stratford-based campus of Loughborough University, said: "The idea sprang out of personal frustration that much of what is out there, like LinkedIn for example, which helps already-established people make useful connections and further their career but does nothing for young people with no experience. It also excludes people who may not be academic.
"I'm hoping that by taking part in the free acceleration programme in Havering it will help me launch my business and give me advice on investment, planning and marketing to give it the best chance possible."
Connell and Lewis are amongst a cohort of local small businesses and start-ups to be part of the programme.
The 20-month scheme offers workshops, networking, regular coaching and master classes. By the end of the course, it is hoped up to 200 local firms will have benefited.
Programme partner, Jo Sealy, founder and creative director of marketing firm To-Market and Enterprise Nation Champion for East London, said: "We've already done the initial consultation with the 10 ten businesses and uncovered some real gems.
"We've seen mums like Martine, who want to build a solid business from home while fitting in with childcare duties to young men like Andre with an entirely innovative new idea needing guidance, to people with early stage property companies and accounting firms. There's a whole spectrum. We're looking forward to helping them all on their journey."
A complete programme of events, plus details on how to get involved with mentoring, get a business health check or find networking opportunities can be found here.
To be eligible for the scheme, you must be resident in the London Borough of Havering, have been trading for less than 12 months and have fewer than 10 employees.
Enterprise Nation has helped thousands of people start and grow their businesses. Led by founder, Emma Jones CBE, Enterprise Nation connects you to the resources and expertise to help you succeed.