BUSINESS NEWS
Get your Christmas shopping started early at the Festival of Female Entrepreneurs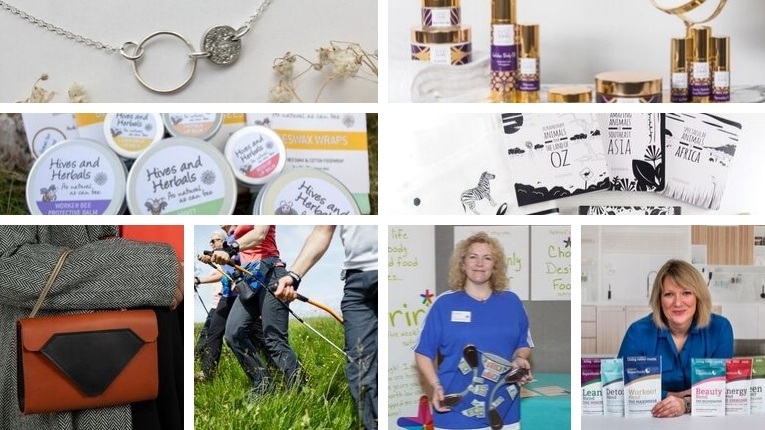 ---
Posted: Wed 2nd Oct 2019
As well as lots of inspirational speakers and a business advice zone at the Festival of Female Entrepreneurs in Bristol on 18 October, you'll also be able to shop from a bunch of awesome Enterprise Nation members and kick off your festive shopping nice and early!
Here's who will be showcasing their products and services.
Nutriri.org help people accept, like, love their bodies, quit disordered eating and make nurturing self-care choices. It does that through online and in-person coaching; in the workplace and in schools.
Tatum Diamond London creates luxury, environmentally responsible bags and accessories for people of today who care about tomorrow.
Bringing to life animals from around the world as high contrast illustrations, the company's books, flashcards and accessories are designed to help early visual and sensory development in newborn babies and inspire a love of wildlife through toddlerhood and beyond.
Multi-award-winning, plant-based skincare products. Ethel created the products so women wouldn't have to choose between good-for-you ingredients and a little bit of luxury.
Alyson, a Bristol-based beekeeper, will be selling products that are kind to the earth and us. Made with homegrown herbs and beeswax products include candles, food wraps, lip balms and hand creams. Find out more here.
Handmade jewellery that's lightweight, stylish and affordable. It's the jewellery you'll want to wear everyday.
Superfood formulated blends. A delicious way to boost your inner and outer health. Just add water, and off you go!
Book a workshop to enjoy one of the fastest growing sports in the world.
---
Festival of Female Entrepreneurs is supported by:
Enterprise Nation has helped thousands of people start and grow their businesses. Led by founder, Emma Jones CBE, Enterprise Nation connects you to the resources and expertise to help you succeed.