BLOG
Festival of Female Entrepreneurs 2021: five speakers you don't want to miss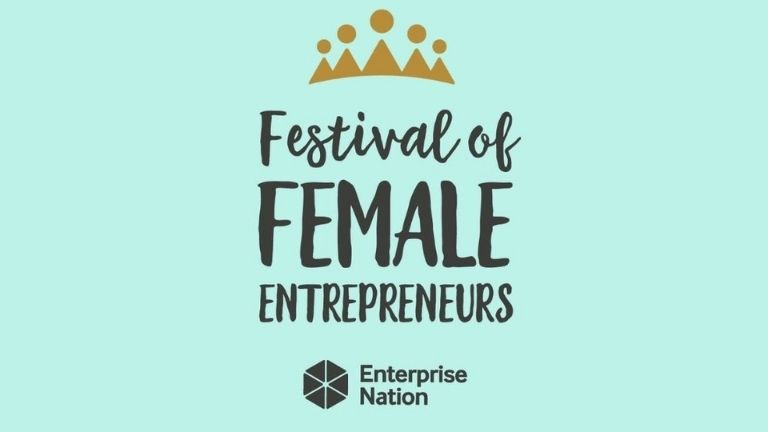 ---
Posted: Wed 13th Oct 2021
Festival of Female Entrepreneurs is just around the corner! Ahead of the much-anticipated event on Friday 22 October, Enterprise Nation bring you five wonderful speakers you simply cannot miss.
Make sure you secure your Festival of Female Entrepreneurs tickets now!
1)

Louise Hill - Co-founder & Chief Operating Officer at gohenry

Speaking at 14:00 on the topic of digital adoption is Louise Hill, founder of gohenry.

Now with over 1.5 million active customers, gohenry provides children aged six and above with a debit card—complete with parental controls—which they can use to learn how to save and spend money in the big, wide world.

Louise is an absolute trailblazer in the world of financial education, and her expertise in the world of e-commerce is unrivalled.
2)

Tiff & Lara – Founders of Brush and Bubbles

At 12:30 we have founders of the original 'painting and prosecco' company in the UK: Brush and Bubbles!

Hear the story of how two BFFs-turned-business partners grew their colourful, unique brand into the success it is today.

From meeting on a train to building an Instagram following of over 22,000 people, Tiff and Lara's journey is one of inspiration and fun.
3)

Aisha Thomas – Director at Representation Matters

Inclusivity in the small business world is so important, and at 11:10 Aisha Thomas will be speaking on this very subject.

Having presented BBC documentaries and TEDx Talks, Aisha's passion for representation, equality and inclusivity will make her stint during the Festival of Female Entrepreneurs one that will no doubt be fascinating.
4)

Priya Downes – Co-Founder of Nudea

One of FFE 2021's flagship speakers will be Priya Downes (14:30), who has managed to raise over £1m of investment having co-founded her inclusive, luxury lingerie brand.

Hear about how Priya battled Marks & Spencer (who own approximately 30% of the market share for underwear), strived to ensure sustainability and grew Nudea into one of the most innovative and sought-after brands in the underwear industry.
5)

Bex Band – Adventurer & Founder of Love Her Wild

Last but by no means least, speaking at 15:00 on the all-important subject of sustainability we have adventurer Bex Band!

Alongside founding the UK's largest women's adventure community, Bex has hiked the length of Israel, kayaked the length of the UK—picking up thousands of pieces of plastic pollution along the way—and ascended the length of Everest over five days in the Lake District, to name just a few escapades!

Need we say more?! Hear Bex's chat sustainability and adventure at FFE this October.

Sound good? Secure your ticket to Festival of Female Entrepreneurs 2021 today!
Enterprise Nation has helped thousands of people start and grow their businesses. Led by founder, Emma Jones CBE, Enterprise Nation connects you to the resources and expertise to help you succeed.