BLOG
Exporting demystified: How to understand the export landscape and get a piece of the pie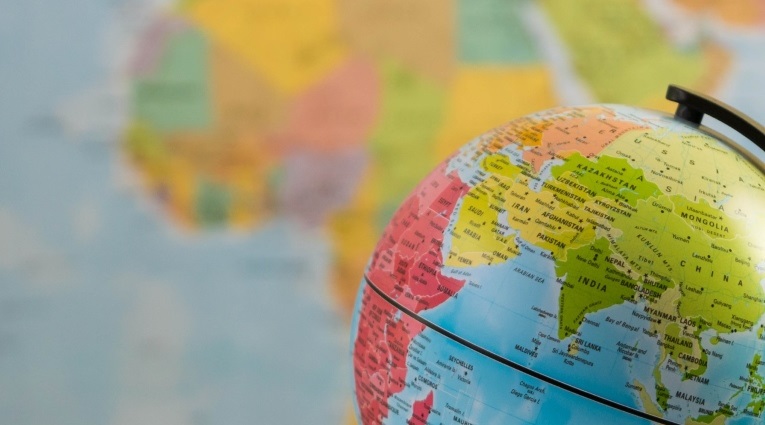 ---
Posted: Mon 13th Jul 2020
Ingrid van der Zalm, Director, Small Business Marketing at UPS, guides you through your first steps in the exporting process.
Are you a small business with big ideas? Perhaps you've had your eye on expanding to other markets but been daunted by the exporting process. Industry experts claim that exporting goods abroad makes small businesses more competitive, innovative and productive, with increased revenues coming from this growth1. While it can be intimidating and time-consuming to explore international opportunities, it's easier than you think.
Exporting to countries in the EU
A good place to start is with the UK's neighbouring countries in Europe. Take Germany, for example. Europe's largest economy (and the fourth largest globally), it imported the most from the UK of any European country last year2. Until the end of the year, shipping to Germany is as easy as shipping within the UK. You won't even know you're exporting.
During the Brexit transition period, which runs until 31 December 2020, the UK can continue trading with countries in the European Union, like Germany, as if it was still member of the EU. This means free movement of goods with no customs clearance, duties, or commercial invoices required.
Ship to EU countries in four simple steps:
Calculate the cost of your shipment on your carrier's website

Prepare your parcels

Complete the shipping labels. Goods shipped within the EU are in 'free circulation' and therefore export documentation is not required3

Send your parcels and track them using your logistics provider's online visibility tool
Unless the UK can agree a trade deal with the EU by 31 December 2020, it will fall under World Trade Organisation rules from 1 January 2021. This will mean you need to follow the same guidelines as for exporting outside the EU (see below).
Exporting to other countries outside the EU
The US is a key trading partner of the UK and was the top export destination in 2019. It is the world's largest market, and holds many attractions for UK exporters, with low regulatory barriers, no language barrier and a similar business culture.
Moreover, the de minimis threshold was raised from $200 to $800 in 2016, meaning most goods valued under $800 enter the US duty free. So no additional paperwork required.
One of the best things you can do if you want to start exporting to non-EU countries is to partner with an experienced logistics provider with the tools and expertise. For example, customs and export documentation and costs may seem complex but checking your logistics provider's website (such as UPS's TradeAbility toolset) will remove a lot of the pain. UPS has designed a UPS for Small Business website especially for small businesses like yours, for fast and easy shipping within the UK, to Europe or to the rest of the world.
The most important document you'll need to export internationally is the Commercial Invoice. You can find and download the Commercial Invoice here and a guide to completing it here.
How to attract international buyers
If you want to attract buyers from abroad, your online store will need to accommodate their needs. Here are a few tips to get you started:
Make it clear for buyers which countries you ship to. Consider offering them the option of delivering to a local collection point for convenience

Provide simple and transparent pricing. Offer multiple delivery options at a price that's right, whether premium or economy. Include transport costs and any other associated costs within your final price

Consider adding a shopping basket value threshold to qualify for free international shipping

Make sure your returns policy is easily accessible
With so much to be gained from exporting, the world is yours to explore. Shipping from the UK to Germany is currently as easy as shipping from London to Edinburgh. Exporting from the UK outside the EU is just a leap further but there are many resources to support you through this process. With the right preparation, tools and support, you're on your way in no time!
Tap into UPS's online rates for small businesses and receive a 5% discount until 31 December 2020. Want to unlock even more savings? Benefit from an additional discount of 10% by signing up to UPS communications here.
Ingrid currently oversees digital marketing and communications responsibilities for UPS Europe with a particular focus on small and micro businesses (SMBs). Ingrid is responsible for public relations, customer communications, advertising, sponsorship as well as developing a digital go-to-market strategy and implementing a customer experience approach across the region. Ingrid is an avid supporter of empowering SMBs, minority and women-owned businesses to gain access to world markets. Ingrid began her career with UPS in the UK in 2001 as Communications Manager. She has held various positions of increasing responsibility in Communications, Advertising and Direct Marketing. More recently, she has held varying senior Marketing positions developing industry-specific customer solutions, driving business growth and improving the customer experience. She has lived and worked in the UK, Germany, Switzerland and Belgium Ingrid holds a Masters in French Business Studies from the University of Leiden in the Netherlands and a Master in Business Administration from the Ecole Superieure de Commerce (ESCP-EAP), Paris, France