VIDEO
Enterprise Nation TV: Top 10 most popular business advice videos in May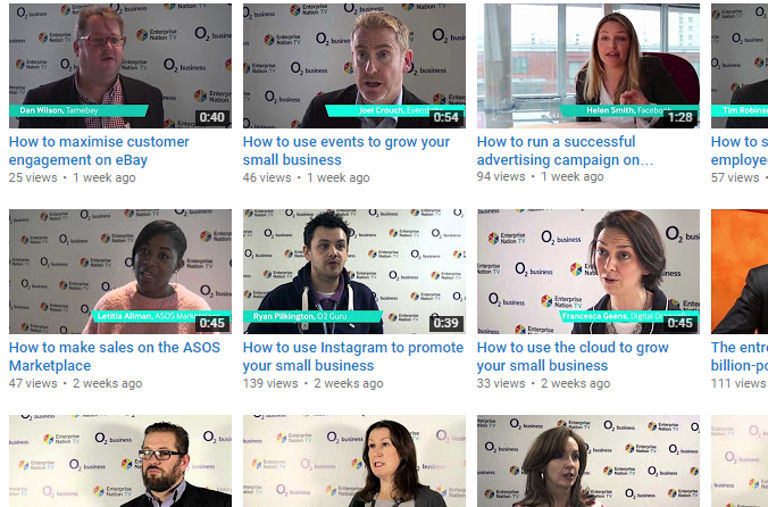 ---
Posted: Fri 3rd Jun 2016
Small business owners have spent hours watching videos on Enterprise Nation TV, our channel of advice and inspiration.
Here are the most popular clips in May. Watch 100+ videos and subscribe to Enterprise Nation TV here.
Enterprise Nation TV is supported by O2 Business.
1. How to get bloggers to write about your products or services
2. How to use Instagram to promote your small business
3. How to run a successful advertising campaign on Facebook
4. How to retain your email subscribers
5. How to start a business whilst employed
6. How small business owners can make the most of technology
7. Three great social media tools for small businesses
8. How to make sales on the ASOS Marketplace
9. How to use events to grow your small business
10. How to use social media for customer service
Enterprise Nation has helped thousands of people start and grow their businesses. Led by founder, Emma Jones CBE, Enterprise Nation connects you to the resources and expertise to help you succeed.