VIDEO
Enterprise Nation TV: The five business advice videos you need this week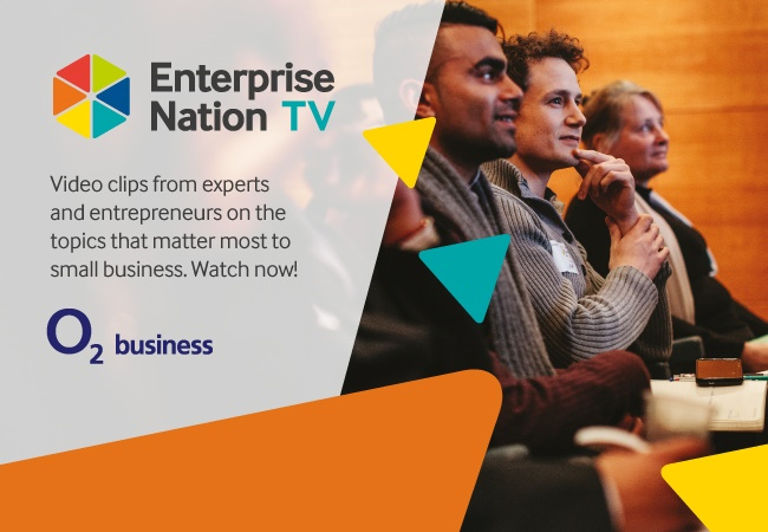 ---
Posted: Mon 12th Sep 2016
Enterprise Nation TV is our online channel of entrepreneurial advice and inspiration. We now have more than 200 clips on the channel covering all sorts of business subjects from experts and entrepreneurs in around a minute.
Supported by O2 Business, we release five new videos every week. Here are this week's advice-packed interviews.
How to manage customers' delivery expectations: Sandrine Lagrost. UPS
How to maximise your sales in a retail store: Sam Burston, Sainsbury's
How to build a successful subscription business: Oliver Bridge, Cornerstone
Top tips for growing your business: Amber Atherton, founder, My Flash Trash
How to ensure business longevity: Millie Kendall, BRANDstand
Tune in to 200 more business advice videos on Enterprise Nation TV.
Enterprise Nation has helped thousands of people start and grow their businesses. Led by founder, Emma Jones CBE, Enterprise Nation connects you to the resources and expertise to help you succeed.