VIDEO
Enterprise Nation TV: March's top 10 most popular videos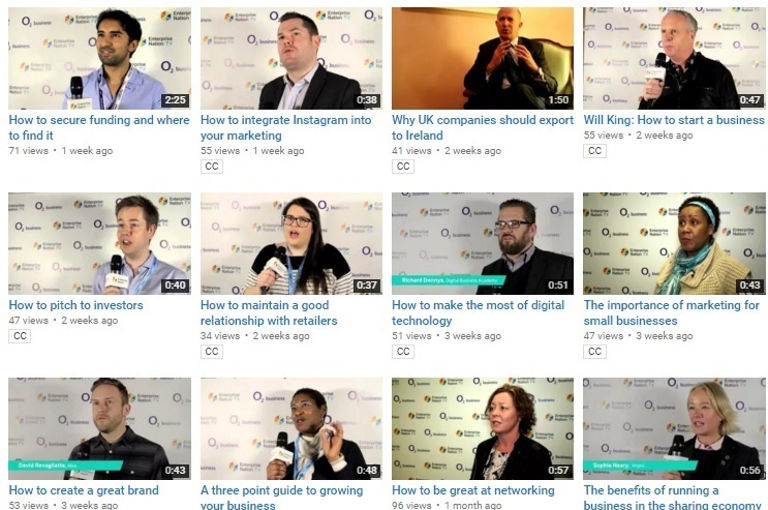 ---
Posted: Tue 5th Apr 2016
Small business owners have spent hours watching videos on Enterprise Nation TV, our channel of advice and inspiration.
Here are the most popular clips in March. Watch more videos and subscribe to Enterprise Nation TV here.
Enterprise Nation TV is supported by O2 Business.
1. Philip Powell: Three great apps for small businesses
2. Bivek Sharma: How to secure funding and where to find it
3.  Mo Obadina: A three point guide to growing your business
4. Bivek Sharma: The small business taxes you need to know
5. Will King: How to start a business
6. Oliver Sewell: How to integrate Instagram into your marketing
7. David Revagliatte: How to create a great brand
8. Richard Dennys: How to make the most of digital technology
9. Zoe Hominick: The importance of technology to small businesses
10. Dominick Chilcott: Why UK companies should export to Ireland
More videos:
Enterprise Nation has helped thousands of people start and grow their businesses. Led by founder, Emma Jones CBE, Enterprise Nation connects you to the resources and expertise to help you succeed.