VIDEO
Enterprise Nation TV: April's top 10 most popular videos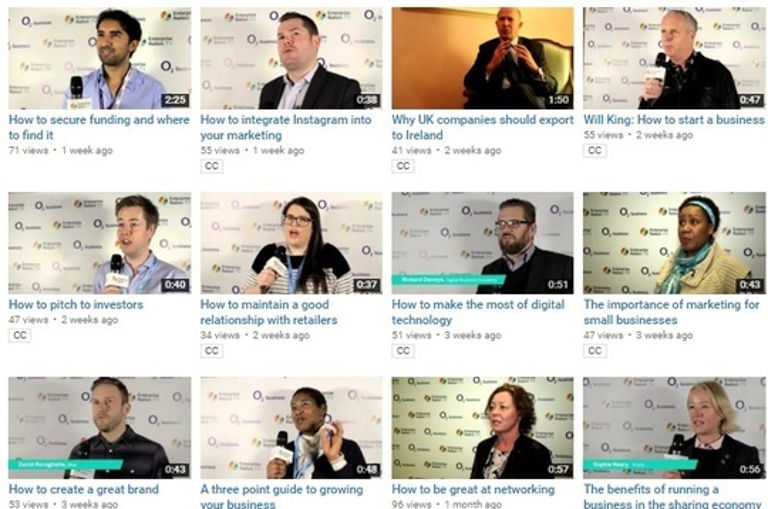 ---
Posted: Tue 3rd May 2016
Small business owners have spent hours watching videos on Enterprise Nation TV, our channel of advice and inspiration.
Here are the most popular clips in April. Watch more videos and subscribe to Enterprise Nation TV here.
Enterprise Nation TV is supported by O2 Business.
1. Will King: How to maintain a good work life balance when growing a business
2. Nick Leech: How to write great copy for the web
3. Jennifer Howze: How to create a successful business blog
4. Mark Pearson: Three top tips for business success
5. Rita Clifton: How to build a big brand on a small budget
6. Will Francis: Three tips to ensure you're heard online
7. Clive Bull: How to write the perfect email to a journalist
8. Richard Dennys: The key ingredients in a digital marketing plan
9. Kathy Ennis: How to write engaging email content
10. Hiroki Takeuchi: How to convince investors to back your company
More videos:
Enterprise Nation has helped thousands of people start and grow their businesses. Led by founder, Emma Jones CBE, Enterprise Nation connects you to the resources and expertise to help you succeed.