BLOG
Enterprise Nation steps up to support small firms through coronavirus as half say they haven't sought advice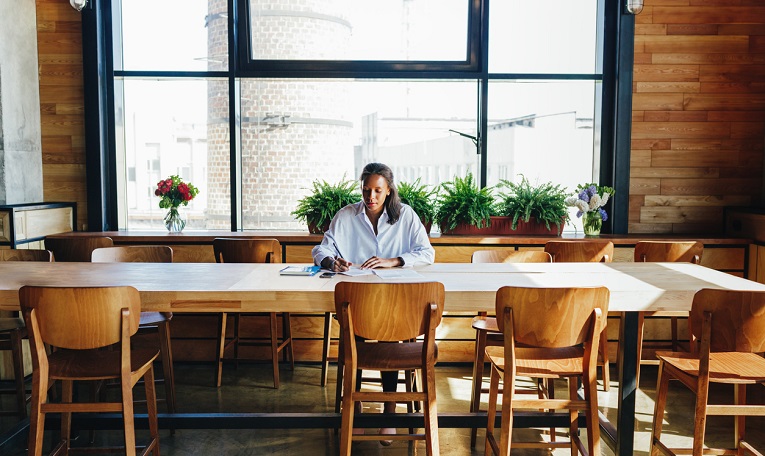 ---
Posted: Thu 9th Apr 2020
More than half of business owners have not taken advice on dealing with coronavirus, according to new research to mark the launch of a new campaign to support Britain's millions of entrepreneurs and self-employed individuals.
The Big Support is backed by several organisations including Enterprise Nation and mental health charity mind.
Created by Small Business Britain, the campaign will amplify the help available to small businesses, particularly to those who feel isolated and alone.
Although 55% haven't sought out guidance, 43% said they needed help with marketing and sales, 38% want tips on business resilience and the same amount need assistance with financial planning.
A third of respondents said they are very lacking in confidence with 69% expecting a 50% drop in profits.
There are signs of entrepreneurs seizing the opportunity to keep trading through the pandemic though with a third of small businesses moving operations online and 25% offering new products or services.
A quarter said they have accessed coronavirus emergency funding.
Coronavirus support for small businesses
The Big Support is highlighting the help and advice that is available such as Enterprise Nation's coronavirus business support hub.
Emma Jones, founder of Enterprise Nation, said: "Businesses need the support of their peers and local community now more than ever. Over the last week we've seen a marked pick-up in activity both in terms of businesses reaching out for help - and everyone from small firms, and sole traders through to large corporates responding to that call.
"We're signposting and funnelling this support via our platform to make it available to those in need. As the COVID-19 crisis continues we must all play our part to ensure important local businesses can continue."
Other examples of support are:
Government Business Support Helpline - 03004 563565
Michelle Ovens MBE, founder of Small Business Britain, said: "Many small businesses are struggling financially and emotionally, with the businesses they have built up devastated by the lockdown and other impacts of COVID-19.
"The Big Support has been created to help them feel less alone and offer a route forward, along with powerful practical help, optimism and encouragement.
"Not enough small firms are asking for support, but there is a lot out there. We urgently need to ensure they understand and access the services and relief available, in order to support individuals through this difficult time and have a strong small business community when it ends. We urge other organisations in a position to help, to join our campaign."
Health secretary Matt Hancock added: "A national effort is crucial to our coronavirus battle. We've taken decisive action to support small businesses during this unprecedented time for them and our country. It's vital that support reaches them and no small firm or owner should feel alone.
"It's fantastic to see The Big Support launched to help this effort. A massive thank you to all companies and organisations that have stepped forward."
The latest coronavirus support information
We are keeping you updated on the latest information on how to access the government's coronavirus business support here. You can also find advice and ask a question on Enterprise Nation's coronavirus business advice hub. Follow Enterprise Nation on Twitter too for updates.
I'm a freelance content creator and event host who helps small businesses and the organisations that support them. I have 18 years of experience as a small business journalist having interviewed hundreds of entrepreneurs from billionaires like Sir Richard Branson to the founders behind brand new start-ups. I've worked for a range of leading small business publications and support groups, most recently as head of content at Enterprise Nation where I was responsible for the prolific output of content on the company's blog and social media. I'm based in Bristol where I run and host regular events with the local small business community and have strong connections to major business organisations in the south west region. In total, I've hosted over 50 events; from intimate meet-ups to conferences with an audience of hundreds including events for international brands like Facebook and Xero. I'm also a big fan of podcasts having hosted Enterprise Nation's Small Business Sessions as well as lots of online events including Facebook Live interviews, webinars and three live web chats from inside 10 Downing Street. With my partner, I co-run Lifestyle District, a lifestyle blog focused on culture, art, theatre and photography. I'm here to help. I'm volunteering free advice calls of up to an hour as part of the Recovery Advice for Business scheme, over the next 6 months. Please get in touch to see how I can help your business.