BUSINESS NEWS
Enterprise Nation partners with the Business Centre Association to boost support in Britain's growing network of co-working spaces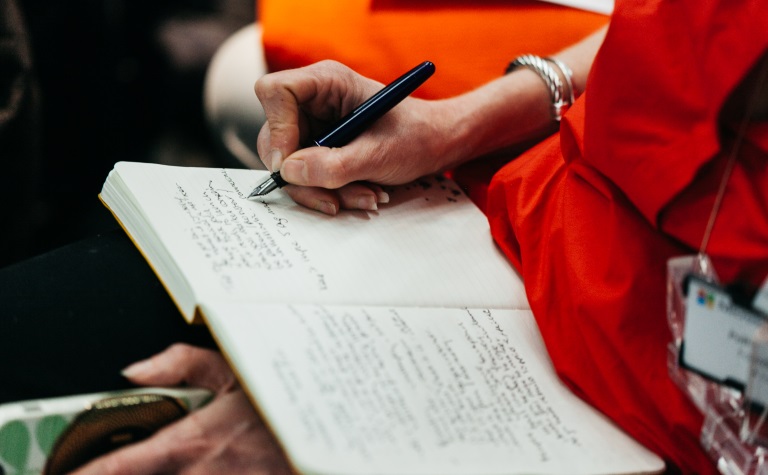 ---
Posted: Thu 28th Jun 2018
Enterprise Nation is set to partner with the Business Centre Association (BCA) in a bid to improve the level of support available in the UK's growing network of business centres and co-working spaces.
According to the Coworking 2018 Report by Cushman and Wakefield, the UK has around 52m square feet of flexible working space in around 3,000 centres.
This growth in flexible workplaces reflects the boom in the number of people working freelance or as 'on-demand' businesses that are looking for flexibility, affordability and access to good advice. It also mirrors the underlying trend that more people, not less, will be working in this way in the future.
The partnership will see Enterprise Nation profile BCA members on its platform, deliver 'plugged-in' business support on site, represent the views of BCA members to government, and explore the potential of delivering advice on the High Street by turning former retail spaces into prominent community business centres.
It will also look to drive small business footfall into BCA member centres, via delivery of national campaigns such as She Means Business and Go and Grow Online in the centres.
Jennifer Brooke said: "Making the connection between business growth and access to space will be a very important one for the association moving forward in this changing world of work, and I can't think of a better partner than Enterprise Nation who, over the past decade, have supported small firms to start and grow, so ultimately understand the audience for our centres.
"I look forward to working with the Enterprise Nation team to ensure our members who run spaces across the land become a key factor of business growth."
Emma Jones, founder of Enterprise Nation, said: "This is a unique opportunity to deliver our vision of affordable and accessible advice for UK businesses. This partnership opportunity has come at the right time - a time when business owners are looking for a space from which they can grow their business - and a supportive community that can help along the way."
ENDS
For more information, contact Liz Slee on 07540 060112 or liz@enterprisenation.com
About Enterprise Nation
Enterprise Nation is a small business network and business support provider. Its aim is to help people turn their good ideas into great businesses through expert advice, events, acceleration, diagnostics and networking.
Enterprise Nation was founded in 2005 by Emma Jones MBE , also co-founder of national enterprise campaign StartUp Britain. She is author of best-selling business books including Spare Room Startup, Working 5 to 9, Go Global, Start a Business for £99, the StartUp Kit, and Going for Growth.
In 2016 she was announced as the Government's Trade Ambassador. In 2017 the Institute of Charted Accountants England and Wales (ICAEW) announced it was to collaborate with Enterprise Nation to start building a world-leading adviser platform.
In 2018, Richard Harpin, the entrepreneur behind global home emergency repair firm Homeserve, invested in the company as part of a drive to create a "more entrepreneurial Britain".
About the Business Centre Association (BCA)
The vision and purpose of the BCA is to promote the flexible workspace sector and champion its members, helping to fulfill the industry's enormous potential as we undergo a seismic shift in workplace culture.
The BCA is the only UK trade association representing the flexible space sector including business centres, studios, coworking, virtual office and accommodation address providers, light industrial and workspace environments.
It specialises in providing support and guidance to owners and operators of flexible space and has been the voice of the industry for over 29 years, promoting a common standard of excellence across the flexible workspace sector.
The UK's flexible space sector is now a multi-billion pound industry, with small businesses accounting for more than half of the employment and half of the turnover in the UK private sector.
The BCA provides an invaluable advice and location finder service for potential users of flexible space locations. It represents more than 1,500 member locations.
Throughout the UK there is more than 80,000,000 sq ft of flexible space, ranging from small independent to large international operators, in city centre, out of town business parks and rural locations.
Enterprise Nation has helped thousands of people start and grow their businesses. Led by founder, Emma Jones CBE, Enterprise Nation connects you to the resources and expertise to help you succeed.