BLOG
Enterprise Nation opens flagship business growth hub for the north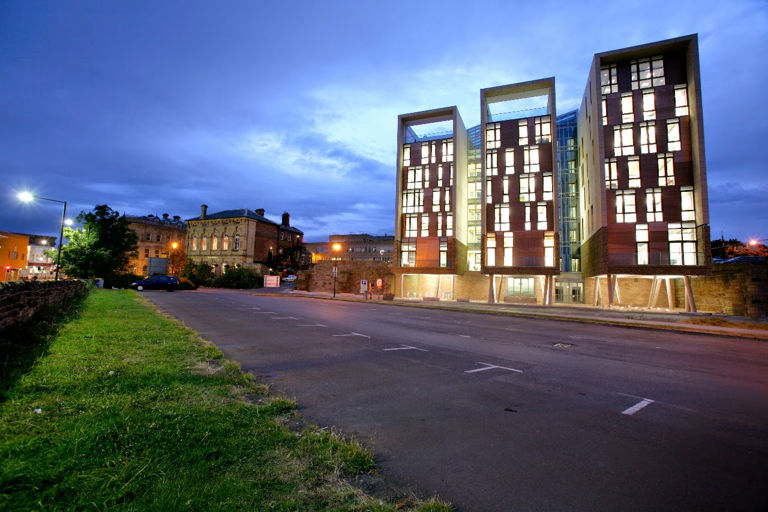 ---
Posted: Fri 4th Sep 2015
We are delighted to announce that our new business growth hub for the north is now open!
As part of our plans to roll out the support we offers to early stage entrepreneurs, we have launched the flagship northern growth hub in the Digital Media Centre in Barnsley following on from the success of our recent Barnsley-based e-commerce accelerator Click.
The Enterprise Nation Northern Hub Hub will offer hundreds of entrepreneurs the chance to find a mentor, take part in a series of enterprise support projects, regular workshops and events from guest entrepreneurs, weekly meet-ups and networking as well as the online webinars and digital support the network already delivers.
We already run an events and education space for small businesses at Somerset House in London, as well as several events and initiatives in cities including Bristol and Manchester.
The Barnsley Hub is in partnership with Barnsley Metropolitan Borough Council.
Tracey Johnson of Enterprising Barnsley, the council business support team, said: "Enterprise Nation delivers an astonishing amount of online and offline support to early stage entrepreneurs and has already helped us achieve strong results through the recent e-commerce programme Click.
"By opening a dedicated space in the Digital Media Centre, we expect to see Enterprise Nation attracting even more entrepreneurs for growth advice, mentoring and events that will help us to build a sustainable and thriving entrepreneurial economy in South Yorkshire.
The hub is part of our exciting national expansion plans, which has already seen the creation of 12 regional Enterprise Champions, five roving pop-up business advice clinics and the announcement of the Festival of Female Entrepreneurs in the South West.
It will also be the base for the roll out of the £67,000 Women in Broadband initiative, which will be overseen by Enterprise Nation's Ben Hawley.
Emma Jones, founder of Enterprise Nation, said: "It's a well-established fact that entrepreneurs that have access to support do better than those that don't.
"We want to help entrepreneurs from all over the UK to build profitability whilst making the most of a skill or passion. These are people looking for others they can learn from, connect with, collaborate with and outsource to.
"Over the coming years we'll see more, not less people working in this way; choosing a life of enterprise and being their own boss. We need to be ready for that and deliver the advice and support they need to succeed."
We have already delivered £6m worth of support to British-based entrepreneurs through over 100 nationwide events so far this year, which have seen us partner with global tech brands Facebook, Microsoft and Constant Contact; our adviser marketplace, our massive StartUp 2015 event, our mentoring at Click Barnsley and free expert consultation calls.
The opening of the Enterprise Nation Hub in Barnsley took place last night and coincided with digital event: 'How to turn browsers into buyers' led by 123-reg marketing director Nick Leech.
A few social media highlights from the evening:
Enterprise Nation has helped thousands of people start and grow their businesses. Led by founder, Emma Jones CBE, Enterprise Nation connects you to the resources and expertise to help you succeed.